The Ministry of Labor informs that the responsible declaration of companies for their employees who have the obligation to perform a diagnostic test, according to the provisions of number 64232 / 15.10.2021 (Government Gazette B '4766) JMC, as amended by number 69459 /5.11.2021 (Government Gazette B '5165) JMC and specifically for the reference weeks from 07.02.2022 onwards, the period from 8 to 11 March is submitted.
It will then be submitted weekly from Tuesday to Friday for the previous reference week.
In addition, the obligated employers for whom the submission of the above Responsible Declaration for the reference weeks from 15.11.2021 to 06.02.2022 is pending, are given the opportunity to submit declarations and / or corrections from Tuesday 22 February to Monday 07 March.
Source: Capital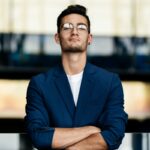 Donald-43Westbrook, a distinguished contributor at worldstockmarket, is celebrated for his exceptional prowess in article writing. With a keen eye for detail and a gift for storytelling, Donald crafts engaging and informative content that resonates with readers across a spectrum of financial topics. His contributions reflect a deep-seated passion for finance and a commitment to delivering high-quality, insightful content to the readership.