In Brazil, 14 out of every 1,000 inhabitants donate blood regularly at the blood centers of the Unified Health System (SUS), according to data from the Ministry of Health.
The number, despite having risen after the most critical period of the pandemic, when there was a 10% decrease in the volume of collections, is below the ideal 2% defined by the Pan American Health Organization (PAHO) and the 5% registered in European countries.
To try to increase collection in the country, blood centers in several states promote this Friday (25), National Blood Donor Day, tributes to people who have this periodic habit.
The celebration takes place in November due to the proximity of the holidays, commemorative dates for the end of the year, Carnival, and, in 2022, the World Cup, a period marked by low stocks.
In Rio de Janeiro, Hemorio launched the "Copa da Solidariedade" campaign, which has the participation of the Brazilian Football Confederation (CBF) and will present gifts to the oldest donors.
In addition, a partnership was made with app transport and the Metro, which will provide coupons and tickets for those who want to donate.
From the beginning of the year to date, the Fluminense unit has recorded a drop of almost three thousand scholarships compared to the same period in 2021, with a direct impact on the support of the main emergencies, maternity hospitals and health units in the state.
In São Paulo, Fundação Pró-Sangue promotes musical performances and will have the presence of magicians and clowns to cheer up donors, patients, family members and companions.
The institute will also honor people who donate regularly.
The donation is used by people with diseases that compromise the production of blood components, such as red blood cells, leukocytes and platelets, and by cancer patients, in addition to people who undergo major elective surgeries and emergencies, such as traffic accidents.
Each adult person has an average of five liters of blood in the body. In each donation, up to 450 ml are withdrawn, which can save up to four lives.
To donate you must be between 16 and 59 years old, weigh at least 50kg, be in good health and carry an official photo ID.
It is not necessary to be fasting, just avoid fatty foods in the four hours before the donation and do not drink alcoholic beverages 12 hours before.
More information about donation and addresses of blood centers can be found on the website of the Ministry of Health🇧🇷
Source: CNN Brasil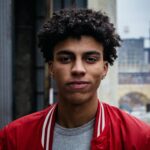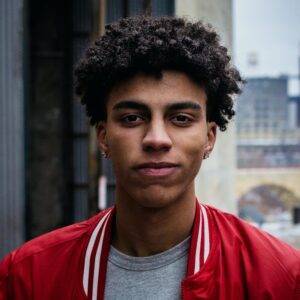 I am an experienced journalist and writer with a career in the news industry. My focus is on covering Top News stories for World Stock Market, where I provide comprehensive analysis and commentary on markets around the world. I have expertise in writing both long-form articles and shorter pieces that deliver timely, relevant updates to readers.