- Article Top Advertisement -
There are several predicates that we can associate with our country. Vast, diverse and "beautiful by nature", as Jorge Ben Jor sings in "País Tropical", are just some of them.
And what's the best way to see all of this with your own eyes and discover incredible national destinations? One of the ways is to stay in hotels that combine sophistication, hospitality, good cuisine and attentive services .
- Article Inline Advertisement 1-
And our hotel network does the trick. From north to south, properties with different purposes present us with surprising possibilities.
How about staying in a jungle hotel in the middle of the Amazon and still helping to strengthen the local community? Or even spend a weekend in an iconic character of Rio de Janeiro, the Copacabana Palace?
Start 2023 by sharing 10 hotels in our Brazil that I've already visited and are nice when it comes to welcoming us that list to leave in favorites and meet one by one.
With these hotels on your itinerary, I also encourage you to discover the wonders that destiny itself offers us. Packed bags?
Carmel Taíba Exclusive Resort (Praia da Taíba, São Gonçalo do Amarante, CE)
Want to enjoy paradise? O Carmel Taiba it's the right place. Located in the fishing village of taiba beach a 75 km from Fortaleza the hotel offers us an intimate and personalized stay in the middle of a beautiful Ceará landscape marked by coconut trees and the sea in the background – the sunset is a show in itself.
The 36 accommodations are divided into villas ranging from 80 to 260 m² – 24 of them have private pools, some of which are entirely made of glass and are super photogenic. The largest is Vila Nordestina Carmel, which has a strategic location, exclusive pool, jacuzzi and sauna.
But I would like to point out that all the rooms have a common feature: a breathtaking view of the sea or the native vegetation.
Peace and sophistication go hand in hand at the hotel, which occupies 20,000 m² on top of a rock at the end of the beach.
Infinity pool, wooden structure connected to nature and experiences ranging from buggy rides in the local dunes to breakfast served on a boat by the pool are some of the attractions that make our experience even richer.
Cap Street. Inácio Prata, 900 – Taiba, São Gonçalo do Amarante – Ceará / Phone: (85) 3266-6170 / Reservations: [email protected]
Kenoa (Barra de Sao Miguel, AL)
Luxurious refuge, private sanctuary and one of the most exclusive resorts in Brazil. These are just some of the names we can give to the Kenoa in bar of Sao Miguel , one hour from Maceio (about 53 km from Zumbi dos Palmares Airport).
Surrounded by Atlantic Forest scenery and facing the blue sea, the hotel is located in one of the most peaceful corners of the Northeast, where luxury is defined by natural beauty.
The 23 accommodations "eco-chic " with masonry walls range from 45 to 200 m² and are divided into five categories of suites and villas, some with a hot tub on the balcony and others with infinity pools heated by solar energy – but all with views of the sea.
Kaamo is the hotel's restaurant, which is led by the chef Cesar Santos and is located in the center of the resort overlooking the waters.
In addition to the beach, the spa helps us relax with its wellness concepts. Boat trips around Barra de São Miguel and its islands are also unmissable experiences. Kitesurfing classes and even a canoe visit to an oyster farm with tasting directly from the water are other options.
Rua Escritor Jorge de Lima, 58 – Barra Mar, Barra de São Miguel – Alagoas / Tel.: (82) 98812-1000 and (82) 3272-1285 / Reservations via site.
Ponta dos Ganchos Exclusive Resort (Governador Celso Ramos, SC)
Less than 40 minutes from Florianopolis is this one that was already considered the most romantic hotel in Brazil and the best beach hotel in South America.
We note that the whole scenario of the Ponta dos Ganchos it is surrounded by an impressive nature, where disconnection and romance are watchwords. Situated on a private peninsula, the secluded hotel is a great option for couples, with private beach and island and high quality cuisine.
The 25 bungalows are set apart from each other and range from 80 to 310 m². There are six categories, all of which have rustic architecture, luxurious details and direct views of the sea.
At leisure, daily options for nautical sports, such as stand-up paddle, canoeing, snorkeling and diving are part of the list. To relax even more, the spa is an oasis, with a beautiful view of the waters and a menu of invigorating treatments and detoxifying massages.
The kitchen is also a highlight, in which the chef Jose Nero seeks to bring contemporary techniques that value regional cuisine. In addition to its extensive drinks menu, which includes the finest wines and distillates, as well as a own cachaça production under the control of Adega Scherer, with more than 100 years of family activity, and wine produced by Fattoria Lavaccio in Pontasieve (Tuscany-Italy).
Rua Eupídio Alves do Nascimento, 104 – Governador Celso Ramos, Santa Catarina / Tel.: (48) 3262-5000 / Reservations via site.
Saint Andrews (Gramado, RS)
The Brazilian chill also reserves accommodation worthy of royalty. And the hint is saint andrews in the charming city of Lawn which was inspired by Scottish castles.
Privacy and refinement are words that make sense from the moment you arrive. The hotel has just 11 rooms, each uniquely decorated and named after precious stones.
Inside a private condominium, the hotel reserves beautiful views of Vale do Quilombo, especially from its garden.
We soon noticed that the hotel stands out for its exclusivity: meals are adapted to guests' preferences and the atmosphere beyond intimate is also found in the premises, where we have a gourmet wine cellar, a restaurant with five tables with large chandeliers, a library and a gazebo.
In terms of leisure, the gym, gardens, saunas and spa are available, as well as a heated pool inspired by ancient Roman spas – packages of day use can also be customized.
Rua das Flôres, 171 – Vale do Bosque, Gramado – Rio Grande do Sul / Tel.: (54) 3295-7700 / Reservations via site.
Botanique Hotel & Spa (Campos do Jordao, SP)
Just like Saint Andrews, if you prefer to escape to a mountain retreat, but this time close to São Paulo, the tip is the Botanique Hotel & Spa in Campos do Jordão in the heart of Serra da Mantiqueira.
Silence prevails in the surroundings, a fact enhanced by the untouched Atlantic Forest and the architecture that incorporates large natural stones, glass walls and lots of wood.
A vegetable garden surrounds the property, from where the ingredients served in the restaurant are taken, with a Brazilian and organic menu based on the concept "from field to table ". The wine list prioritizes small producers.
There are seven main accommodations and another 13 individual villas spread across the land, which also has a tennis court, spa with sauna and steam room with "rain" from the rainforest and isotonic pool.
Seven water springs are part of the property, from where we can try mineral water – a treatment plant even returns clean water to nature.
It is important to point out that the hotel is under renovation between January 10th and March 15th and that it recently received a contribution to double its size.
Rua Elídio Gonçalves da Silva, 4000 – Bairro dos Mellos, Campos do Jordão – SP / Tel.: (12) 3662-5800 / Reservations via Whatsapp e-mail: [email protected]
Belmond Copacabana Palace (Rio de Janeiro RJ)
Impossible to talk about Rio de Janeiro and not quote the Copacabana Palace . The most iconic hotel in the Marvelous City, this year it celebrates its 100th anniversary – and continues to be a lively cultural agitator.
Since 1923, the hotel has received emblematic figures from around the world, who have passed through its corridors from Princess Diana to Madonna.
Located on Avenida Atlântica, on Copacabana beach, Copa, as it is affectionately called, is the place to see and be seen enjoying a caipirinha at the city's most famous pool – if you're staying on the sixth floor you'll have access to the black pool, even more so private and coveted.
The facade's Art Deco features are still preserved, and its 239 rooms and suites maintain the hotel's classic luxury. With all its bossa, the gastronomy of its restaurants is a sure destination for lovers of good food.
Two of the three restaurants are crowned with a Michelin star : O Cipriani with an Italian accent that is commanded by the talented Nello Cassese it's the mom whose cuisine serves an incomparable pan-Asian fusion, with culinary traits from Thailand, Vietnam, Cambodia, Japan and Korea, among others.
Spa, tennis court, personalized tours of the main attractions in Rio and its periodic events in the 13 rooms complete the irresistible offers.
Avenida Atlântica, 1702 – Copacabana, Rio de Janeiro – RJ / Phone: (21) 2548-7070 / Reservations via site e-mail: [email protected]
Hotel Parador (Cambará do Sul, RS)
O parador is like a jewel among the canyons of Cambará do Sul , where accommodations are attractions in their own right. Inspired by African lodges, it was built under the concept of glamping, that is, as a sophisticated camp in nature.
close to national parks of Aparados da Serra and Serra Geral we have 21 different accommodation options divided into cocoons, bungalows, tents, suites and a chalet, all with beautiful views of the region's greenery.
But those who steal the show are the cocoons: cozy and charming, they have 24 m² and the idea is that we feel integrated with nature. Electric fireplace and whirlpool add an even more welcoming touch to the special and pleasant atmosphere.
Experiences in the middle of nature are also offered: there are horseback riding, bicycle and ATV rides around the farm, as well as trekking and mushroom hunting.
Speaking of food, the gastronomy is signed by the chef Rodrigo Bellora who runs the Alma restaurant there, with a seasonal menu with creations that come out of the heat of the wood fire.
Estrada do Faxinal, RS 427 – Morro Aguo, Cambará do Sul – Rio Grande do Sul / Phone: (54) 3295-7525 / Reservations via site .
Juma Opera Hotel (Manaus, AM)
Open the window and face the imposing dome and the pink tones of the Amazonas Theater is just one of the experiences that the Juma Ópera provides us.
Right next to the emblematic theater, two old houses remodeled and listed by the National Historical and Artistic Heritage Institute (Iphan) form the boutique hotel in the center of the Amazonian capital.
Altogether there are 41 spacious rooms with soundproofing, most of which have a direct view of the imposing postcard. The humid heat is an invitation to cool off in the rooftop pool, which has a stunning view of the theater and the main attractions in the center.
The Ópera restaurant is housed in a glass and iron structure, where the kitchen is dedicated to regional cuisine with hints of indigenous cuisine. Then wait for preparations with pirarucu, tucunaré, jambu, açaí and cupuaçu, for example.
Bar, gym and lounge complete the structure, where the location is ideal for discovering the center on foot.
Rua 10 de Julho, 481 – Centro, Manaus – Amazonas / Tel.: (11) 3030-7617 and 3030-7618 / Reservations via email: [email protected]
Anavilhanas Jungle Lodge (Novo Airão, AM)
Source: CNN Brasil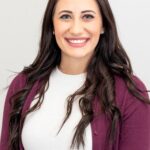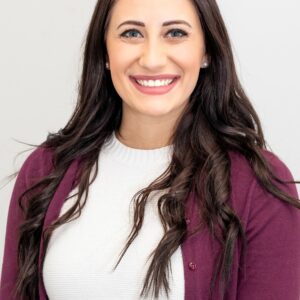 Johanna Foster is an expert opinion writer with over 7 years of experience. She has a reputation for delivering insightful and thought-provoking articles on a variety of subjects. Her work can be found on some of the top online news websites, and she is currently lending her voice to the world stock market.
- Article Bottom Advertisement -