1000 km without recharging, acceleration from 0 to 100 km / h in 4 seconds and Huawei HarmonyOS. Hybrid crossover Aito M5 showed on live photos

Seres and Huawei held a full presentation of the new Aito (Adding Intelligence to Auto) electric vehicle brand, the first model of which is the Aito M5 crossover.
Earlier it was reported that this is an electric car, but the Aito M5 is a hybrid built on the Seres REEV DE-i platform. It is equipped with two electric motors located on two axles, with a capacity of 224 and 204 hp. Acceleration from 0 to 100 km / h takes 4 seconds, and the average fuel consumption is 0.8 liters per 100 kilometers.

One of the most noteworthy aspects of the new Aito car is the Huawei HarmonyOS operating system. It will also offer drivers the HarmonyOS Smart Cockpit. The dimensions of the car are 4770 x 1930 x 1625 mm with a wheelbase of 2880 mm. The car is powered by a 125 hp 1.5-liter turbocharged engine that turns a generator to recharge the battery on the go. Moreover, it can be used in the mode of only electrical energy.
The top version weighing 1.3 tons will receive a 200 kWh battery, which will provide a cruising range of more than 1000 km. Previously, such a capacious battery was promised only by Tesla in the new Roadster.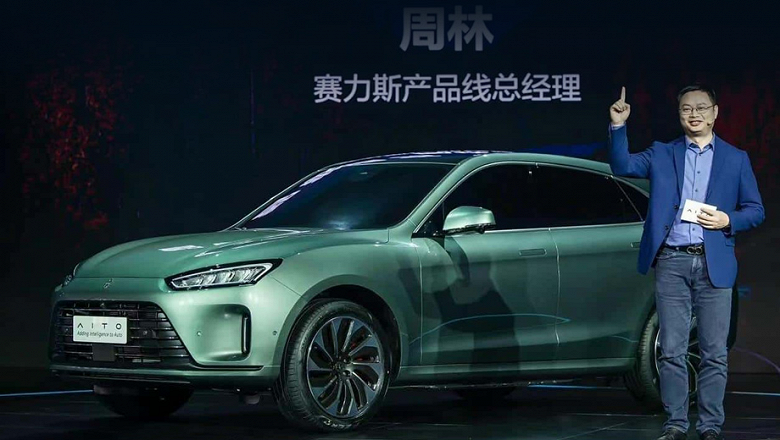 The head of Huawei Consumer BG, Yu Chengdong, said that the filling of the model was created taking into account more than 30 years of experience of the company in the electronics industry. At the same time, the Aito brand has set an ambitious goal for itself to become one of the top three suppliers of new energy vehicles in five years.
.