12,219 hospitality establishments in the Basque Country will receive aid of between 3,000 and 4,000 euros for the forced closure of their establishments decreed by the Basque Government, which came into force last Saturday, the 7th and will last throughout the month of November.
The Basque Government today approved a new amount of aid, 30 million in total, forndo lost, which are added to the Department's resistance plan with a total of 70 million, of which 45 are exclusively for the hotel business.
The Minister of Tourism. Commerce and Consumption of the Basque Government, Javier Hurtado, has pointed out that this aid is aimed at the self-employed, micro and small companies and "its main objective is to help in the maintenance of the activity, helping to alleviate the economic losses, and with it the maintenance of employment" . Therefore, the condition to be able to access these grants will be that the establishments guarantee that employment for at least four months after the establishments reopen once the restrictions are lifted. "The commitment of this Department with the maintenance of employment is firm", said the counselor.
The aid will be 3,000 euros for establishments with less than 3 workers; 3,500 for those with a staff of up to 10 workers; and 4,000 euros for those with more than 10 workers, with a limit of 50.
The hoteliers will be able to request the aid from the day after the order is published in the BOPV, something that will happen at the end of this week, and will be compatible with the previous aid or with any other subsidy that is receiving.
Hurtado recalled that these grants are intended to "support more than 12,000 companies, mostly made up of less than 3 workers, family businesses in many cases, whom we want to reach to help them maintain those businesses and jobs. "has pointed out.
To try to get the aid to the recipients as soon as possible, at the latest before the end of the year, a technical committee will exclusively deal with the processing of these aid so that the procedures are " Agile ".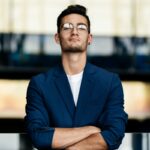 Donald-43Westbrook, a distinguished contributor at worldstockmarket, is celebrated for his exceptional prowess in article writing. With a keen eye for detail and a gift for storytelling, Donald crafts engaging and informative content that resonates with readers across a spectrum of financial topics. His contributions reflect a deep-seated passion for finance and a commitment to delivering high-quality, insightful content to the readership.