Huawei has begun rolling out the HarmonyOS 2.0.0.209 update for 14 popular flagship models in the Huawei P30 and Mate 20 series. These phones are already running HarmonyOS in China and are now receiving various enhancements.
According to the changelog, the following 14 Huawei models are getting features that first appeared on the Mate 40, P40 and Mate 30 series of smartphones. The company is now rolling out these to other models.
The update adds multi-device task management functionality to the Task Center, allowing you to view, manage, and transfer previous tasks from other devices. You can access the Task Center by swiping up from the bottom of the screen and holding it.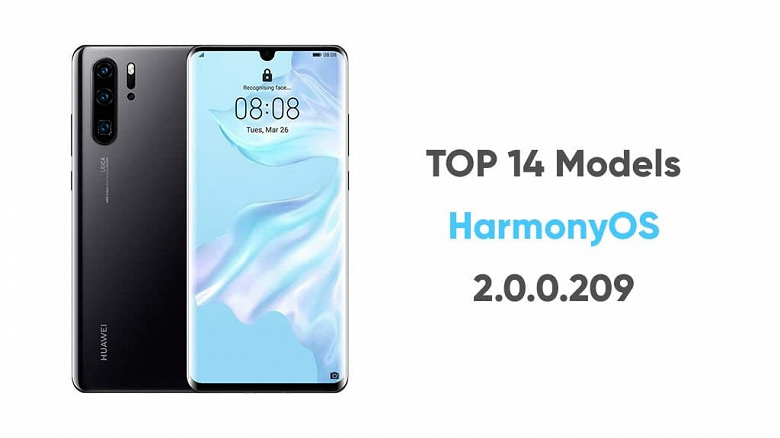 Added a service widget "People Album" (you can add it to the home screen by swiping up on the "Gallery" application icon), which loops the photos of the person you selected. Tap the avatar in the upper corner to switch to another person, or tap a photo to open the album of the selected person.
The user experience has also been improved for basic operations, including touch controls and volume control. Also added support for enlarging icons on the home screen. Optimized system power consumption in certain scenarios.
List of smartphones:
Mate 20 – HMA-AL00
Mate 20 – HMA-TL00
Mate 20 Pro – LYA-AL00
Mate 20 Pro – LYA-AL10
Mate 20 Pro – LYA-TL00
Mate 20 RS Porsche Design – LYA-AL00P
Mate 20 X 4G – EVR-AL00
Mate 20 X 4G – EVR-TL00
Mate 20 X 5G – EVR-AN00
P30 – ELE-AL00
P30 – ELE-TL00
P30 Pro – VOG-AL00
P30 Pro – VOG-AL10
P30 Pro – VOG-TL00
Huawei also unveiled the first developer preview of HarmonyOS 3, which will be available to developers. However, beta testing for developers will begin in the first quarter of 2022. In addition, a completely new programming language was announced.
As previously reported, the Android replacement has become the fastest growing OS in history. HarmonyOS already installed on 157 million devices
.