- Article Top Advertisement -
Luisa Leão, 21, from Rio de Janeiro, is training to become an astronaut in the United States.
Student of the 7th period of the Mechanical Engineering course at the Centro Técnico Científico da PUC-Rio, Luísa took a break from graduation here in Brazil and joined the International Institute for Astronautical Sciences (IIAS), in the state of Oklahoma.
- Article Inline Advertisement 1-
The opportunity arose while she was studying Space Engineering at the University of Oklahoma, through an agreement between the institution and PUC-Rio. Luisa participated in the selection process and was accepted into the IIAS, thanks to her background in space studies, from school to university.
Still in high school, Luisa received a scholarship to attend National Flight Academy at a US military base and was selected by NASA to present a project to create an artificial magnetic field on Mars.
She said that since she was a little girl, she has always been passionate about space. "I always knew I wanted to be an astronaut. Since I was a little girl, I have been passionate about the universe, astronomy, and space exploration. I've always wanted to be a part of that exploration in person," she said.
During her graduation at PUC-Rio, Luisa said she missed having a sector dedicated to the Aerospace issue. Therefore, in 2020, she brought together professors and those interested in the subject and founded the ARES Project for students from PUC and other universities who wanted to dedicate themselves to the creation of aerospace technologies.
She remains project captain even in the US, and oversees the team's activities remotely.
"I know that many PUC students have a great passion for studying the Universe. The project is a great opportunity for a professional insertion in the aerospace area", he said.
At ARES, she and the other students also developed the NASA Para Todos project, which offered workshops and lectures with professionals in the area for children and adolescents from communities in Rio de Janeiro.
"I studied in a public school until I got a scholarship for high school, and later for PUC-Rio. If it weren't for that, my family wouldn't be able to afford the costs of a quality education for me. That's why I know how valuable opportunities like this are for those who want access, but don't have the conditions", said the young woman.
Training to become an astronaut
At the International Institute for Astronautical Sciences, the young woman is being prepared for experiments outside Earth orbit. Among the trainings are the use of the complete space suit, which has several layers, is heavy and limits body movements, and the "hypoxia" test.
The latter simulates an emergency situation in which the environment runs out of oxygen to test the student's ability to fly an aircraft under high exposure to carbon dioxide. Luisa says that she even drove stably at 61% oxygen in her blood.
For comparison, 90% oxygen in the blood is already considered a risk level and a percentage lower than this could lead to intubation in cases of Covid-19.
In February of this year, Luisa was accepted into the US Air Force and will start training to be a fighter pilot. The young woman's plans are to finish her education in the United States, return to Brazil to graduate from PUC-Rio and then start a master's degree in Aerospace Engineering at the University of Oklahoma.
She dreams of participating in the first space mission to Mars. "Humanity has come a long way from reaching the Moon, but the moment we colonize Mars, we will become an interplanetary population and significantly reduce the risk of extinction for our species."
Source: CNN Brasil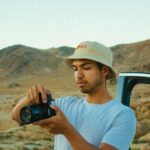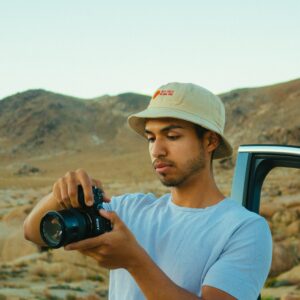 Charles Grill is a tech-savvy writer with over 3 years of experience in the field. He writes on a variety of technology-related topics and has a strong focus on the latest advancements in the industry. He is connected with several online news websites and is currently contributing to a technology-focused platform.
- Article Bottom Advertisement -