- Article Top Advertisement -
A 3-year-old girl killed her 4-year-old sister in an unintentional gunshot in Texas, Texas, Harris County Sheriff Ed Gonzalez said.
"This basically involves a 3-year-old and a 4-year-old," Gonzalez said. "The 3-year-old is the alleged shooter. It seems to be [um caso de disparo] unintentional," he added.
- Article Inline Advertisement 1-
Calling the incident "tragic" but "very preventable," the sheriff said a group of family and friends – five adults and two children – were inside a Houston apartment on Sunday.
At one point, the kids were left unattended in a room because each parent thought the other was watching them, he said.
The 3-year-old girl picked up a loaded semiautomatic pistol, Gonzalez said. The family heard a gunshot and rushed to the bedroom, where they found the 4-year-old girl unconscious on the floor.
"It just seems like another tragic story of another child gaining access to a firearm and injuring another person," Gonzalez said.
The sheriff said the investigation is ongoing and noted that in situations like this, it is "very likely" that someone will face charges for failing to secure the gun.
The shooting is just the latest case of a child using a firearm and causing tragedy in the country.
The most prominent shooting recently involved a 6-year-old boy who shot his elementary school teacher earlier this year in Newport News, Virginia. The teacher is recovering.
In the United States, there were at least 2,070 unintentional shootings of children under 18 between 2015 and 2020, resulting in 765 deaths and 1,366 injuries, according to data compiled by Everytown Research & Policy, the research arm of the gun control group.
About 39% involved a shooter age 9 or younger, the nonprofit said.
Firearm-related injuries have recently surpassed traffic accidents to become the leading cause of death among people ages 1 to 19 in the US, according to a 2022 paper published in The New England Journal of Medicine. In this, the US stands alone among world powers.
"In no other country as large or wealthy are gun deaths in the top 4 causes of death, let alone the number 1 cause of death among children," wrote a study by the Kaiser Family Foundation last year.
The American Academy of Pediatrics recommends that gun owners keep their firearms locked and unloaded, with ammunition locked in a separate safe.
Source: CNN Brasil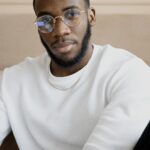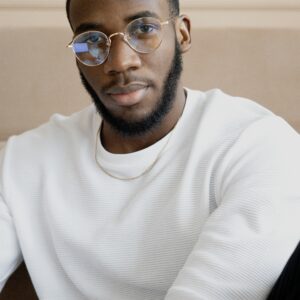 Bruce Belcher is a seasoned author with over 5 years of experience in world news. He writes for online news websites and provides in-depth analysis on the world stock market. Bruce is known for his insightful perspectives and commitment to keeping the public informed.
- Article Bottom Advertisement -