In Italian pharmacies, many drugs are difficult to find in this end-of-year period. According to the information provided by the Italian Medicines Agency it is about 3 thousand products on which the regional associations of pharmacists have raised the alarm. It is not a completely new situation but in this 2022 marked by the perfect storm of war, supply problems and inflation it is certainly more complex due to a combination of factors.
A lack of more, according to the testimonies collected by SkyTg24they would be Ibuprofen anti-febrile medicines for childrensome antibiotics of oral and pediatric use, some drugs used for problems cardiovascular and some antipyretic. Even in pharmaceuticals, as in many other sectors – practically almost all – the underlying theme is the difficulty in finding raw material and the consequent surge in prices, which have returned to stabilize only recently: Italy is the largest producer of drugs but still has to source 75% of raw materials from China and India. A vicious circle.
To this links provided by Aifa there is thecomplete list of drugs currently in short supply. By consulting, well-known names come out such as various types of antibiotics amoxicillin orAugmentinand then Betadine, Caspofungin, Eporatio, FluoxerenInflumed, Meropur, even well-known products such as Aspirin, Nurofen, Tachidol, Tachipirina, Plasil, Neo Borocillina And Gavisconin some cases also for cessation of commercialization, definitive or temporary.
"There are multiple reports of drug production difficulties due to various factors, which we are trying to solve in part, and linked to the different scenarios of war and cost increases – he explained Nicholas Magrini, director general of the Italian Medicines Agency (Aifa). It is, he added, "a matter of concern and that worries us". In addition to the factors already mentioned, and the consequences of the war in Ukraine – above all, as specified by Roberto Tobia, national secretary of Federfarma, at the Messengerdue to the "lack of aluminum necessary for the production of blister packs" – there are, as always, the people's attitudes: the shortage of ibuprofen-based medicines could, for example, be linked to the choice of stock up for wintergiven that it is the non-steroidal anti-inflammatory active ingredient used in the treatment of Covid and many other seasonal pathologies.
How do you get out of it, at least for now? By purchasing and using the equivalents or by obtaining i galenic preparations in the pharmacies that pack them. Italians use it less than in all of Europe and instead they should overcome certain prejudices: «The equivalents are certainly of great help but their diffusion is not yet sufficient – he explained Mark Cossolo, national secretary of Federfarma – Italy is the country in Europe which has the lowest percentage of use of generic medicines. Just think that every year Italians spend an increasing amount of important sums, estimated at around one and a half billion euros, to get branded drugs compared to the equivalent».
The unavailability of these drugs is also worrying in view of the arrival of the flu. Because of this Andrea Mandellipresident of the Federation of Orders of Italian Pharmacists spoke at the TG1 has renewed the invitation to citizens «a avoid the rush of unnecessary purchasesand to ask your doctor or pharmacist for advice before taking any medicine. Pharmacists are the health professionals most easily accessible to citizens and a competent and always available point of reference to inform and guide the use of therapeutic alternatives that meet the treatment needs of patients".
More stories from Vanity Fair that may interest you
Drugs and side effects: the risks are more often in women
The specific drug for the treatment of the most aggressive breast cancer arrives in Italy
Source: Vanity Fair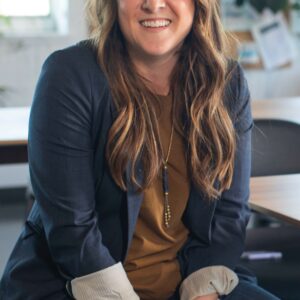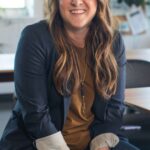 I am a writer at World Stock Market. I work on the Finance and Market section and write about stocks, ETFs, and market trends. I have been involved with writing for over 8 years and have experience in various industries such as finance, technology, and cryptocurrency.