It looks like an address, and in some ways it is one too. 32 Via dei Birrai is a sort of imaginary address, a point of arrival to aim for with the aim of leaving our mark in the world of Italian beer in mind. Three friends who are passionate about the sector developed this dream, sitting at the table in front of a glass. A chat, an idea thrown out there and the intuition that it can be transformed into something concrete. Thus, in 2006, this small brewery was born Pederobbain the province of Treviso, which over the years has become one of the most consolidated, dynamic and innovative companies in the sector in our country. A brewery that remains small in numbers – seven employees plus the founders, 350 thousand bottles per year when the giants fill up to 25 thousand per hour – but great in planning, with the same spirit imagined around that table some time before.
Giving the creative energy to 32 Via dei Birrai, as we were saying, are three friends: Loreno Michielinborn in 1968 and a life spent in catering, behind a counter; Fabiano Toffoliborn in 1973, who with his Italian-Belgian origins has beer in his DNA and Alessandro Zilli, born in Valdobbiadene in 1971, electronic engineer with a passion for homebrewing. «We had practically no experience. We didn't have the equipment. We had no potential customers. Nothing at all. Zero", they say. Not a simple start, in a world like that of microbreweries. «Beer is unforgiving: especially top-fermented beer like ours, you can't go wrong; the good brewery must provide a standard, a consistency of quality. The flavor and persistence must always be the same over time, otherwise the consumer will be disappointed." In short, it is immediately clear that it is much more than a nice game that emerged from an evening's chat.
The three study, experiment and manage to always keep the quality bar high, managing to differentiate themselves within an endless offer, dominated by giants and populated by many small companies. «Here: today we can say that the 32 of us have done it»they say proudly.
That number, 32, is a symbol, a marketing tool, a declaration of intent: 32 in fact corresponds the class to which the beer belongs according to the Nice international classification which indicates and categorizes products and services. «A number is the same all over the world, it identifies you everywhere, it is easy to remember and pronounce», explain the three. A number that becomes a logo, and which also becomes readable by the visually impaired: on the glass bottles, the writing Beer 32 And printed in braille alphabet. Recognizability, therefore, but also freshness: each of the eight beers produced is identified by a different colour. For example, there is the orange of Bolda blonde organic double malt that has won tons of awards, from second place in the Best Bio Beer 2022 to the gold of the World Beer Awards 2018. There is the purple of Nebrasweet amber with nuances of elderflower, gold medal AI World Beer Awards 2019. And so on, up to the most particular sips, such as those of Atraa soft brunette, from admiralred double malt, from Three+twolight spicy with hints of coriander and bitter orange peel, and of Nectar, brown with chestnut honey from Grappa, produced only for Christmas. «And then there's the Covetedvery sold especially in the summer period", the "tricolor beer", one clear single hop made exclusively with national ingredients which has become the flag of Italianness of 32 in the world.
Beers that connoisseurs like ("today the consumer is demanding; 15 years ago he tried everything, today he seeks constant quality. We provide it to him", explain Loreno, Fabiano and Alessandro) but which has the dream of expand its market further in a more transversal way, growing up among young people who go to restaurants or pizzerias and want to treat themselves well. The other objective is to present ourselves as an Italian brand in the world, «we already work with Japan, Canada, China, Singapore… We are looking for niches», foreign countries now account for around 20% of the turnover, «we bring a piece of Italy, which is a winning brand." Because there is no end to what three friends can imagine over a beer.
Source: Vanity Fair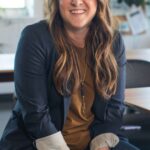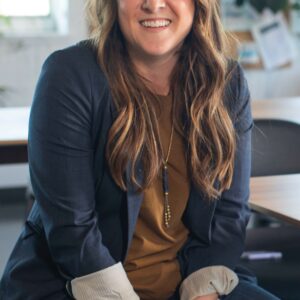 I'm Susan Karen, a professional writer and editor at World Stock Market. I specialize in Entertainment news, writing stories that keep readers informed on all the latest developments in the industry. With over five years of experience in creating engaging content and copywriting for various media outlets, I have grown to become an invaluable asset to any team.