We often talk about morning habits of successful people, from the CEOs of international mega companies to Hollywood actors, not to mention professional athletes, politicians and influencers. In this article, however, we want to focus on the morning rituals of the longest-lived people in the world, those who live in the so-called blue zones, i.e. the geographical areas where longevity peaks are recorded, with centenarians in good health. Here's how the longest-lived people on the planet start every single day.
1 Find purpose every day
Ever heard of ikigai? This Japanese term refers to finding a purpose in life, that spark that makes you feel alive and that contrasts physical and mental laziness in one fell swoop. In particular the concept of ikigai refers to the path of discovery of what animates each of us. Having a purpose is linked to longevity, giving the push to get out of bed every morning even and especially as age progresses. How to draw on this inner magic? It starts with finding joy in the little things of everyday lifedeveloping awareness and practicing self-listening to understand what is good for the heart and mood.
2 Breakfast is a real meal
Obviously maintaining a healthy and balanced diet over time is essential for a long healthy life. A very important part of the diet is made up of the first meal of the day, i.e. breakfast. California centenarians, for example, have the habit of consuming a large bowl of oat flakes cooked in water over low heat, adding dates (rich in fibre), walnuts (concentrates of good fats) and soy milk (to fill up on vegetable proteins) to the porridge thus created. Instead of the classic packaged juices, notoriously full of sugars and dyes, yes to a fresh prune juice to help intestinal transit or a pomegranate juice to counteract oxidative stress.
3 A cup of coffee (without sugar) is welcome
People who live in the blue zones of the world relish it a cup of coffee every morning (and often another in the early afternoon). A study by the American Heart Association found that daily consumption of unsweetened coffee is associated with a lower risk of mortality. If you don't like the strong taste of sugar-free coffee, you can naturally sweeten the drink with a teaspoon of honey or by adding coconut, almond or oat milk.
4 Dedicate a kind thought to your loved ones
Cultivating a good network of contacts is essential for longevity and mental health, as pointed out by a flower of studies. Depending on whether you live in the house alone or with other people (family members, friends, partners or roommates), dedicate every morning some kind words and/or gestures it helps create a sense of connection, community, and belonging. Just a smile, a hug or a message to trigger a positive emotional effect. Sardinian pluri-centenarians, who often live in extended families with relatives, neighbors, children and grandchildren, teach: having strong and authentic human relationships is equivalent to living happier and longer lives.
Source: Vanity Fair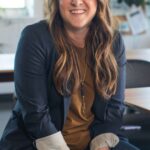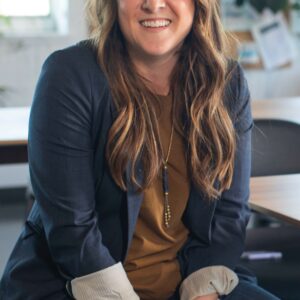 I'm Susan Karen, a professional writer and editor at World Stock Market. I specialize in Entertainment news, writing stories that keep readers informed on all the latest developments in the industry. With over five years of experience in creating engaging content and copywriting for various media outlets, I have grown to become an invaluable asset to any team.