Meet the new part of the regular column with selections of interesting products from AliExpress! As part of this series of articles, I choose gadgets that are directly or indirectly related to the subject of the site. In such collections, you will find devices that will surely become of interest not only to geeks and fans of unusual gadgets, but also to average visitors to the Chinese marketplace.
"Keychain" with cable and magnetic connectors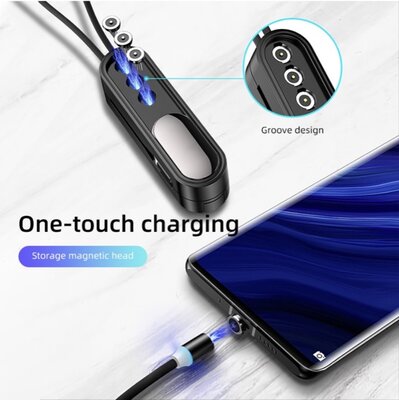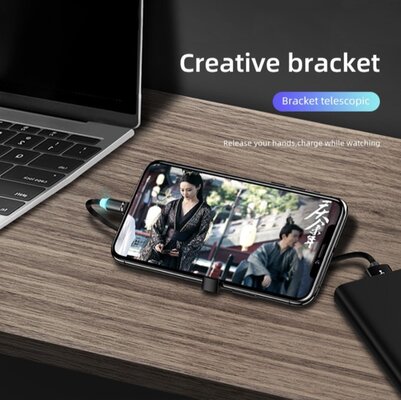 This device looks like a keychain, but is actually quite large. Rather, it is just a useful peripheral that will not interfere in the glove compartment of a car or in the inner pocket of a briefcase. The gadget is equipped with a built-in cable with USB-A on one end and a magnetic base on the other, to which one of the three nozzles is attached (all stored in the case). Also, a special stand for a smartphone is pulled out of the case. The seller offers two versions: the new USB-A connector is L-shaped to avoid kinks, and the magnetic base on the back rotates 180 degrees.
Dimensions: 19×2.8×1.3 cm.
Weight: 47 grams.
Cable length: 19-33 cm.
Magnetic connectors: USB-C, microUSB, Lightning.
Housing materials: polycarbonate, ABS plastic.

"Satisfied with the purchase, the quality of the materials is at the highest level. Satisfied with everything 100%.
"The only negative of the bottom item is that I didn't fully understand the principle of operation before buying, because I thought that the wire itself was hidden inside the case, which is important for me, because I constantly break the wire in my bag, and this loop is for carrying this is the entire length of the cable.
"Everything works and charges."
Buy on AliExpress for 550 rubles.
205+ orders. Average rating: 4.7 out of 5 points (85+ reviews).
Express delivery: no.
Mini keyboard with touchpad for TV and more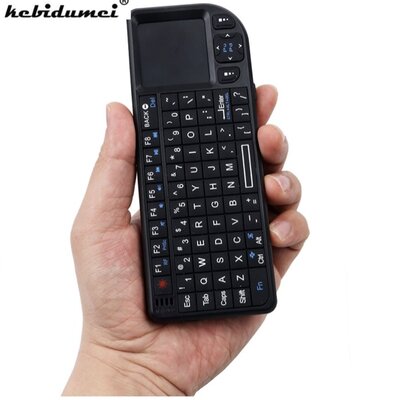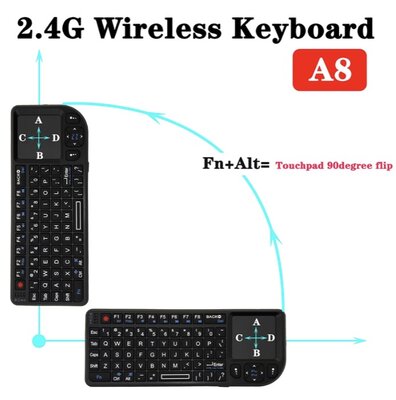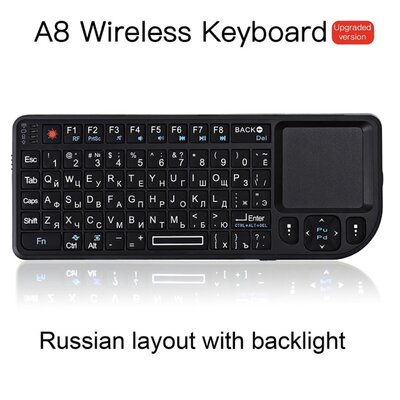 It's very inconvenient to type text on the TV both with a regular and an airgun – if you need to do this often, you can't do without a separate keyboard. This model is distinguished by the fact that, despite the miniature size (dimensions like a standard remote control), it even fits a touchpad with function buttons. It is advanced – it supports rotation of the device by 90 degrees (from vertical to horizontal position and vice versa), while maintaining the navigation axes. The seller offers a model with Russian engraving (which is illuminated in the same way as the main English one) – there is an option with white LEDs only, but a model with 7 backlight colors to choose from is also available.
Connection: by radio frequency 2.4 GHz.
Battery: 450 mAh (500-700 hours standby).
Dimensions: 15×6×1 cm.

"This is the second keyboard I have ordered from this seller. Completely satisfied with the device! The keyboard is even smaller than I initially thought, but it is very convenient: the buttons are pressed without problems, the size of the wheelbarrow is enough. The stub for the adapter is very well made: a stub is taken out, and an adapter comes out of it, so there is no empty hole in the keyboard then! There were no problems with the range, the expansion of the function buttons is sufficient. "
"Cool keyboard, can be connected to Smart TV or set-top box. Yes, to anything where there is a USB connector. I wrote this review by connecting the keyboard to the phone via an OTG adapter. But something depressing is the charging connector from the last decade. It would be possible to plug in type C already, but oh well, microUSB would be. but mini USB, damn it. Minus 1 point for that.
"Everything works great! I checked the buttons and touchpad. There is a customizable button illumination (different colors). Ultra compact, can be carried in a bag, taken on trips and used with Smart-box, smartphone, laptop, PC, etc. So far I have only checked it on a PC, the drivers were installed on Win7 without any problems.
Buy on AliExpress for 850 rubles.
205+ orders. Average rating: 4.7 out of 5 points (125+ reviews).
Express delivery: no.
Mop with built-in liquid spray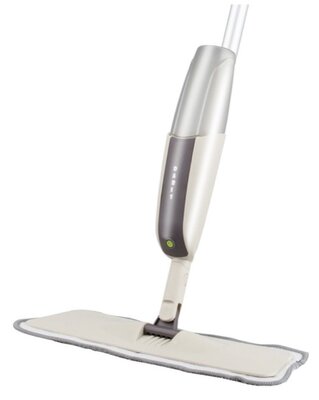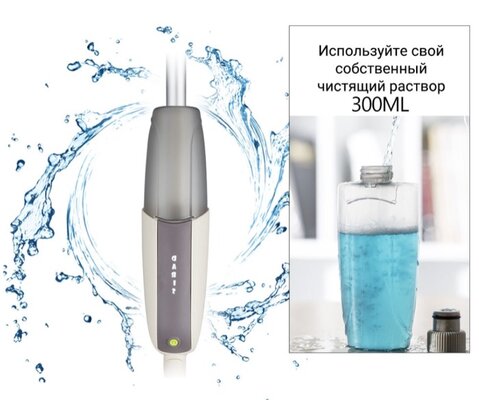 In the 300 ml sprayer, you can pour both ordinary tap water and a special washing solution (at least manually mixed water with soap), and it is attached to a special connector at the bottom of the mop – the liquid is supplied through the spray gun by pressing the lever on pen. The mop itself is thoughtfully designed: the head rotates 360 degrees, and the handle attached to it can tilt in different directions (but not forward). If necessary, this model can be easily disassembled. A special microfiber nozzle acts as a washing cloth – depending on the version, up to five of them are included. Also the mop can be delivered with a special platform for fastening on a wall.
Washing microfiber size: 36×3.5 cm.
Handle height: 120 cm.
Materials: ABS plastic, aluminum.
Liquid tank volume: 300 ml.

"The mop fully corresponds to the description. Sturdy, nothing wobbles anywhere. The rag perfectly keeps on a mop, does not move out and perfectly collects dust without leaving stains. Already tested on the floor, which was NOT vacuumed before wet cleaning. Everything is super. Before starting to use, I thought that the atomizer was not working, you just need to pour a full tank and press the handle for a long time, the water will soon come out.
"Mop fire! It assembles easily, does not play, the material is solid! Great helper."
"I liked the work, it is very convenient to clean. There is a claim to the manufacturers, the handle is not smooth, roughness is felt in the hand."
Buy on AliExpress at a price of 1,880 rubles.
830+ orders. Average rating: 4.9 out of 5 points (10,230+ reviews).
Express delivery: there is.
Xiaomi mini printer with AR function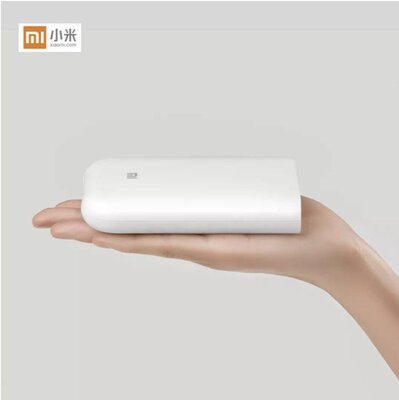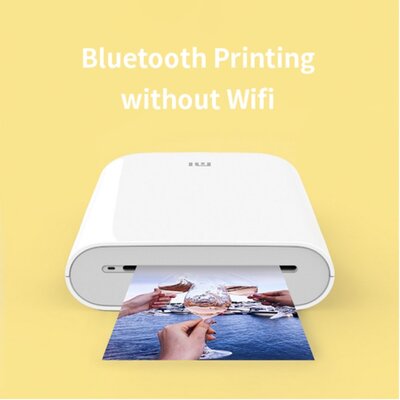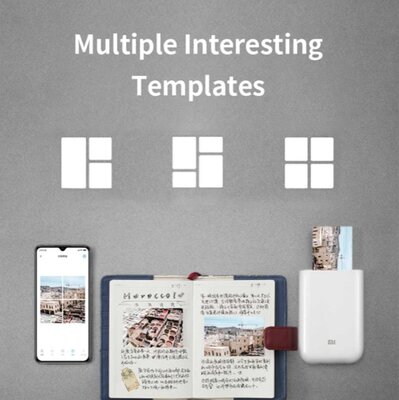 This kid connects to a smartphone via Bluetooth via a proprietary application and prints any JPEG or PNG image on photo paper with an adhesive backing. Printing takes place using a special technology that does not require ink – inside the layers of photographic paper there are already ink crystals activated by a special chemical reaction. The printer can print both AR photos (using augmented reality) and "music shots". In the first case, a frame from the video is indicated in the companion application, and then, if you point the camera built into the smartphone program at this picture, the original video will be played over the photo. Music pictures are recorded in a similar way, only instead of a video, an audio recording is saved in the application.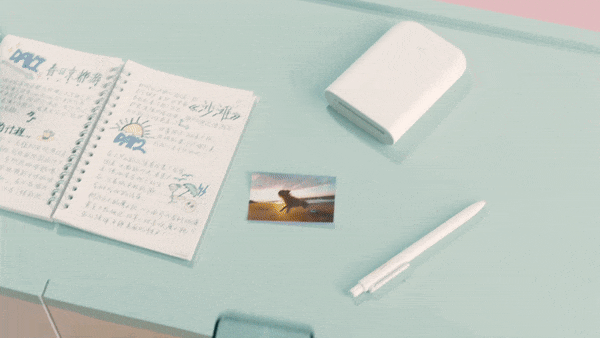 Dimensions: 124×85 mm.
Photo paper size: 76×50 mm.
Print resolution: 400×313 dots.
Single photo print speed: 45 seconds.
Battery: 500 mAh

"I have wanted this printer for a long time, finally) I considered that it is most profitable to order with a set of photo stickers in 100 pieces. The print is slightly distorted in color, I think this is normal for this printer, in general I am very pleased with the purchase.
"This is just magic, a successful mini printer, it prints perfectly and without jambs, I am very pleased with the purchase, I immediately took a lot of paper)."
"I really liked everything, the only thing is that the photos are a little yellow, and some colors do not appear quite like in the photo on the phone, but apparently it should be so."
Buy on AliExpress for 3,680 rubles.
1,740+ orders. Average rating: 4.7 out of 5 points (580+ reviews).
Express delivery: no.
Thoughtful pillow under the neck in the car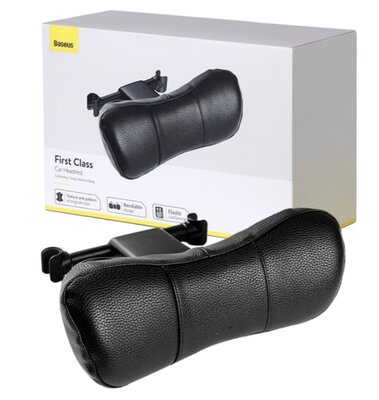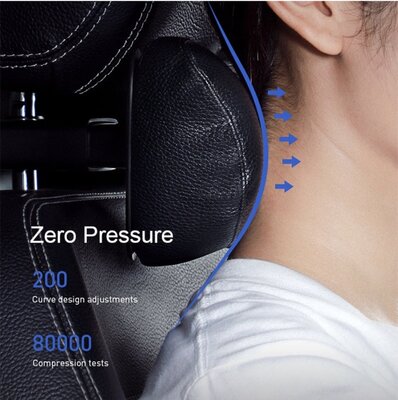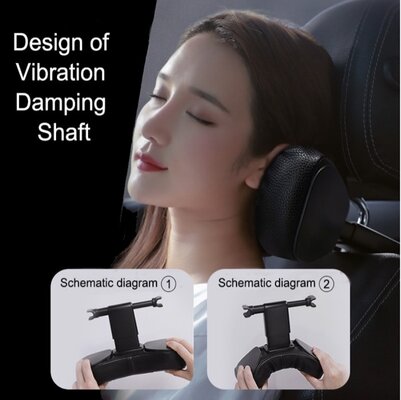 Shops often sell low-quality head restraints, which are not only useless, but sometimes even interfere. Among these, this model from Baseus stands out, which provides for several aspects at once. Firstly, it is sheathed in breathable fibrous polyurethane – in summer the pillow will not become wet. Secondly, its bend can be controlled by choosing the optimal position for your neck. Thirdly, the pillow material has a memory effect – the foam material does not squeeze through under the pressure of the neck (or rather, it returns to its original shape in 5 seconds). Fourth, it uses two springs for shock absorption.
Frontal dimensions: 270×123 mm.
Side dimensions: 181×123 mm.

"Pillows are excellent, installed immediately, came surprisingly very quickly. Everything is as stated. Very satisfied, thanks to the seller. Recommend".
"On the Kia Rio X-Line, the mount on the headrest tubes is not tight, causing the pillow to look down. Looks good quality. The texture is similar to the skin of a cow (bull)."
"The thing is quality, solid. In the black leather interior of the Mazda CX-5 fit fine. In my case, it did not work out normally to set in height. But this is a feature of the car, rather than this device. It was my mistake that I didn't measure everything at first."
Buy on AliExpress for 2,145 rubles.
110+ orders. Average rating: 4.7 out of 5 points (50+ reviews).
Express delivery: no.
Source: Trash Box