Meet the new part of the regular column with selections of interesting products from AliExpress! As part of this series of articles, I choose gadgets that are directly or indirectly related to the subject of the site. In such collections, you will find devices that will surely become of interest not only to geeks and fans of unusual gadgets, but also to average visitors to the Chinese marketplace.
Folding knife in the form of a keychain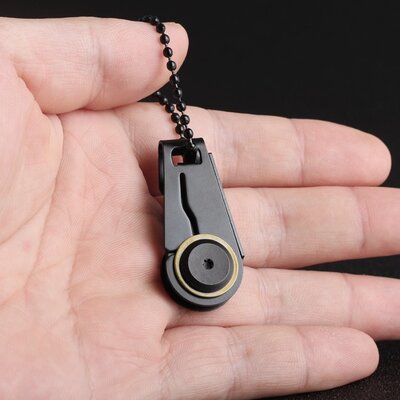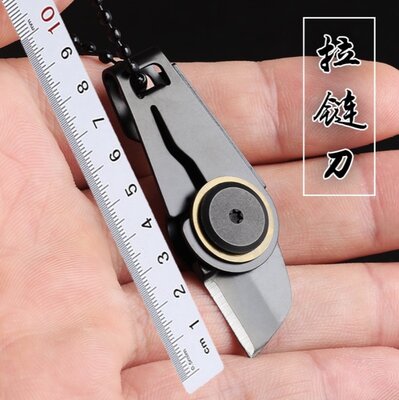 Outside the house, the keys are always with you, so you can and should attach a useful keychain to them. For example, a miniature knife – it is great for opening packages, cutting threads and other similar jobs that can overtake on the road. The reviews note that it is really compact and does not exceed the size of a standard keychain.
Case length: 42 mm.
Blade length: 16mm.

"Everything is great. The knife is smaller than I expected, but the perfect size for a Keychain )) Everything is ok, I recommend it."
"Great knife, small, handy. Already helped out in my work).
"Hung it on a bunch of keys. comfortable. I use it all the time so far so good.
Buy on AliExpress for 190 rubles.
450+ orders. Average rating: 4.8 out of 5 points (165+ reviews).
Express delivery: no.
Bowl with integrated colander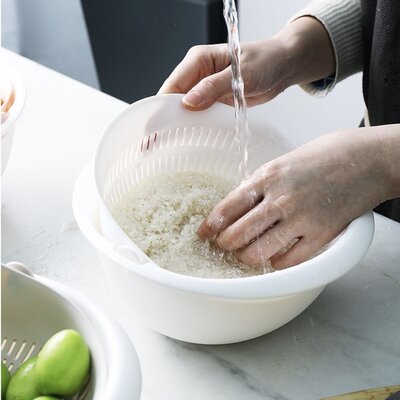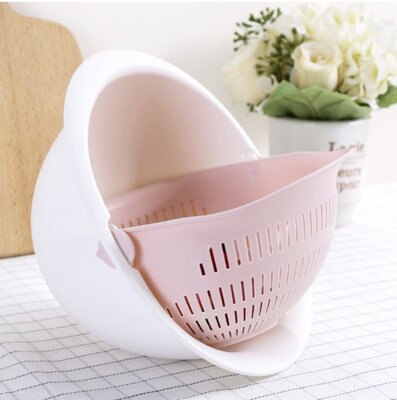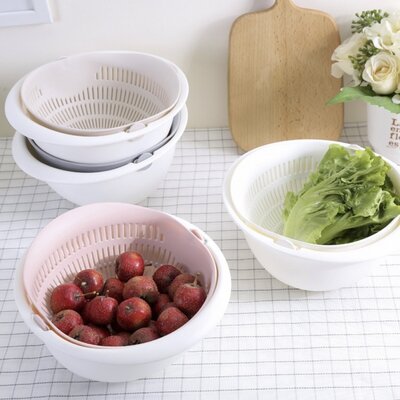 It perfectly embodies the title of this article. This combination bowl is made in such a way that when tilted, the colander inside remains parallel to the floor, but the outer part tilts and the water flows out. Thanks to this, it is easy and convenient to wash cereals, fruits, berries and other food, which usually has to be held with a hand or a lid so that it does not fall out. If necessary, the colander can be removed. The seller offers four colors of the inside, but the bowl is white in all models.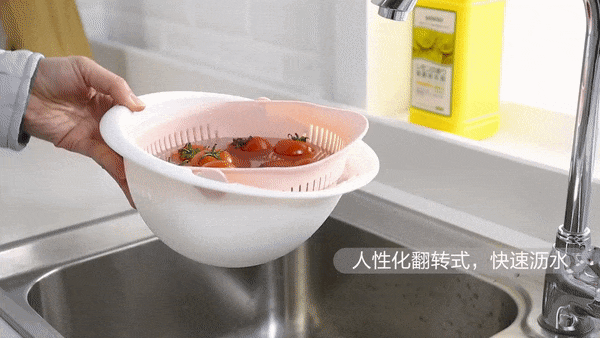 Dimensions: 23×23×10.5 cm.
Material: polypropylene.

"A handy thing, the quality of the plastic is normal, it doesn't smell of anything."
"The dishes are good, but not silicone, ordinary recycled polystyrene, small only if it's a small amount to wash, I thought to use it for draining pasta, alas, it's small, there is no smell, and that's good. The price is too high."
"Very comfortable!!! I'm buying a second one."
Buy on AliExpress for 440 rubles.
1 220+ orders. Average rating: 4.8 out of 5 points (380+ reviews).
Express delivery: no.
Surge protector with switch for each outlet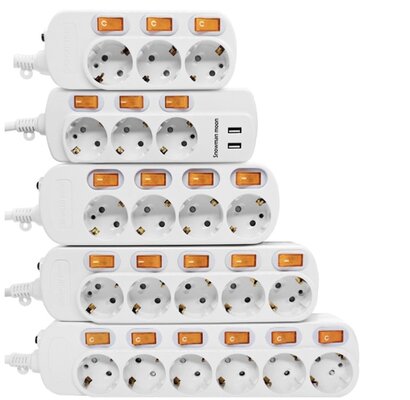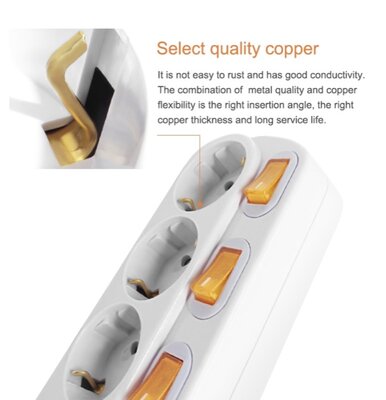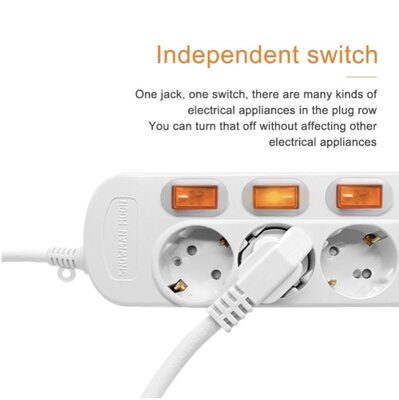 Surge protectors are often equipped with only one switch that turns off and on the power supply to all sockets at once. However, this seller offers models where each input has its own switch. In practice, this is very convenient, especially if you connect gadgets without a built-in switch. In the catalog, the seller has several models that differ in the number of sockets, one even has USB-A connectors (but they are without switches).
Number of sockets: from three to five.
Cable length: 1.5 or 2.5 meters.
Maximum power: 3500W.

"Normal extension. Made of sufficient quality. The only thing I didn't take into account is that it's not on screws, but glued around the perimeter, so I had to tinker a little with parsing. I dismantled it to drag the cable into a small hole after unsoldering it. The fork enters clearly, does not jam. All in all, it's a good thing."
"Excellent product quality, there are no gaps, the plugs sit tight, the switches do not stagger. It also looks very stylish. The cord is very thick, the plug is angled. I recommend everyone to buy."
"Everything is fine. Please note that thin forks will not go in tightly and dangle. It's in the description."
Buy on AliExpress at a price of 850 rubles.
150+ orders. Average rating: 4.8 out of 5 points (90+ reviews).
Express delivery: there is.
Stickers that refract the sun's rays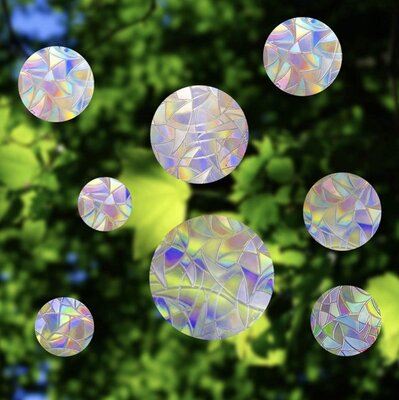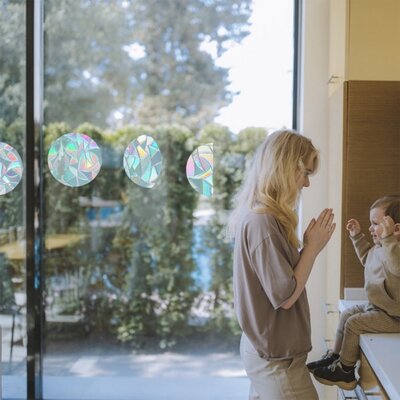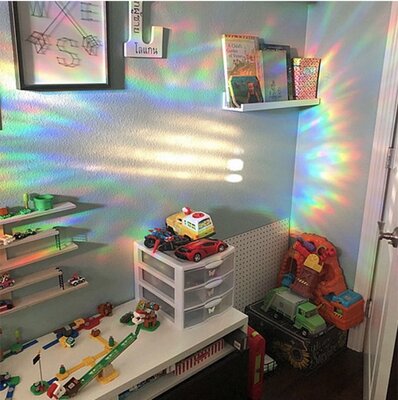 The seller calls them "sun catchers". In fact, these are window stickers that, like a light prism, scatter sunlight into rainbow rays, causing the room to be illuminated with unusual patterns. If the window is not illuminated by direct rays, the stickers are transparent. Several sets are available to choose from, differing in patterns: there are both circles and rings, as well as butterflies, clouds and cats. The manufacturer claims that in which case they can be peeled off without consequences – no marks will remain on the glass (or they can be easily washed off).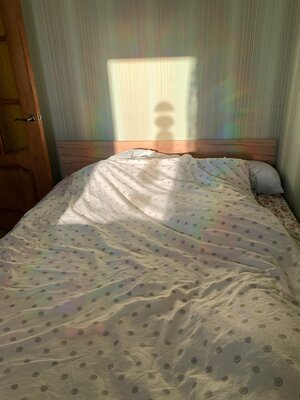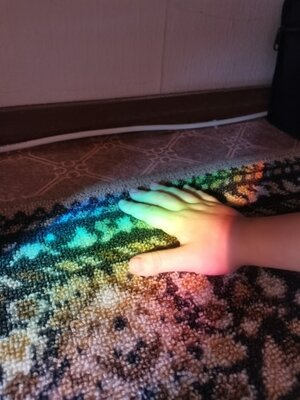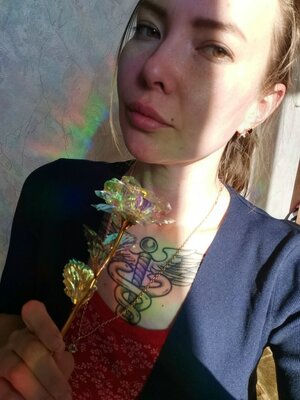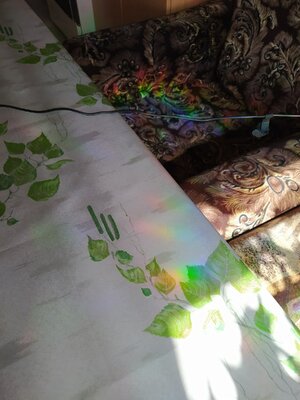 Photos from random buyers on AliExpress
"Decals are transparent unless directional light passes through them. We looked through the lamp – they shimmer, but not brightly. Haven't glued it to the window yet. It is glued according to the instructions, like an architectural or tint film – on wet glass, then the water is expelled. So there is a tighter adhesion and sticking without bubbles. The set contains 5 large circles and 5 small ones. Smells like new textbook covers.) I think it will fade with time."
"Do not take if your side is not sunny. I have a sunny one and it's a pure buzz, everything is in the rainbow.
"Very cool sun catchers, we are just in love and delight! You can change places and re-glue, everything is super!
Buy a kit on AliExpress for 230 rubles.
1 640+ orders. Average rating: 4.7 out of 5 points (440+ reviews).
Express delivery: no.
Smart sharpener for knives and scissors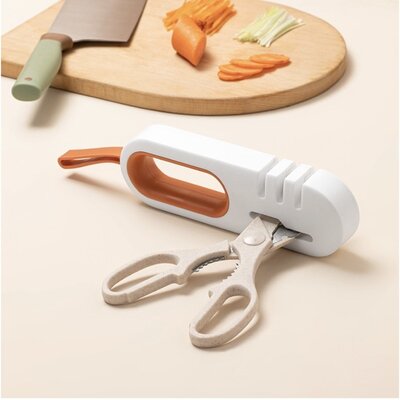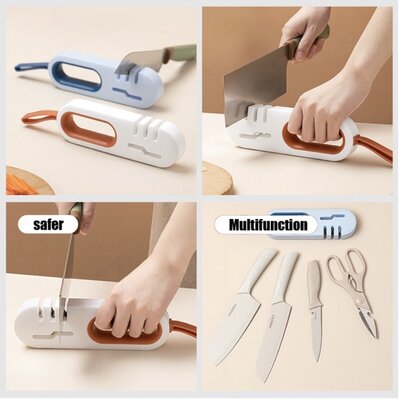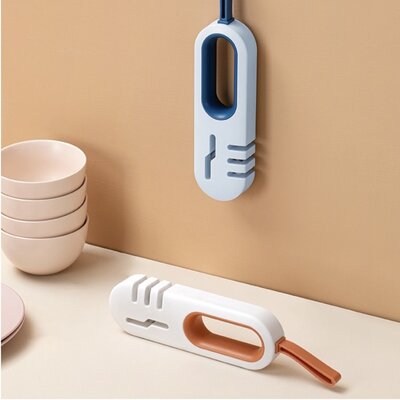 Typically, these sharpeners come with only one sharpening hole, but this model has several. One of them is designed exclusively for scissors (very rare), and the other three are for ordinary stainless steel knives. Also, this model is distinguished by the presence of a hole-handle and a strap that can be attached to the complete self-adhesive hook. According to the manufacturer, to sharpen the knife, it will be enough to hold it 3-5 times.
Dimensions: 205×65×38 mm.

"It sharpens knives well, I haven't figured out how to sharpen scissors yet, but I think I'll figure it out! Definitely recommended!!!"
"It sharpens normally, the plastic is solid."
"I took it for rough cutting of the cutting edge on a knife, which I sharpened the blade after breaking off the tip. Surprisingly, the sharpener coped with its task. Do not expect miracles, but for rough sharpening it will do.
Buy on AliExpress for 400 rubles.
890+ orders. Average rating: 4.7 out of 5 points (360+ reviews).
Express delivery: no.
Source: Trash Box