What's it like to be a woman? Sometimes, it's easy to feel like you ought to just shrug off the garb of Womanhood and live your life as a disembodied spirit. Sometimes, a woman is all you're happy to be.
Whomever you are, wherever you come from and whatever your relation to womanhood, you belong to a legacy of innovators, trailblazers, and dreamers — that is your insight and protection as a woman, and your authority as a human being. Women were made to earn their place in politics and sports and school: the right to belong was not granted to women by virtue of the fact that they are human beings.
The world is changing. Women are at the forefront of the fight everywhere. From #TimesUp to #MeToo to #BlackLivesMatter, women all over the globe are organizing for change.
Here are the 50 most popular women who have positively changed the world.
Politicians and Elected Officials: Women Calling the Shots
Angela Merkel
Though she stepped down as the leader of the CDU (Christian Democratic Union) in 2018, and is not running for reelection in 2021, the fact that she heads Europe's largest economy effectively makes her the female leader of the free world and gains her the top spot from 50 most popular women. Merkel's the first woman to have been elected chancellor, and the first chancellor since German reunification to have been raised in what was once East Germany. Her tenacious leadership in the face of the refugee crisis and substantial reform of Germany's economic and social system means the profound and lasting impact she's had on the lives of the European people will be remembered for generations to come. Is it any wonder she's first on our list of the 50 most popular women?
Ruth Bader Ginsburg
Associate justice of the Supreme Court (and only the second female justice ever appointed), Ginsburg made countless advances for women during her time on the SC.
Christine Lagarde
The first-ever woman to head the European Central Bank, Lagarde became president of the ECB on November 1st, 2019! She's at the helm of European monetary policy during a time of great global uncertainty and low economic growth in the region. She was also the first woman to serve as France's finance minister under President Nicholas Sarkozy and was the managing director of the IMF from 2011-19, prior to which she was a prolific lawyer.
Ngozi Okonjo-Iweala
Master of Finance for Africa's largest economy, Nigeria, Iweala has helped the country's economy grown an average of six percent.
Michelle Obama
The first black First Lady of The United States, Michelle Obama is a powerhouse in her own right. Before her time in the White House, she was an attorney and star mom. During her husband's time in office, she was one of the most popular women in the USA, and spearheaded several new programs, like her Let's Move! campaign to fight childhood obesity. That she'd feature on our list of the top 50 women around the world is a no brainer.
Diana Princess of Wales
Princess, avowed humanitarian and one of the top 50 women around the world, Lady Diana's legacy of grace and charm endures even today! She worked tirelessly to humanize AIDS victims at a time when they were ostracized globally and was beloved everywhere she went.
Hillary Rodham Clinton
Our 50 most famous women's number 7 is the Former First Lady of The United States, and one-time presidential nominee Clinton won more primaries and gathered more delegates than any woman in U.S. history. She's been one of the most popular women in the USA since before her husband was in office.
Nancy Pelosi
Second-time speaker of The United States House of Representatives, Pelosi is the highest-ranked elected woman in the country and may very well be one of the most powerful congressional leaders the US has ever had.
Nirmala Sitharaman
50 most popular women's in India are reserved for India's first full-time finance minister, Sitharaman's helmed roles at the U.K.-based Agricultural Engineers Association, and BBC World Service and served as a member of the National Commission for Women.
Jacinda Ardern
Ardern gave birth, took six weeks of maternity leave, and revealed that her husband would act as a stay at home dad – all while serving as New Zealand's prime minister. Talk about shattering glass ceilings.
Tsai Ing Wen
As Taiwan's first female president, Wen broke norms by making diplomatic overtures to the U.S., creating tensions with mainland China.
Nicola Sturgeon
Sturgeon's been been Scotland's First Minister and head of the Scottish National party since 2014; the first woman to hold either role. She's currently gunning for a Scottish independence referendum.
Corporate CEOS: Somebody's Got to Be the Breadwinner . . .
Julie Sweet
Julie Sweet became the first female CEO of global services company Accenture in September 2019. Prior to serving as CEO, Sweet was Accenture's general counsel and its head of North America–the company's largest market. She's a firm believer in a culture of workplace diversity: "Diversity benefits everyone. It's not a zero sum game," and a big part of why Accenture's efforts to have a staff equally represented by men and women have been so successful! As of 2019, 42% of the company's workforce is represented by women.
Mary Barra
Chairman and CEO of General Motors, Barra is the first female CEO any automaker, the best compensated of any leader of a Detroit Big Three automaker and one of the top 50 women around the world! General Motor's financial performance during her tenure as CEO is proof enough of her success: three years of record earnings, made possible by a winning-combination of cost cuts and higher prices on strong-selling SUVs and crossovers.
Sheryl Sandberg
As female CEO at Facebook, Sandberg's led the social media giant from the resounding $56 million loss of 2008 to $18.5 billion in profits in 2019. She's focused all her considerable efforts on making Facebook a sound platform for small businesses to advertise, helping increase ad revenue by 27% during 2019, to a whopping $69.7 billion! She's also a committed philanthropist, quietly parting with $127 million (8% of her yearly fortune) in 2019. All in a day's work for one of the top 50 women around the world.
Melinda Gates
Co-chair of the Bill and Melinda Gates Foundation, Gates is a powerful philanthropist, successful author, and former general manager at Microsoft. Founded with her husband in 2000, it's the world's largest private charitable foundation with a $40 billion trust endowment. Melinda herself is a champion of women's rights who's devoted much of her life to improving the lives of women and girls everywhere, making her one of the top 50 women around the world. Today, Gates runs Pivotal Ventures, an incubation company that aims to close the funding gap for female CEOS through targeted investment.
Kiran Mazumdar Shaw
Mazumdar-Shaw, India's richest self-made mogul, is the female CEO of India's largest listed biopharmaceutical firm by revenue.
Rosalind Brewer
Brewer is the first woman and first African American to hold the position of CEO at Starbucks. She's also the only person of color to sit on Amazon's board
Angela Ahrendts
Ahrendts was Apple's head of online retail and physical stores for five years — from 2014 to 2019.
Environmental Activists and Conservationists: Women That Will Save The World
Greta Thunberg
Thunberg may not be an elected official or high-flying corporate CEO, but she's certainly a force to be reckoned with. The teenager first started making headlines in her home country, Sweden, when she began boycotting school on Fridays; instead, instead choosing to silently protest outside of Parliament holding a sign reading "skolstrejk för klimatet," or "school strike for the climate." Later that same year, she'd garner international recognition for her speech at the U.N conference for climate change. Greta Thunberg's environmental activism has made her the voice for young people all around the globe whose futures are imperiled by climate change.
Jane Goodall
Goodall's conservation efforts began 50 years ago at the Gombe Stream Park in Tanzania. Today, Roots & Shoots, her environmental organization for children, has tens of thousands of members, empowering a generation to fight for what they believe in.
Wangari Maathai
The first environmentalist and first African woman ever to win the Nobel Peace Prize, Maathai has been beaten and jailed on numerous occasions for speaking out against the Kenyan government. She's committed to economically empowering Kenya's poor, and works hard to create jobs and fight habitat destruction everywhere.
Educational Activists
Malala Yousafzai
The youngest recipient of the Nobel Peace Prize to date, Yousafzai is a bold human rights activist and champion for female education. At 15, she was shot by a Taliban gunman on her way to school, but survived and went on to tell her story all over the world. Today, Malala is an Oxford laureate and continues to advocate for the rights of women everywhere, giving her a top spot in 50 most popular women from around the world.
Lisa Holton
President of Classroom, Inc., a nonprofit working to bridge the achievement gap for low-income adolescents, Holton is an accomplished philanthropist, writer, editor, and gay woman.
Wendy Kopp
The founder of Teach For America, Koop's senior thesis at Princeton — a plan to create a team of educators for schools in low-income neighborhoods — has seen more than 24,000 teachers trained and impacted the lives of three million students.
Celebrities and Starlets: Entertainment Sensations
Beyonce
It wouldn't be a list of the 50 most popular women without Queen B. Throughout the course of her illustrious career, Beyoncé's established herself as the most powerful pop star in the business! She's sold over a hundred million records, taken home 22 Grammies, and been a tireless proponent for the advancement of the black community in America. #TheBeyonceAffect.
Taylor Swift
Few artists have had the sort of cultural impact that Taylor Swift has wielded to wildly successful effect. Multiplatinum albums, Grammys, and record-breaking tours: this starlet's long list of successes speak for themselves! She's indubitably one of the top 50 women around the world, and one of the most popular women in the USA. It's a testament to her skill as both an artist and a businesswoman that she was able to persuade tech giant Apple to reverse the payment policy of its new streaming service in order to fairly compensate artists. She's one of the 50 most famous women on earth — without question.
Angelina Jolie
The world's second-highest-paid actress, Jolie is one of Hollywood's most acclaimed stars! She's also a dedicated philanthropist and has made use of her platform for several worthy causes throughout the years, granting her a spot as one of the 50 most popular women from around the globe.
Oprah Winfrey
This benevolent mogul and billionaires built a career using T.V to help us live our best lives. From her million-strong book club to her leadership academy — Oprah does it all and then some. Well, when you're one of the fifty most famous women on earth, you kind of have to.
Meryl Streep
One of Hollywood's most respected actors, Streep's commitment to playing "complex" women has changed the male-dominated landscape of filmmaking forever. And cemented her standing as one of the fifty most famous women on earth.
Rihanna
Rih Rih earned her place on our list of the 50 most popular women simply by being the mega-star that she is! Though there's nothing simple about her 600 million dollar fortune.
Kylie Jenner
The blueprint for a generation of Instagram influencers — Jenner changed the way the platform works. She's a digital media marketing superstar in her own right, and one of the most famous women on earth.
Katharine Hepburn
We still think back on the cheekbones and sigh. The four best actress Oscars (a record!) certainly didn't hurt either. Her casual confidence still inspires today.
Star Athletes
Serena Williams
Ranked number one in the world on eight separate occasions, Williams is more than just a tennis player. She's a phenomenon and a role model for young girls around the globe! Making a list of the top 50 women around the world is a piece of cake for this star athlete.
Mia Hamm
Soccer champion and all-around star athlete Hamm has scored more international goals than any other soccer player in the world. She's the reason a generation of young female athletes ever felt like they stood a chance.
Activists: The Fight Continues . . .
Claudette Colvin
As a brave 15-year-old in segregationist America, Colvin refused to give up her seat to a white passenger and was arrested. Her act of defiance preceded Rosa Parks' but the leaders of the movement felt an unmarried pregnant teenager wasn't the right face for the campaign.
Rosa Parks
Civil rights activist Parks is known for her staunch refusal to give up her bus seat to a white passenger: her arrest was the driving force behind the Montgomery bus boycott, led by Martin Luther King, Jr, a turning point in the movement.
Tarana Burke
Civil rights activist and founder of the #METOO movement, Burke was named Time's Person Of The Year in 2017 and continues to use her platform in support of victims of sexual harassment and assault.
Authors and Poets: To Write Is To Make Real
Toni Morrison
Morrison was the first black woman to win the Nobel Prize for Literature; winner of the Pulitzer Prize. Her work opened the eyes of a generation of readers to the perils of racism in Black America.
Anne Frank
Anne Frank had dreams of a writing career, and her words have taken on a life she could've never imagined as fifteen-year-old hiding from Nazis in an attic. Today, they serve to remind us of the horrors of the holocaust and the humanity that connects us all.
Virginia Woolf
Woolf's breakthrough book, A Room Of One's Own is a reminder of what wonderful things women might have written if they weren't bogged down by societal restrictions.
Maya Angelou
Iconic activist and poet Maya Angelou are best remembered for her autobiographies, but she was also a leading force in the civil rights movement alongside MLK.
Edith Warton
When Warton put pen to paper, we listened! She wrote about women's' lives, exposed class conflict, and left behind an enduring legacy of wit and cunning.
Everyone Else: There's Room for One More
Margaret Mead
The mother of Anthropology, as Mead is remembered not only for her laundry list worth of accomplishments, but her 3 marriages, intimate friendships, and around-the-world travels.
Amelia Earhart
The first female aviator to fly across the Atlantic, Earhart was also an author and visiting teacher at Purdue University.
Georgia O'Keefe
O'Keefe lived a life that was no less remarkable than her art! Female artists today remember her gusto and aplomb and smile: she taught them how to break every single one of the rules.
Helen Keller
Blind and deaf from childhood, it was the concerted efforts of Keller's teacher, Anne Sullivan that helped her become the first deaf-blind person to earn a college degree. She's a role model for disabled women all over the world.
Marie Curie
Nobel prize-winning physicist and chemist Marie Curie was responsible for the discovery of two elements, radium, and polonium, and invented the term "radioactivity"
Anna Wintour
Boss-lady extraordinaire Wintour has been the artistic director of Vogue's parent company, Conde Nast, for years. She's undoubtedly one of the 50 most popular women as well as the most powerful woman in media and entertainment.
Queen Elizabeth
The longest-reigning monarch in history, Queen Elizabeth's held the throne for over 60 years. She's been a powerhouse and on lists of popular women since she was a wee teenager, not to mention she's undoubtedly one of the most famous women in history.
There you have it: our picks for the 50 most popular women in the world! From politicians to celebrities to environmental activists — women have been doing it all for years. The only difference? Women don't have to do it in the background anymore. So be loud. Do more. There's a world out there that needs women more than ever before.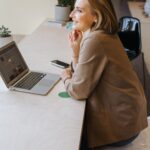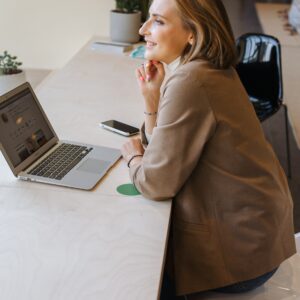 I'm Ava Paul, an experienced news website author with a special focus on the entertainment section. Over the past five years, I have worked in various positions of media and communication at World Stock Market. My experience has given me extensive knowledge in writing, editing, researching and reporting on stories related to the entertainment industry.