The prospects and challenges posed by 5th generation (5G) mobile networks were the focus of presentations and discussions at the 5G Conference Southeastern Europe 2022.
The first international conference exclusively dedicated to 5G organized in our country, was held on May 18, 2022, at the Zappeion Megaron by Verticom and was attended by important speakers from Greece and abroad, internationally recognized personalities in the field. His work was attended by executives from companies and organizations that implement networks and applications that utilize 5G, but also executives of companies that wanted to be informed about this technology and especially about the benefits it can offer in terms of enhancing competitiveness and productivity.
The main goal of the first 5G Conference SE Europe was to help in the further development of the ecosystem that has now begun to be created in Greece. In this context, during it, numerous case studies were presented from Greece and abroad.
Speakers from companies such as Accenture, Cisco, Cosmote, Ericsson, Huawei, Nokia and WingsICT presented how companies and organizations operating in areas such as agricultural production, civil protection, fish farming, tourism, transport and logistics, but also ports, industry, payments and many other industries are already harnessing the potential of 5G.
One of the most interesting sections was the fireside chat with Joe Costello, one of the most active executives in the startup ecosystem in Silicon Valley, who pointed out that 5G and edge computing will change our daily lives. In addition, Mr. Costello, having the experience of investing in Greek startups, such as Acromove, said that Greek entrepreneurs in the field of digital technologies are among the smartest and most active he has met in his career.
The 5G Conference SE Europe ended with an extremely interesting panel of speakers, which was attended by representatives of the three mobile providers, who referred to the development of 5G infrastructure in Greece. Mr. George Tsonis, Executive Director of development and operation of mobile and fixed network in the OTE group, noted that 5G coverage, in terms of Cosmote, amounts to 70% of the country's population and will reach 80% by the end of this year , while the target for the end of 2023 is 90%. Mr. Tsonis also noted that in 2023 the operation of Cosmote's 5G Stand Alone (SA) network is expected to start.
For his part, Mr. Nic Vilceanu, Chief Network Officer of Vodafone Greece, argued that the population coverage of Vodafone 5G network reaches 42% with the company expanding the network to smaller urban centers. According to Mr. Vilceanu, the goal is for the coverage rate to reach 90% by 2025.
On the part of Wind, Mr. Manolis Grigorakis, Chief Technology Officer of the company, stated that the percentage of population coverage in Athens is 98%. The goal set by Wind is the coverage with 5G network to have reached 75% by the end of 2023.
It is noted that Greece is currently in 6th place among European countries in terms of the percentage of population coverage, as stated by Mr. Costas Panagiotopoulos, Technical Account Manager of Ookla.
The 5G Conference SE Europe was supported by the following companies:
Major Sponsors: COSMOTE, Vodafone
Sponsors: accenture, WINGS, NOKIA, ERICSSON, ACTA
The 5G Conference SE Europe was organized under the auspices of:
Ministry of Development and Investment
Ministry of Digital Governance
SEKEE – Association of Innovative Applications Companies of Greece
EEKT – Association of Mobile Telephony Companies
SEPE – Association of Information and Communication Companies
EETT – National Telecommunications & Post Commission.
Source: Capital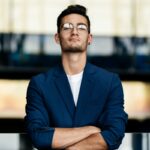 Donald-43Westbrook, a distinguished contributor at worldstockmarket, is celebrated for his exceptional prowess in article writing. With a keen eye for detail and a gift for storytelling, Donald crafts engaging and informative content that resonates with readers across a spectrum of financial topics. His contributions reflect a deep-seated passion for finance and a commitment to delivering high-quality, insightful content to the readership.