At the Smart Geely 2025 conference, the Chinese manufacturer announced a new Leishen Power division and the Leishen Hi-X hybrid system, on the basis of which cars of classes A, B and C will be manufactured. At the same time, Leishen Hi-X will become the basis for three types of hybrids (HEV, PHEV and REV), and the peak fuel economy for this system will be 40% under the NEDC system.
Geely said the cars will be equipped with new 1.5 and 2 liter engines. There will also be two Dedicated Hybrid Transmission gearboxes available, including a junior with one and a senior with three. The Dedicated Hybrid Transmission allows the engine to operate in generator mode by charging the battery. The DHT Pro box will be able to "digest" the torque of 4920 Nm.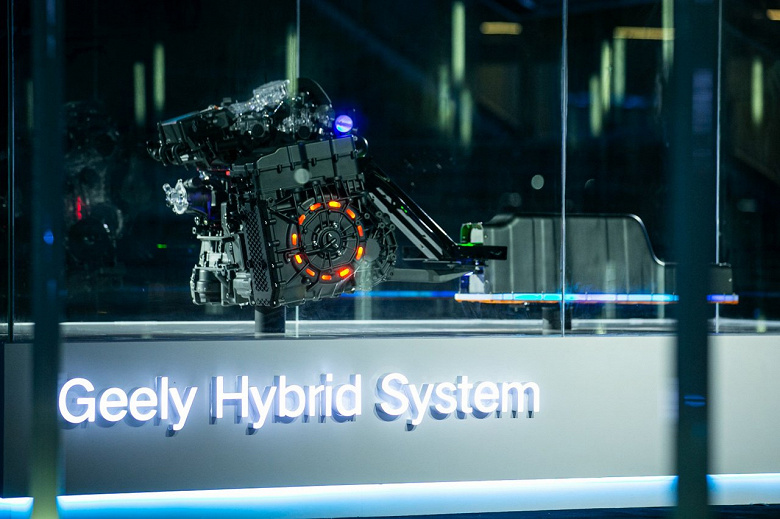 Geely and Leishen Power also unveiled a new electric motor with a peak power of 645 hp, which will allow Geely's new hybrids to accelerate from 0 to 100 km / h in less than 3 seconds. A smart system with various driving systems is also announced. The built-in battery will be enough for new hybrids to cover up to 200 km of track on electricity. The total cruising range will reach 1300 km.
Geely says the hybrid with a 1.5-liter engine will be able to travel up to 27.8 km per liter. This fuel consumption (3.6 liters per 100 km) is 40% less than the current 1.5-liter engine.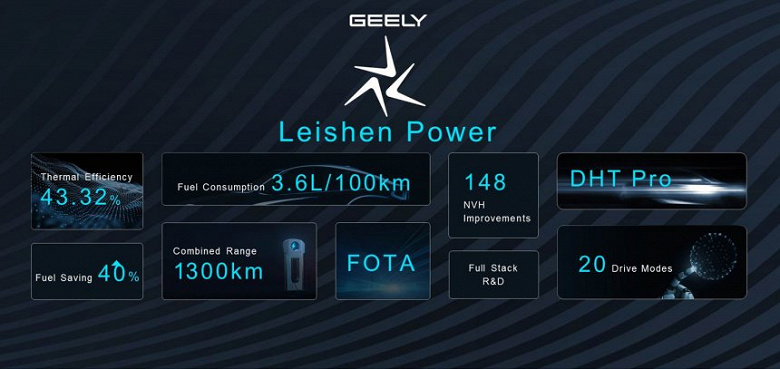 Geely Tugella, Preface and Xingyue L (KX11) will be the first to receive the new hybrid system. It is also reported that this technology may appear in Volvo cars.
.