Today we will talk about an absolutely unique and, in its own way, awkward car. And that is precisely its beauty. Do not look for logic, practicality and rationality in it. Just save those thoughts for other cars. This one is truly an endangered species. We seem to be really moving towards an electric future and all these crazy internal combustion engines are already becoming a rarity.
Just read these specs:
Engine: ICE V-shaped with a supercharger, 8 cylinders, 6.2 liters, 98th gasoline.
Power: 710 HP s., 875 N m.
Eight-speed automatic.
All-wheel drive with the ability to transfer 70% of the power to the rear axle.
Average consumption during the test drive: 17 liters per 100 km.
Drove: 1820 km.
What's going on here!?
A sports car in the skin of a practical car
Look at the car and the specs. Once again on the car and then on seven hundred and ten horsepower and 875 Newton meters of thrust. With blower. This is where I would end.
From other Grand Cherokee, in terms of running gear, there is not much left. Not even air suspension. The rest is full stuffing: security systems, keyless entry, cruise control, climate control and a panoramic roof. Well, there is only one camera, this claim was also relevant to the Trailhawk version.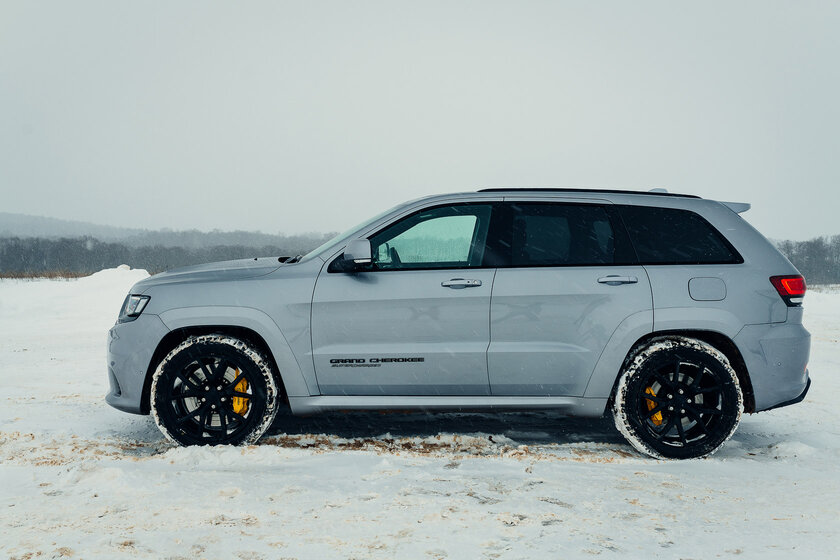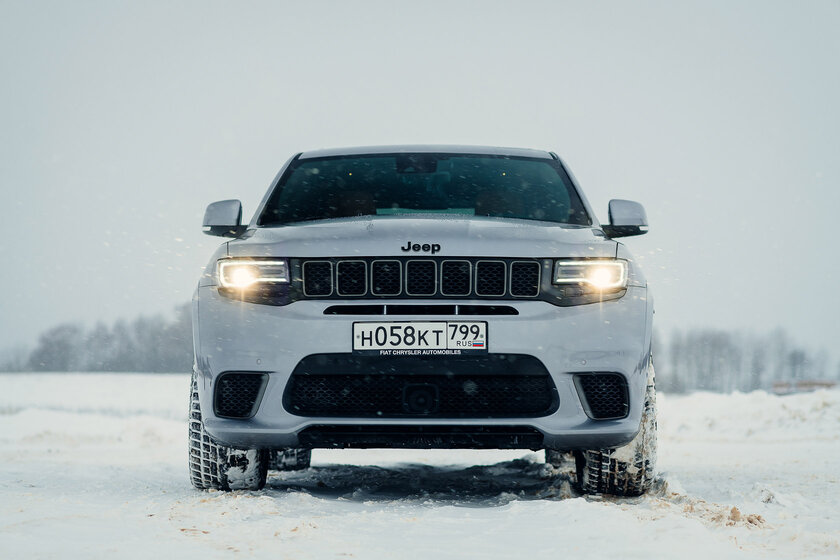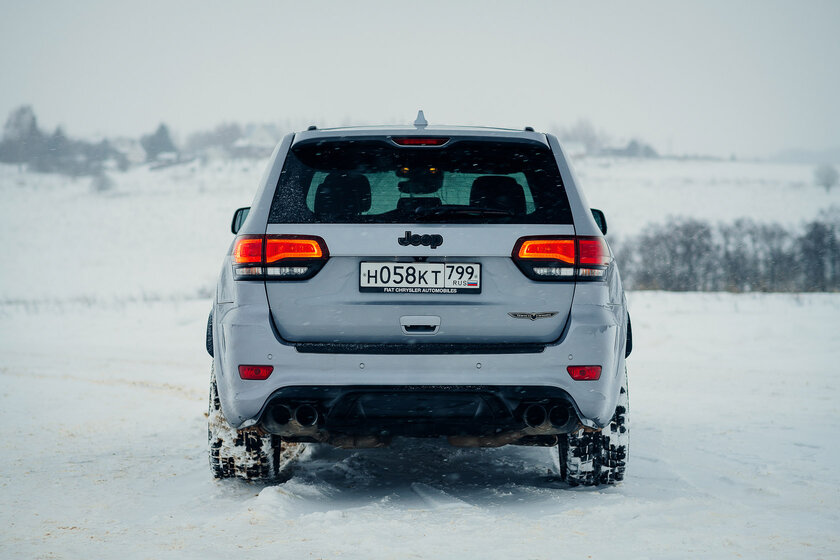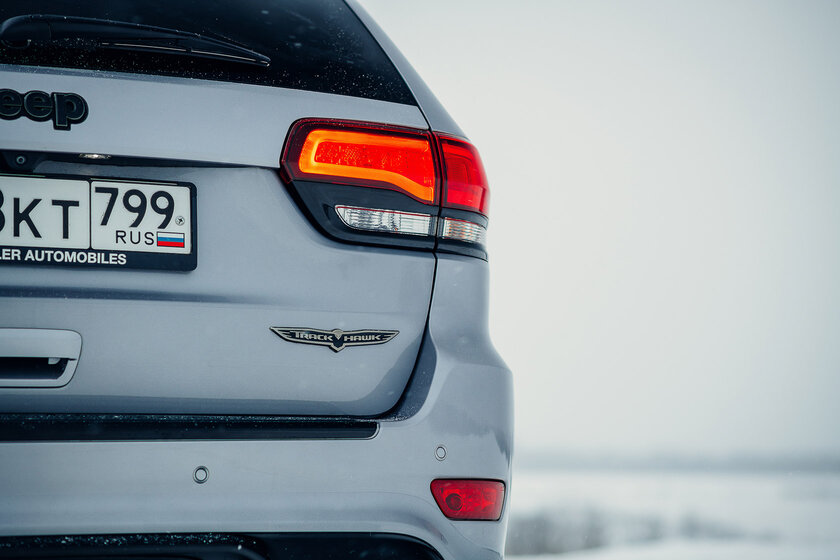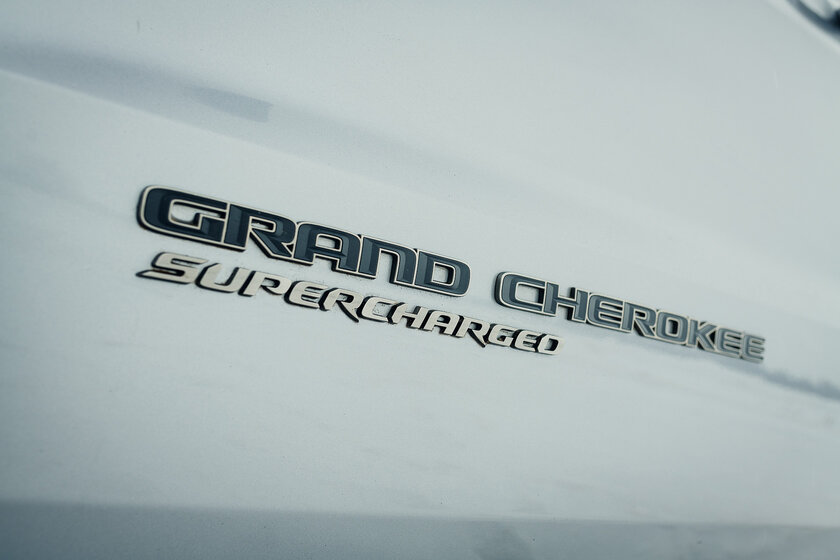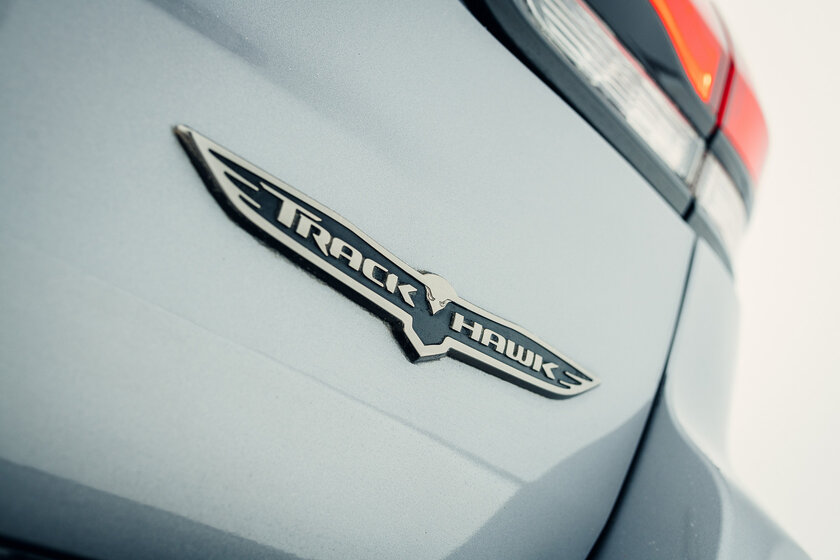 In general, about the "life" and general ideas about the still current fourth generation of the Grand Cherokee, read here:
Jeep Grand Cherokee Trailhawk.
In Trackhawk, the main character is under the hood. By the way, if 710 horses seems crazy to you, there is an SRT version, there are five hundred with a little …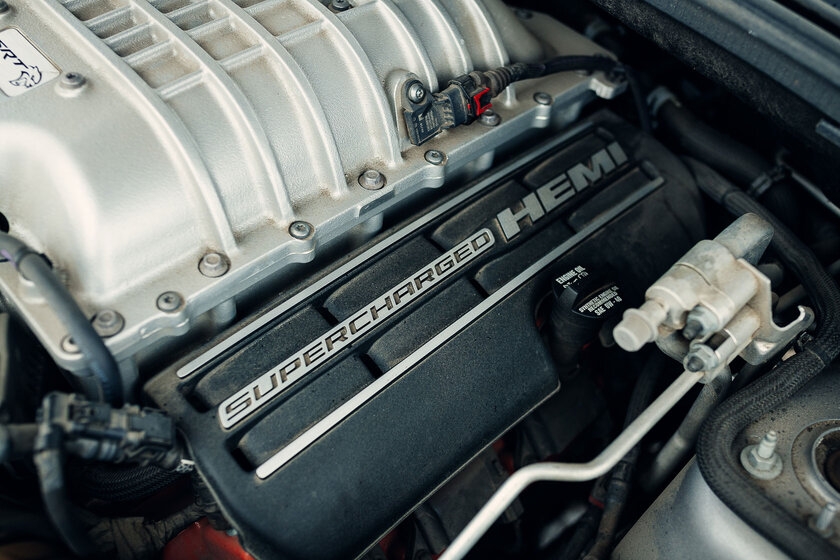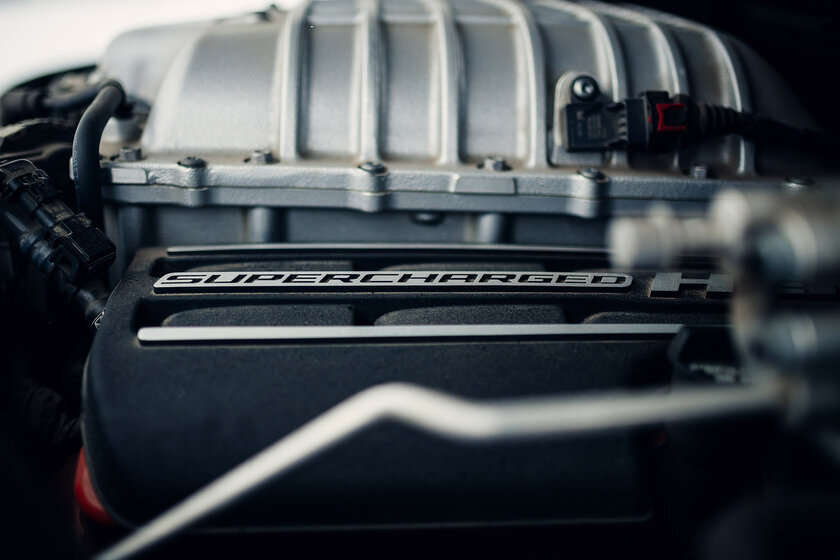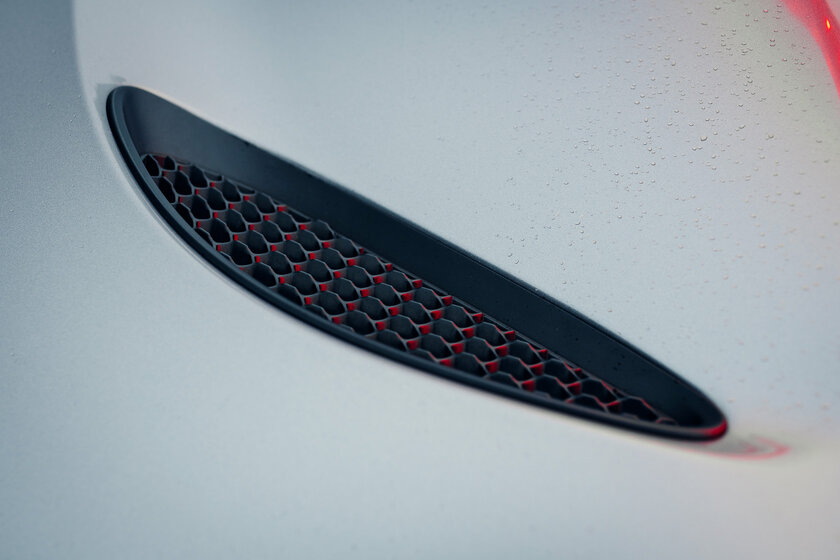 Trackhawk also has its own chips in the multimedia system, namely Performance Pages. Everything you need to know about power, temperatures and even overloads is there.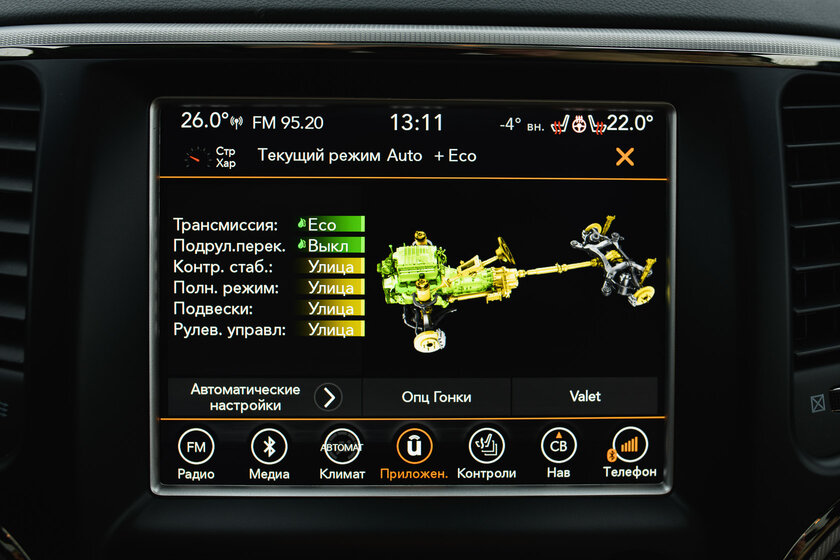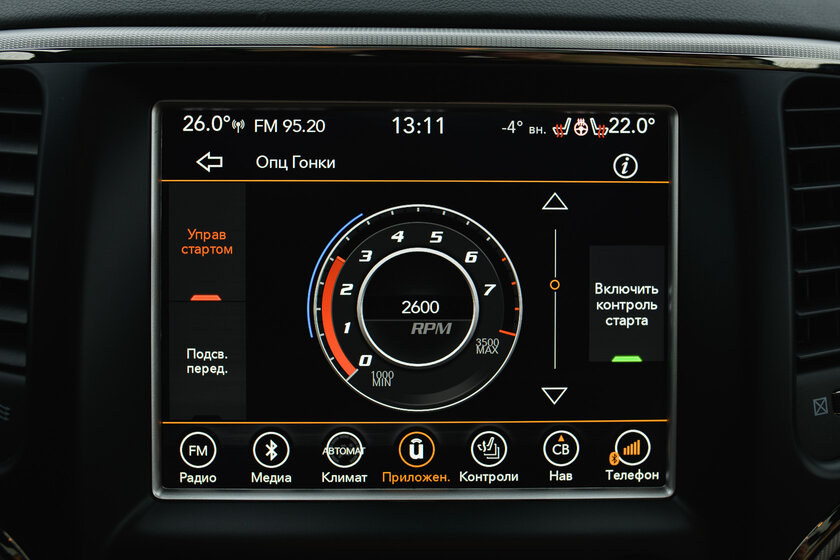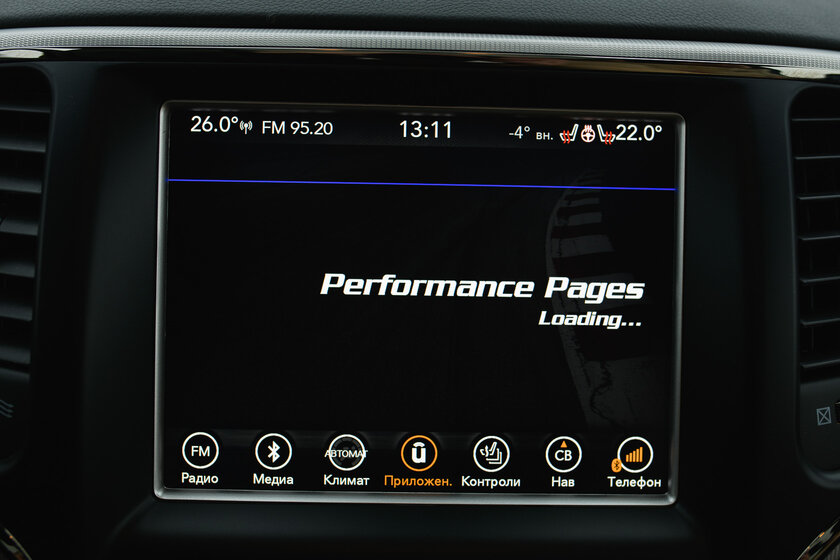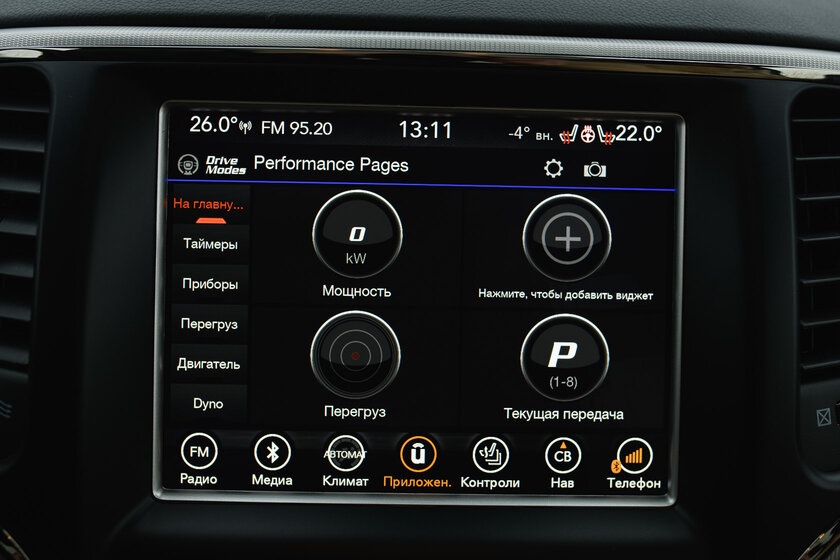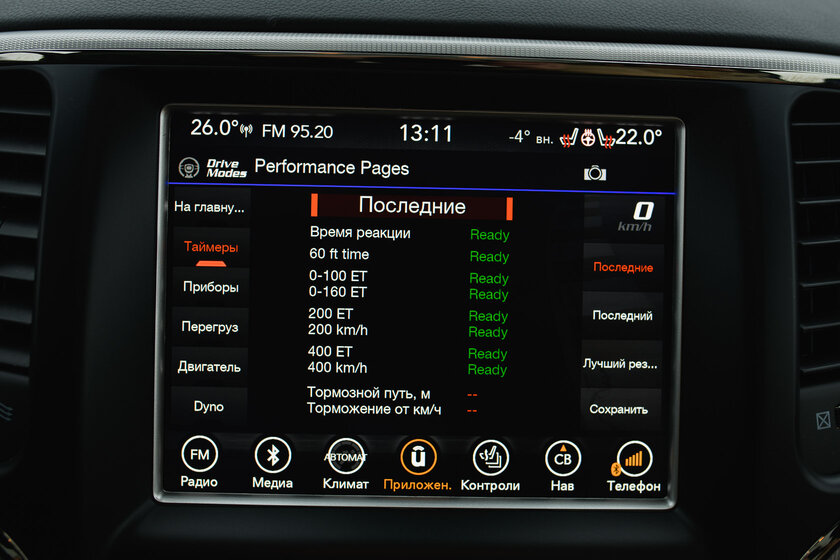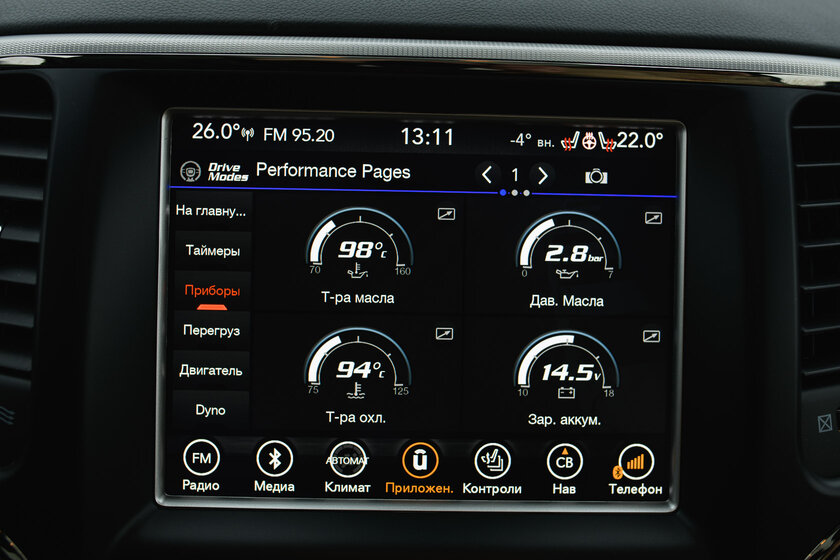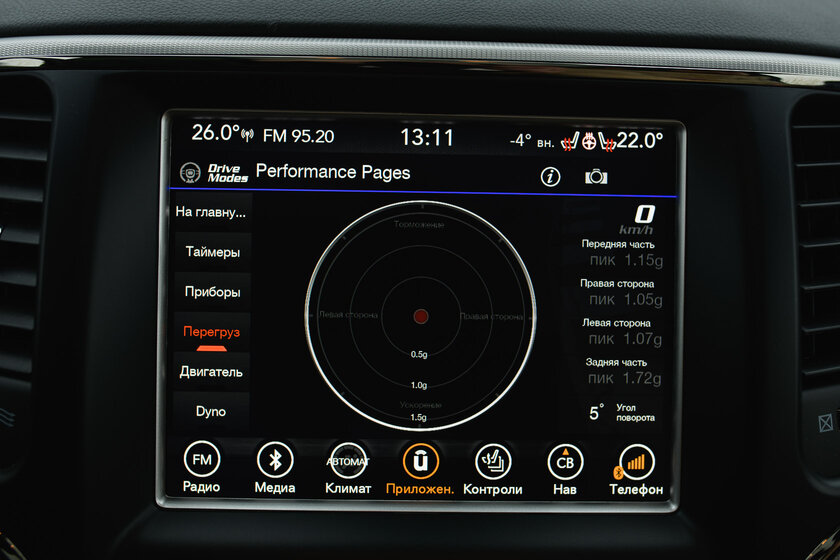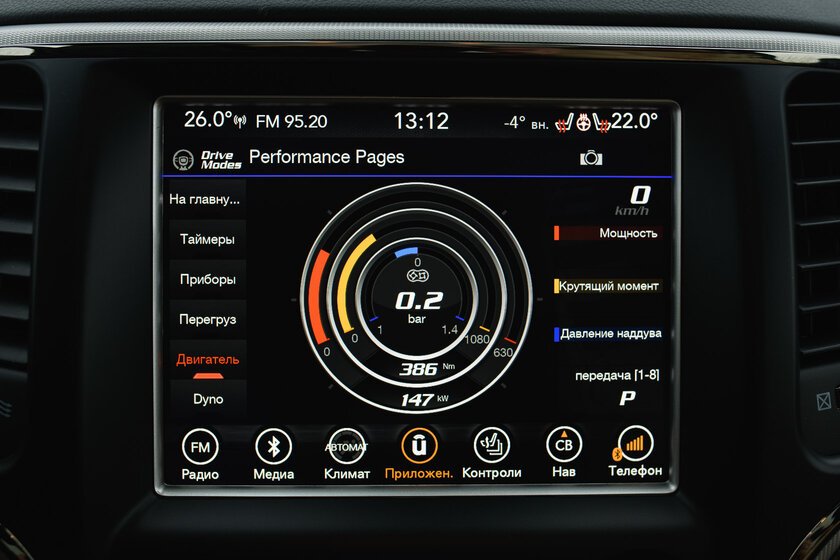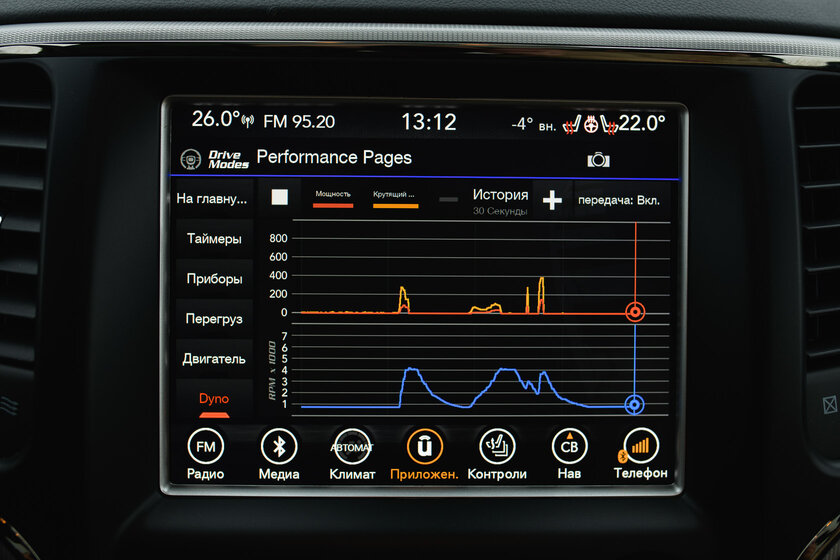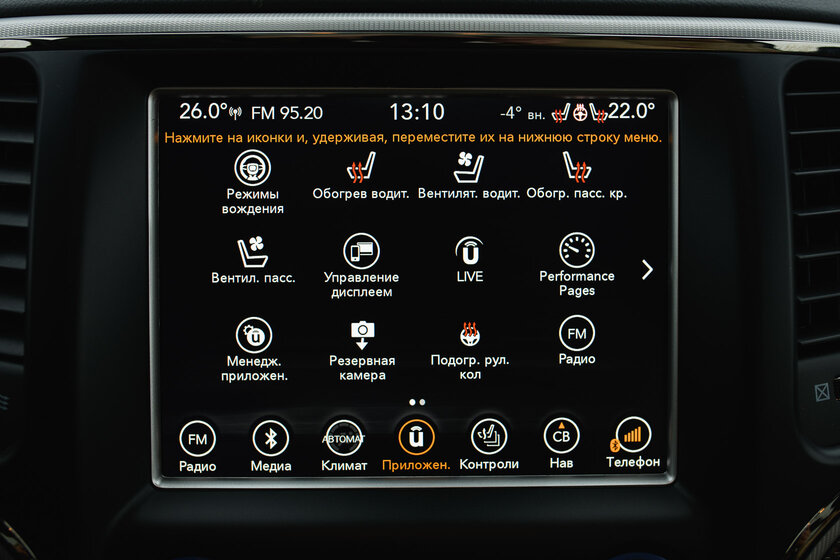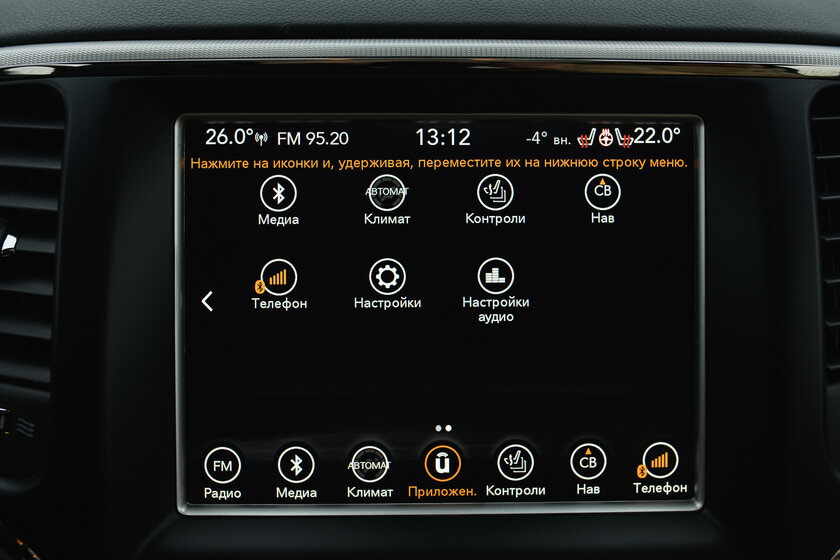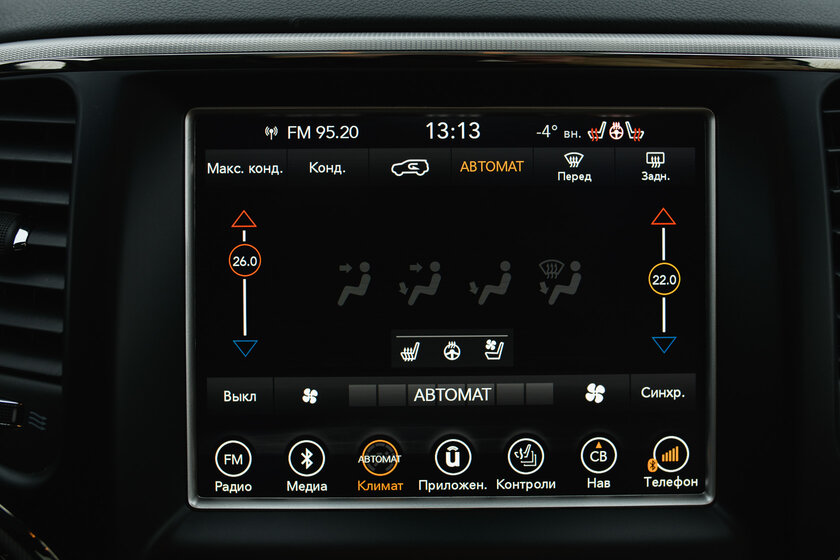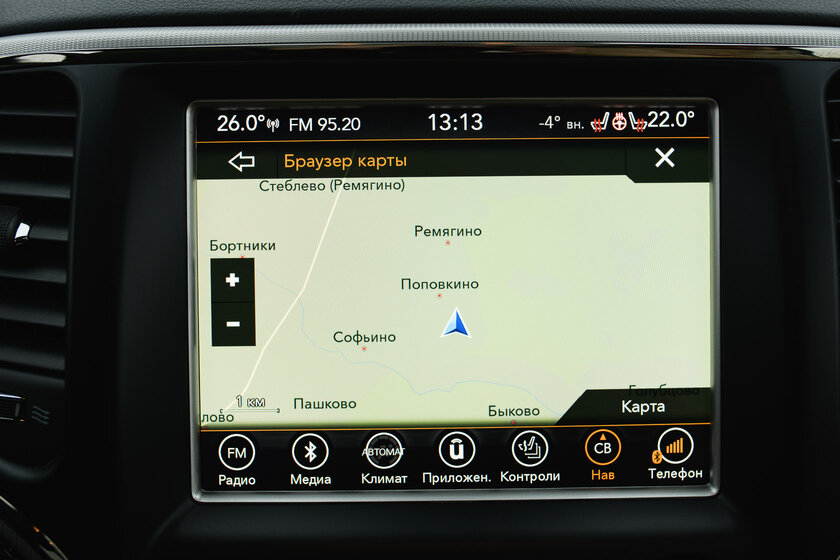 There are also "racing" chips in the digital tidy. Basically, these are measurements of acceleration time, lap time and braking distance. How long have you seen such chips in the car? Also, pay attention to the markings of the speedometer. True, nothing is visible on it, and I used a digital indicator.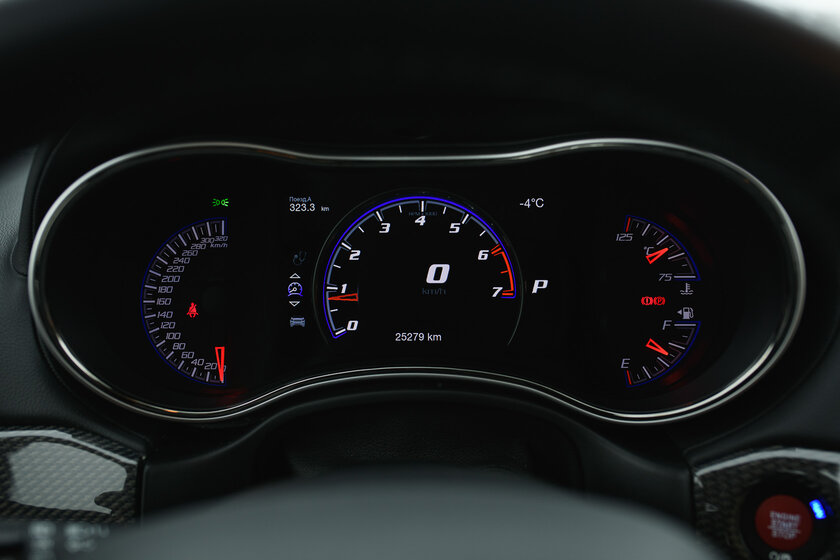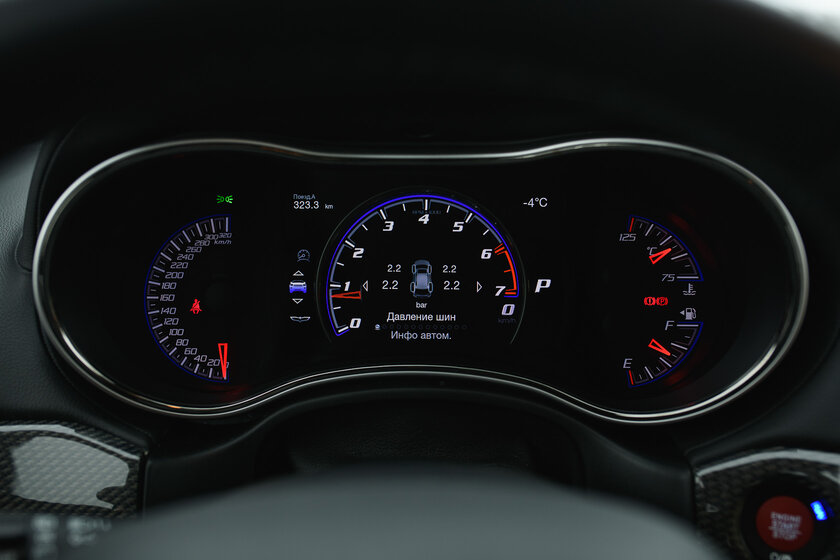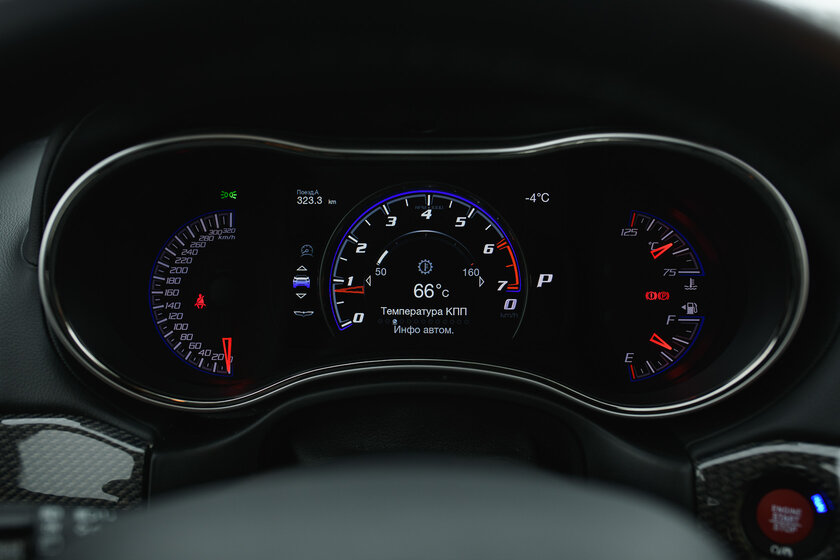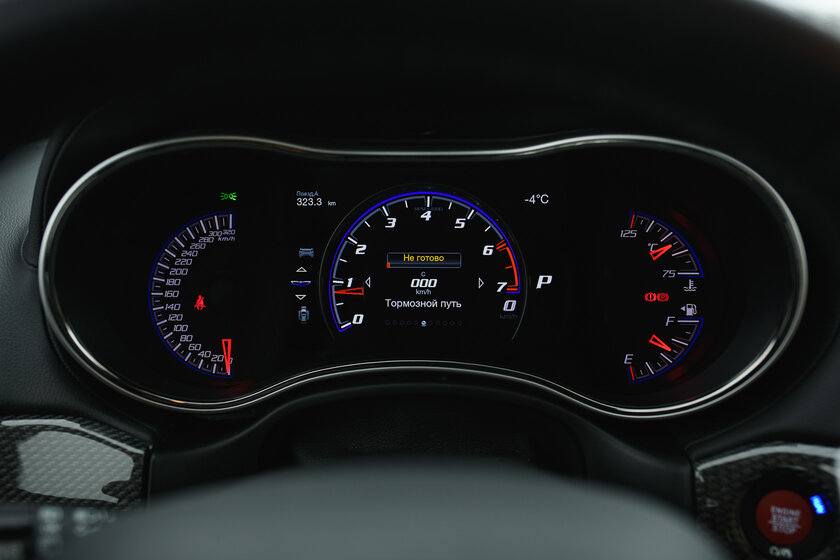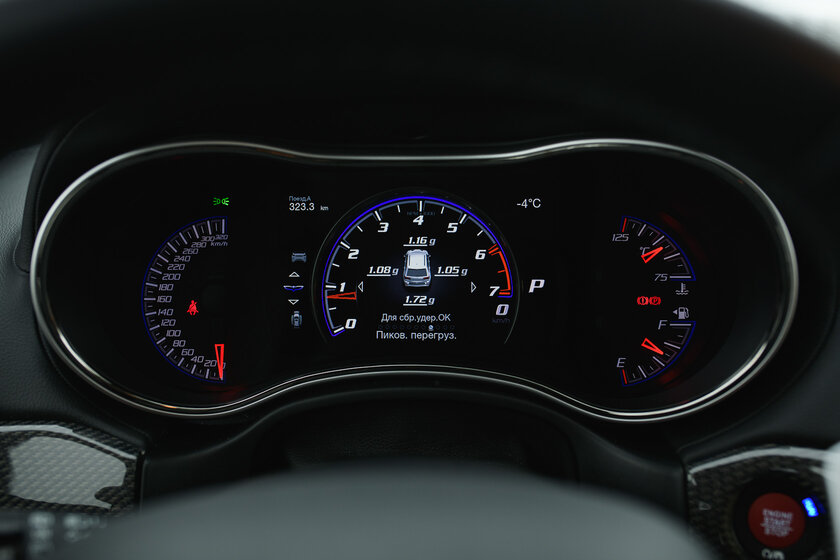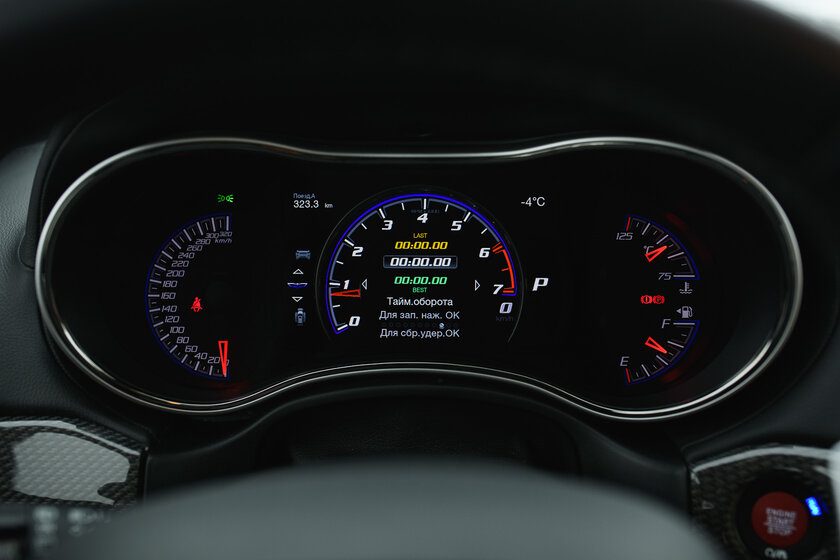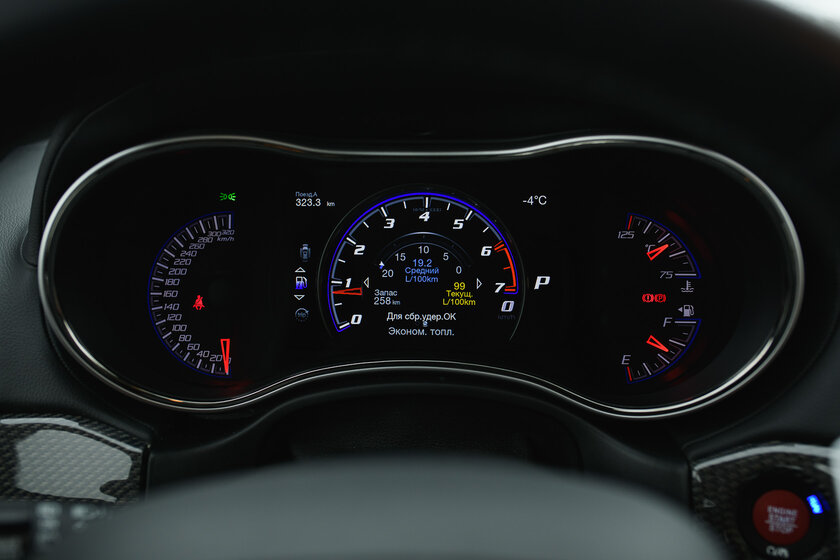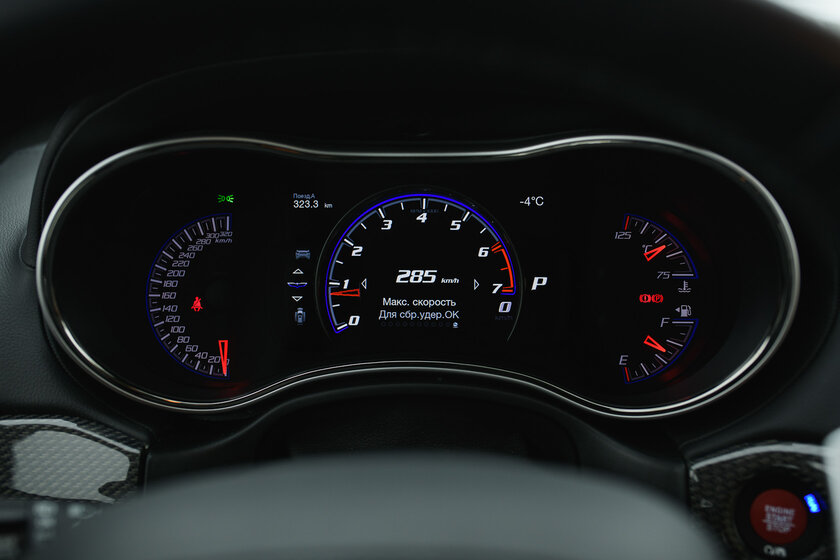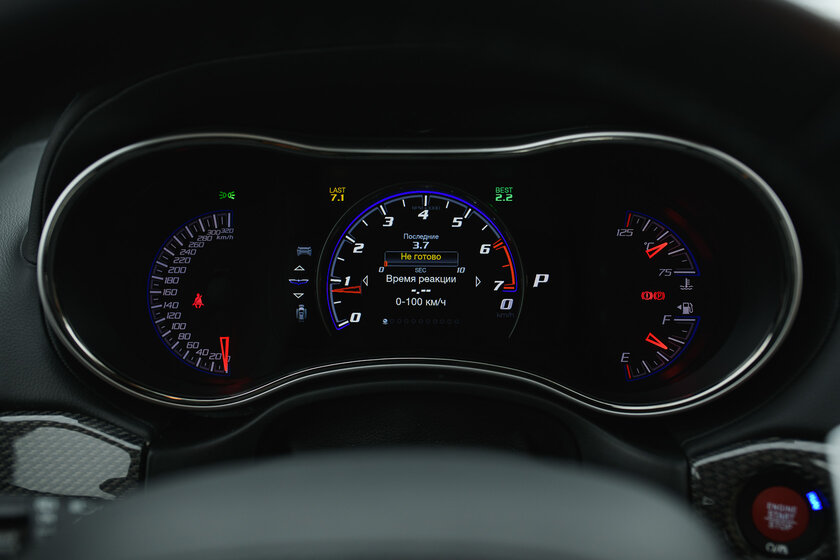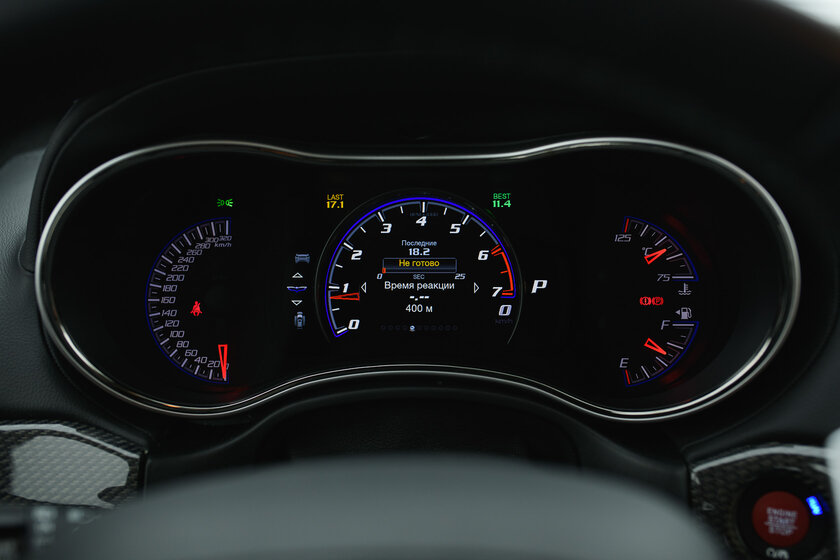 And what to do with it?
Go on a track day, of course
The right word, all the buzz from it can be obtained only where not only cameras, there are no other cars and infrastructure.
But here intervenes the irony of fate. I happened to get acquainted with the Trackhawk in the winter, when it's a little scary to ride it, let alone try to feel its power. But even in winter, with snow, after weighing all the pros and cons, finding a suitable place, I tried the launch control. This is when the car goes into maximum acceleration mode. Here, according to the passport, 3.6 seconds to hundreds. Of course, I did not get such a result in the snow. Also the tires are not suitable. But it was 4.6 seconds and this is also hoo.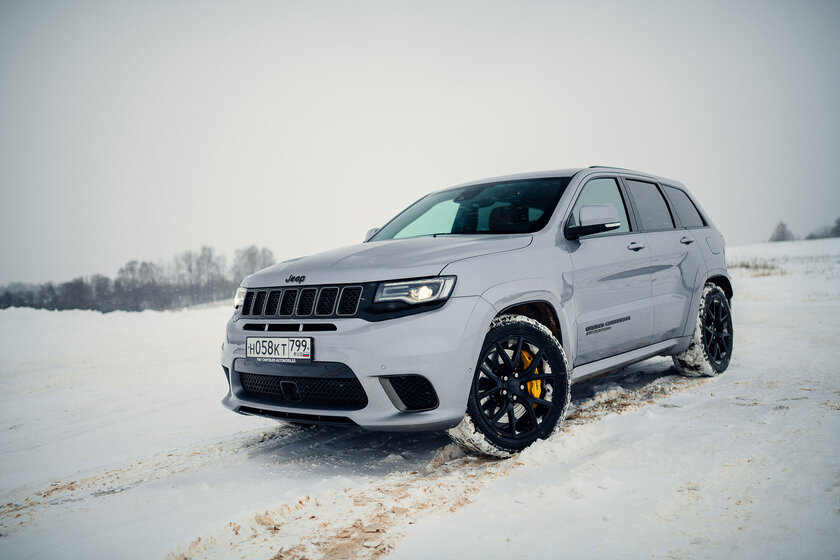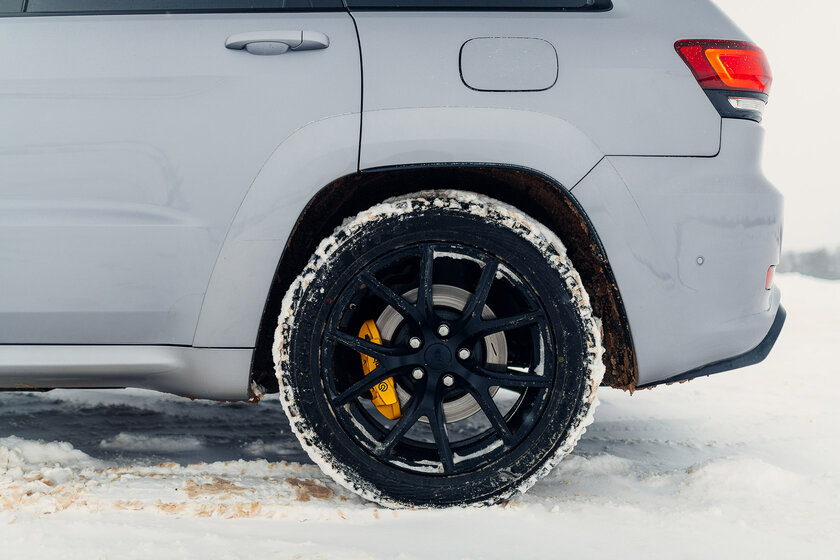 And what is the end result? Wait for warmth. And still have time to buy, until the fifth generation appeared where such original power would no longer be. So the Trackhawk is a real one.
Well, in a practical matter … this is still a very passable crossover. The expense is great, the tax is great, but if you don't care about these issues, then you can live with it. But the main thing is what emotions it gives. Wow! And in the cabin, look, everything is solid and comfortable.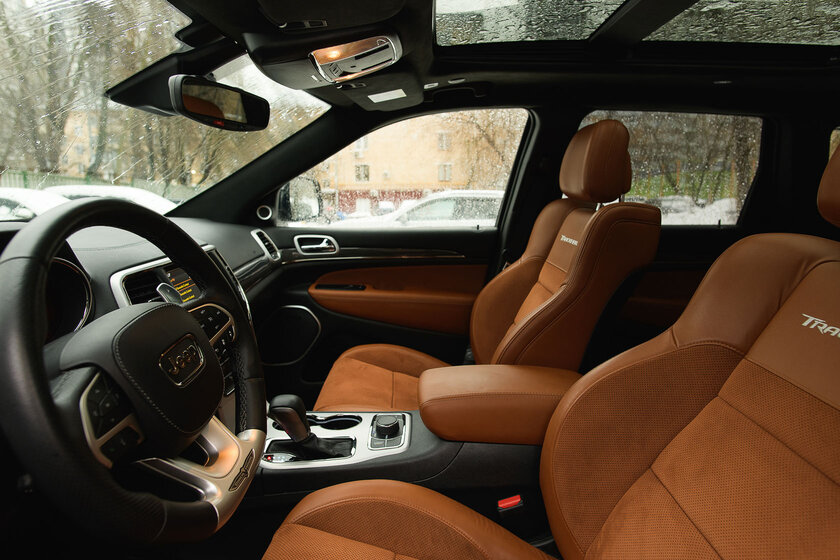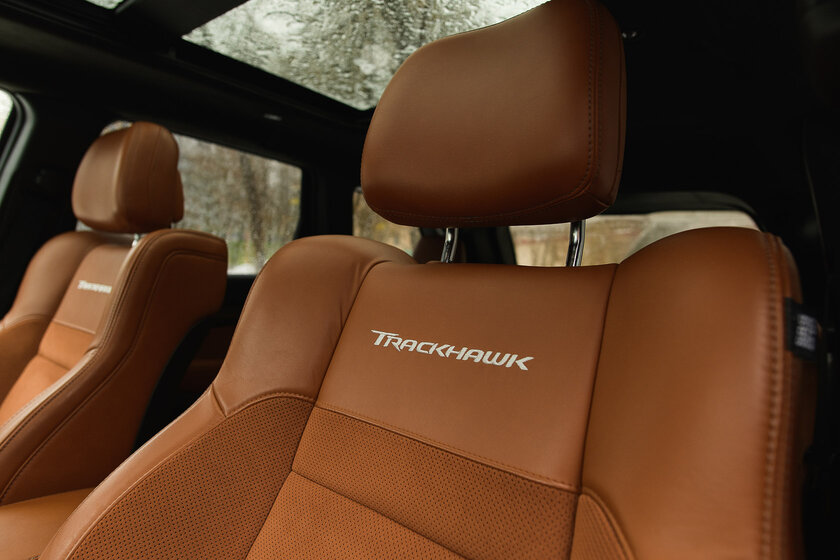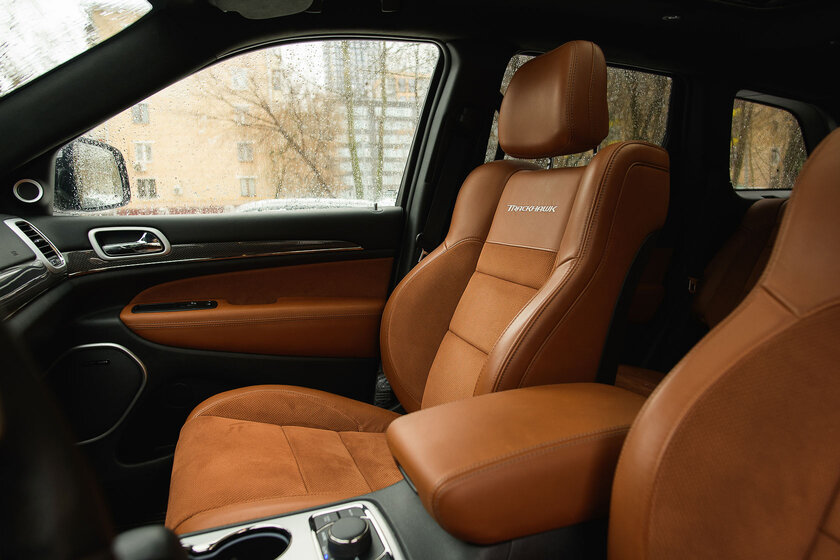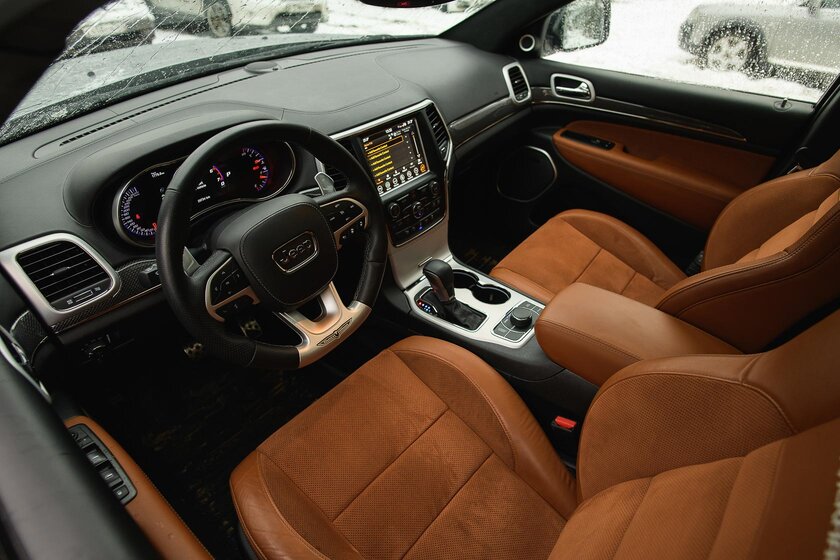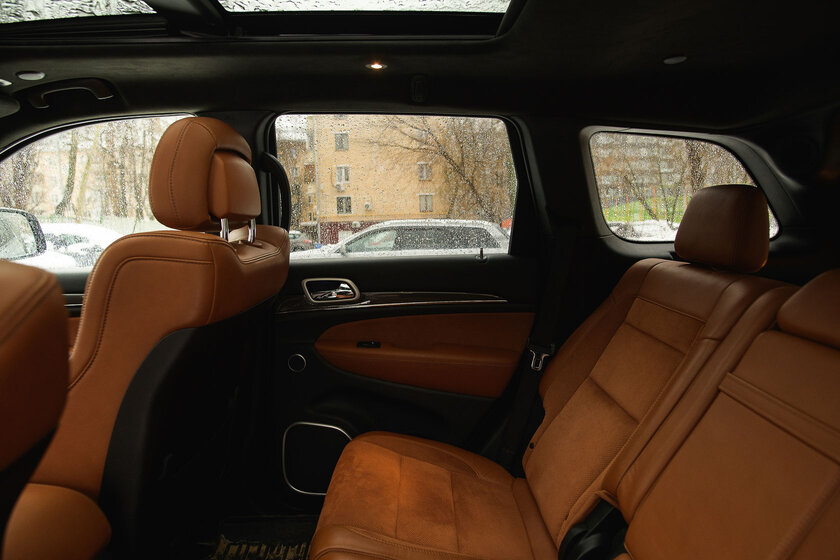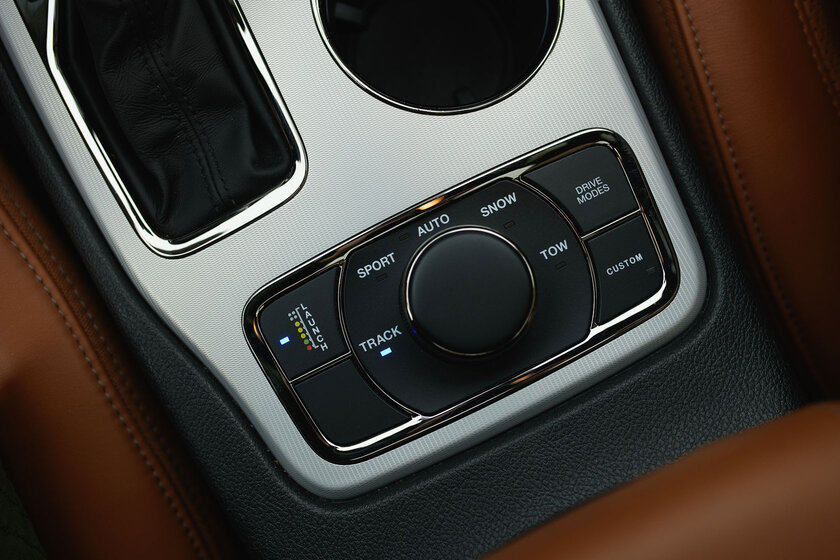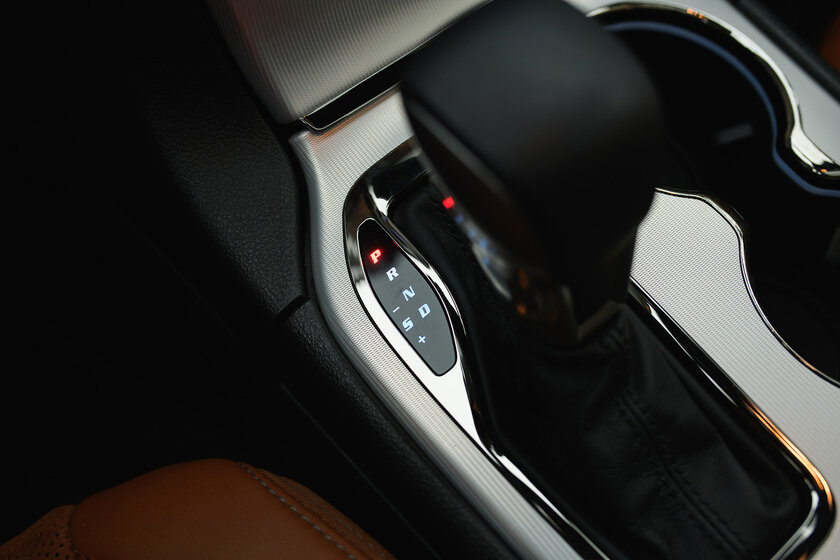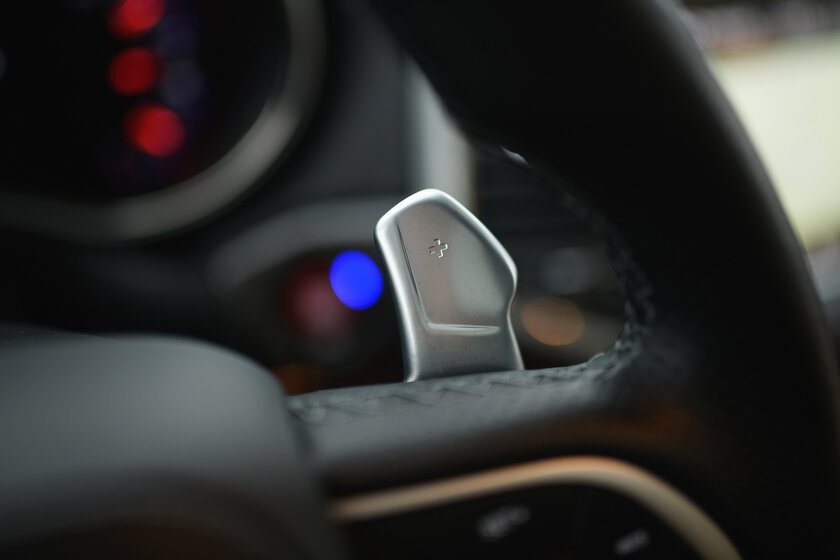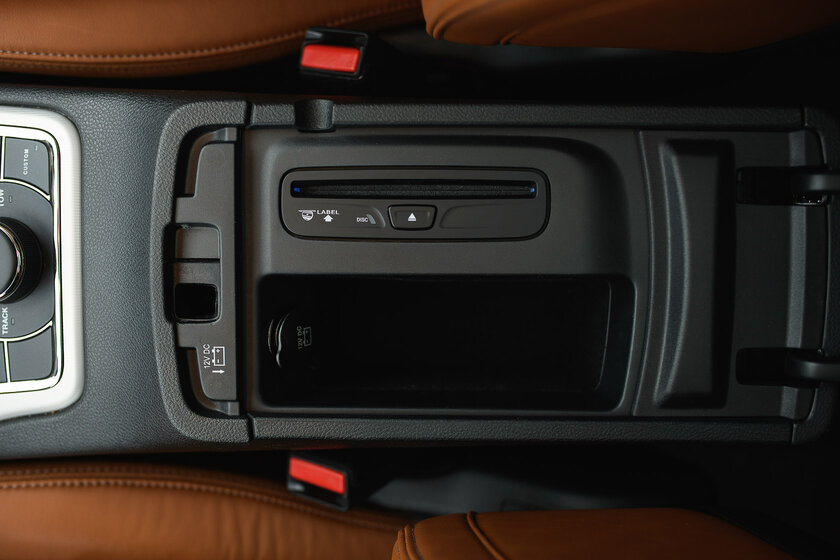 There is a video above, where my face shows that it is simply impossible to ride it without a smile. Remember other cars with similar emotions? That's the same.
By the way, regarding the expense on the test. Most of it took place on the track, where you can "squeeze" 13.5 liters per hundred out of the Trackhawk. In the city and with active acceleration, consumption easily goes beyond 30 liters. Well, what did you want?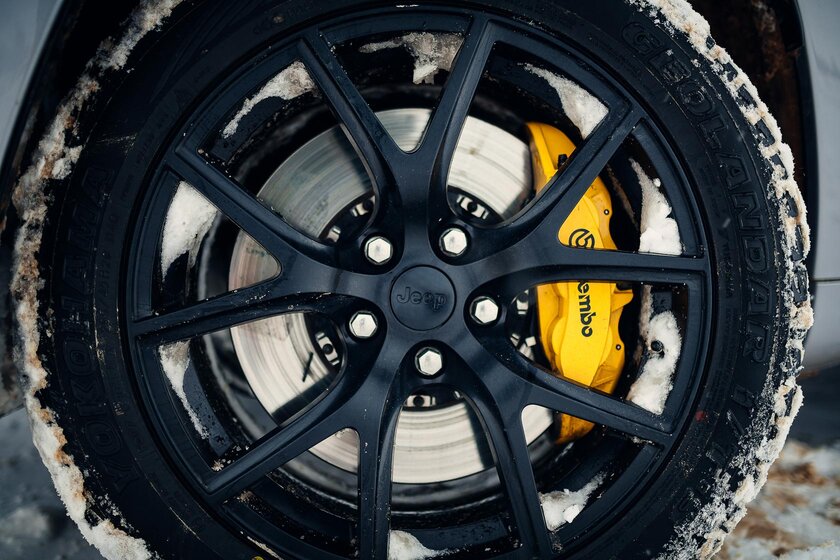 Pros:
insane power;
a lot of space inside;
comfort on the road.
Minuses:
the financial side of all aspects of ownership.
Final score: 710 out of 10