Americans today commemorate the nearly 3,000 people who were killed in the worst terrorist attacks in US history on September 11, 2001.
In New York, crowds gathered near Manhattan's imposing museum-memorial observed a two-minute silence as, exactly 21 years ago, two planes hijacked by Islamic extremists crashed into the twin towers of the World Trade Center. .
US Vice President Kamala Harris, present in New York, listened as the long list of victims' names was read. President Joe Biden attended another ceremony, at the Pentagon.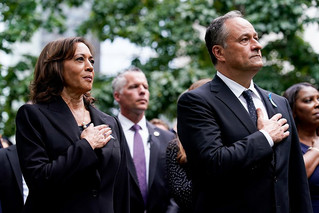 "The grief fades a little with the passage of time, but the permanent absence of my father is always here," said the son of John Leslie Albert, one of the victims of the attacks, after reading his father's name.
The relative of another victim called on the politicians present to bridge America's deep divides, stressing: "We should not need another tragedy to unite our nation."
On September 11, 2001, 2,977 people were killed in the attacks launched by the jihadist organization al-Qaeda. Two hijacked planes crashed into the World Trade Center towers in New York, another crashed into the Pentagon, and a fourth, possibly aimed at the Capitol or the White House, crashed in a forest in Shanksville, Pennsylvania, after the passengers fought back at the hijackers.
None of those on board the four planes survived.
In Washington, President Biden attended a wreath-laying ceremony near the Pentagon, where 184 people were killed. "We will never forget," he tweeted earlier, vowing to make sure "the memory of the precious lives that were stolen from us lives on" 21 years ago.
Jill Biden, the first lady of the USA, will represent the White House at another ceremony, shortly after, in Shanksville, Pennsylvania.
Many leaders also remembered and honored the memory of the victims of this attack that marked the whole world. "As we remember 9/11 and the innocent lives lost, we also remember the solidarity you show us in these dark hours," was the message of Ukrainian President Volodymyr Zelensky.
Source: News Beast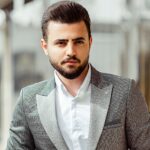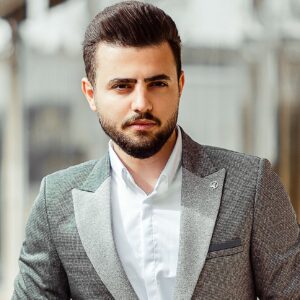 I'm Robert Neff, a professional writer and editor. I specialize in the entertainment section, providing up-to-date coverage on the latest developments in film, television and music. My work has been featured on World Stock Market and other prominent publications.