Every four hours, a black person was killed by Brazilian police throughout 2022. This is what the report "Target Skin: the bullet doesn't miss black people" indicates, released by the Observatory Network this Thursday (16).
According to the bulletin, which monitors police lethality in eight states, of the 3,171 death records with declared color/race information, black people account for 87.35%, a total of 2,770 people. The data was obtained from state public security departments in Bahia, Ceará, Maranhão, Pará, Pernambuco, Piauí, Rio de Janeiro and São Paulo via the Access to Information Law (LAI).
As in previous studies, the new monitoring by the Security Observatory Network demonstrates the high and growing level of police lethality against black people. Last year, Bahia surpassed Rio de Janeiro in the number of cases registered in the states included in the study. Bahia and Rio were responsible for 66.23% of total deaths.
Bahia leads both in the number of black people killed by police officers, in total there were 1,465, and in the percentage of black and brown people killed considering the population of other colors/races, 94.76% of the total deaths.
In second place, in terms of number of deaths, comes Rio de Janeiro, with 1,042 deaths of black people, 86.98% of the total.
Pará recorded 631 black victims (93.9%), while Pernambuco, Piauí and Ceará recorded 91 (89.66%), 39 (88.24%) and 152 (80.43%) deaths of black or brown people , respectively.
São Paulo recorded 419 deaths of black or brown people, making black people 63.9% of victims of police fatalities. The state had a 48.32% reduction in the number of deaths caused by security agents since 2019, when there were 867 victims.
Maranhão, also monitored by the Observatory Network, does not indicate color or race in deaths caused by the police. More than 80% of the Maranhão population declares themselves black or mixed race. In the state, 92 people were killed by police agents.
This is the fourth year in a row that black people are the majority among the number killed by police.
"In four years of study, a second factor causes us great perplexity: once again, the number of black people killed by police violence represents the vast majority and the constancy of this number, year after year, highlights the violent and racist structure in the actions of these security agents in the states, without pointing out any prospect of a real change in the scenario", says social scientist Silvia Ramos, coordinator of the Observatory Network.
"It is necessary to consider the lethality of black people caused by police officers as a political and social issue. Deaths in action also bring losses to the corporations that produce them. We need to allocate resources that guarantee a public policy that effectively brings security to the entire population", he adds.
The objective of the Observatory Network is to monitor and disseminate information on public security, violence and human rights. The group works to produce data, with methodological rigor, in the eight states in partnership with local institutions, monitoring safety indicators with partners.
Source: CNN Brasil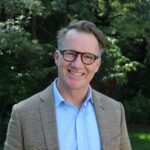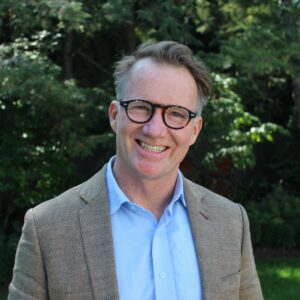 I'm James Harper, a highly experienced and accomplished news writer for World Stock Market. I have been writing in the Politics section of the website for over five years, providing readers with up-to-date and insightful information about current events in politics. My work is widely read and respected by many industry professionals as well as laymen.