They say that when you have children and there is absolute silence at home, run immediately to see what they are doing, since that only means that they are so entertained in their pranks that they do not make any noise.
Perhaps that was how this woman realized the most epic and saddest prank in history, since she discovered her little daughter cutting out the faces of the bills she had in her wallet. Obviously, the prank went viral.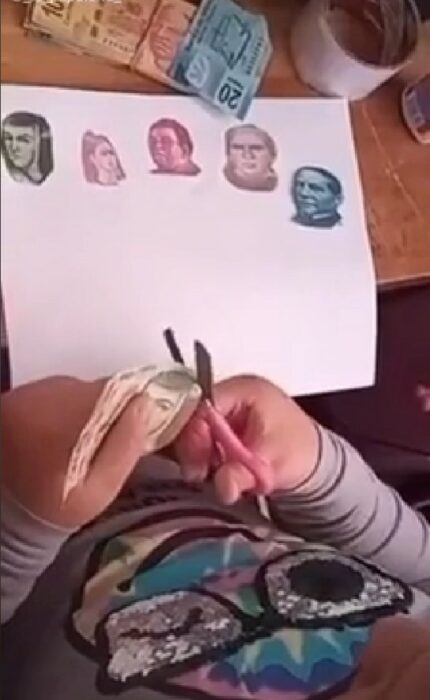 The anecdote of this mother became very popular on the TikTok platform under the user's account @_la_papeleria_where you can clearly see the girl cutting several Mexican bills of different denominations with scissors to do her homework.
with the music of kill him – Abel in the background, it is observed that the girl, who had several bills on a table, had already pasted the faces of some of the illustrious characters on her cardboard, among whom we find Frida Kahlo, Diego Rivera, José María Morelos and even Benito Juárez himself.
Before finishing the video, which is only 6 seconds long, it is observed how the hand of the person who is believed to be her mother, takes away the bills that the girl cut out so hard.
The surprising act of the little girl did not take long to become popular among users, who did not hesitate to react and make creative comments about the incredible action, assuring that it was the most expensive task in history.
Seeing bills from 20 to 500 Mexican pesos, people soon made funny comments such as "that task was very expensive", "it would have been better to give it to the teacher and spend with 100", "when you have money, you can give certain luxuries" and "with that the year is over".
So now you know, silence is golden, but when you have children at home, it is worth much more because they may be cutting the bills out of your wallet to do their homework.
Source: Okchicas