A motherboard for the price of a full-fledged gaming computer. Named the cost of Asus motherboards on the Intel Z690 chipset for Alder Lake processors (Core 12)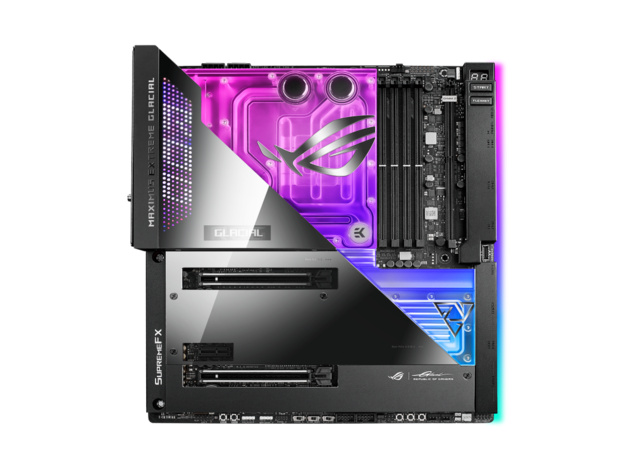 Intel officially unveiled 12th Gen Core (Alder Lake-S) processors this week. Sales will start on November 5, with the price of the CPU already announced. And now the source has shared the prices of Asus motherboards for the European market. The spread here is very large – almost 10 times!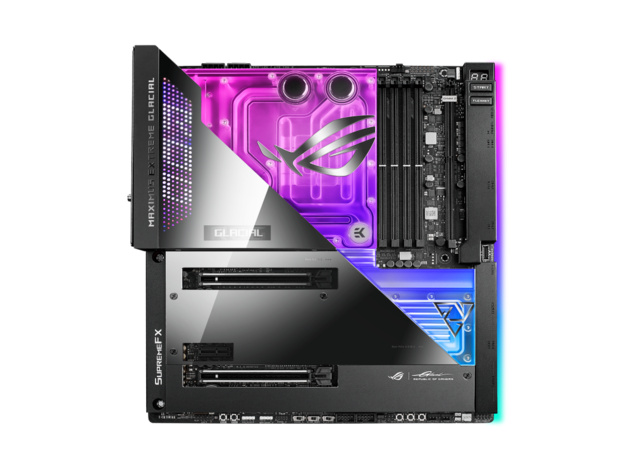 The cheapest Asus motherboard on the European market based on the Intel Z690 chipset is the Asus Prime Z690M-Plus D4 for € 218. It is presented in the Micro-ATX standard size, has one PCIe X16 slot and supports DDR4-5333 RAM (in overclocking mode). Asus has another board of the same size, the Z690-G Gaming WIFI. But it is already part of the ROG Strix line and is designed for DDR5-6000 RAM (overclocked). The cost of this model is 352 euros.
Asus also prepared one Mini-ITX motherboard – Z690-I Gaming WIFI (it is designed for DDR5 RAM) and two E-ATX motherboards. Actually, these are the most expensive models in the lineup: the ROG Maximus Z690 Extreme is priced at 1,095 euros, and the cost of the ROG Maximus Z690 Extreme Glacial is 1947 euros. Both of these models have a 24 + 1 phase power system, two PCIe x16 slots and support DDR5-6400 + RAM. The main difference between the ROG Maximus Z690 Extreme lies in the built-in liquid cooling system.
.