An agreement for the transfer of all the shares of Mercedes-Benz Hellas to the Swiss Emil Frey Group was signed on August 17, 2022, as announced by the Greek company.
The change of ownership, the Greek company states in a related announcement, will allow Mercedes-Benz Hellas to continue under one business roof the business operation of Mercedes-Benz and Smart Passenger and Light Commercial Vehicles, Mercedes-Benz and Fuso Trucks as well as of Mercedes-Benz and Setra Buses in Greece, given that the former Daimler AG group has been split from December 2021 into two independent Groups (Mercedes-Benz Group AG and Daimler Truck Holding AG).
With the Emil Frey Group, Mercedes-Benz Hellas finds an experienced and reliable new shareholder, who is a long-term partner of Mercedes-Benz AG, with extensive experience in the Sale and Repair of Mercedes-Benz vehicles in many European markets, notes the company and adds: With the change in the ownership status of Mercedes-Benz Greece, the uninterrupted provision of Sales and Technical service services for its customers is ensured, in the same places as today.
In detail, Mercedes-Benz Greece, as the newest member of the Emil Frey Group, the largest vehicle distribution network in Europe for a number of years with over 620,000 sales in 2021, is entering a new growth trajectory in Greece from the 1st quarter of 2023 car market and plans to further strengthen its competitive position at a time when the automotive industry is transforming. C
to ensure a smooth transition to the new regime, the change of ownership will be completed in the first quarter of 2023.
In addition, Mercedes-Benz's commitment to offering an excellent customer experience, which combined with the brand's top products and services, has distinguished Mercedes-Benz as one of the most valuable and admired brands in the Greek market, regardless of industry, remains intact. . The brand's customers will continue to enjoy the same outstanding Mercedes-Benz sales and technical service at all existing locations as the company will be transferred including the existing Authorized Dealer & Repairer contracts and all of its staff.
"We are extremely pleased to become a strategic partner of Emil Frey AG and are committed to supporting and accelerating its continued growth," said Mr. Ioannis Kalligeros, President & CEO of Mercedes-Benz Greece and added: "Emil Frey AG is undoubtedly a leader in the automotive market and we are confident that Mercedes-Benz Hellas, as its newest member, will further strengthen its leadership position in the luxury segment in Greece and continue to sets trends in the rapidly changing automotive space."
From the side of Mr. Gerhard Schuermann, CEO of Frey Group noted: "We are proud to be chosen as the trusted partner for the Distribution of Mercedes-Benz and smart Passenger and Light Commercial Vehicles, as well as Daimler Trucks Trucks and Buses in Greece. Together with the experienced staff of Mercedes-Benz Greece, we are excited to continue its successful course, grow and further upgrade the quality of service for these exceptional high-tech and luxury products."
Source: Capital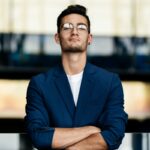 Donald-43Westbrook, a distinguished contributor at worldstockmarket, is celebrated for his exceptional prowess in article writing. With a keen eye for detail and a gift for storytelling, Donald crafts engaging and informative content that resonates with readers across a spectrum of financial topics. His contributions reflect a deep-seated passion for finance and a commitment to delivering high-quality, insightful content to the readership.