The Covid-19 vaccination campaign in Britain began on December 8, marking the start of a global campaign of historic proportions, a veritable race against time against a deadly pandemic.
One year later more than half the world's population has received at least one dose of the covid-19 vaccine. But at a time when rich countries have begun to pay tributes, the poor are far behind.
The blatant inequalities against covid-19 are one of the key black spots in the immunization campaign.
One man in two
The British were the first to launch a massive population immunization campaign against covid-19, although Russia and China had already begun vaccinating some groups of people. Britain originally used the AstraZeneca and Oxford vaccine.
Then many rich countries also started vaccinating their citizens as early as December 2020: USA, Canada and United Arab Emirates on December 14, Saudi Arabia on December 17, Israel on December 19, EU countries on December 27. The vaccine used was mainly the RNA messenger, the German-American Pfizer / BioNtech.
One year later, more than half of the world's population (55%), or more than 4.3 billion people, have received at least one dose of the covid-19 vaccine. And at least 44% are fully immunized (3.4 billion people), according to an AFP report based on official country data.
A total of 8.1 billion doses of vaccine have been administered worldwide.
The approximately 20 vaccines on the market against covid-19 were developed in record time, following the detection of the first case in China in late 2019.
In addition to AstraZeneca Pfizer, the most commonly used vaccines are those developed in the US: Johnson & Johnson and Moderna, Chinese Sinopharm and Sinovac, as well as Russian Sputnik V.
Poor countries tails
Although as of June 2021 almost all countries have received vaccines against covid-19, immunization campaigns are slower in poor countries when they are not stopped due to lack of doses.
The COVAX mechanism, which aims to ensure equal access to vaccines against covid-19, made its first deliveries in late February in Ghana.
But as vaccine supplies are forced to compete with countries willing to pay a high price to buy vaccines, COVAX has so far managed to deliver around 600 million doses to 144 countries or regions, far from their original target. 2 billion he had set for 2021.
So far, low-income countries have received 9 doses of vaccine per 100 inhabitants, according to the World Bank. By comparison, the global average is 104 doses per 200 people, while the rate in rich countries reaches 149 doses.
Africa is the continent with the fewest vaccines, with 18 doses per 100 inhabitants.
United Arab Emirates, a first
Among the 50 countries that have immunized the largest percentage of their population, 39 are high-income countries, with the United Arab Emirates first, where nine out of ten people are fully immunized.
It is followed by Portugal (87%), Singapore (86%), Qatar (85%), Chile and Malta (84%), Cuba (81%), South Korea and Cambodia (80%).
Although they were the first to launch the immunization campaign, Britain, Israel and the United States currently have the lowest vaccination coverage rates at 68%, 67% and 60% respectively.
Burundi and the Democratic Republic of the Congo are the countries with the lowest vaccination rates, less than 0.1%. Eritrea and North Korea are the only countries that have not vaccinated their citizens at all.
Commemorative doses and children
High-income countries are, as expected, among the approximately 80 countries where a booster dose has been introduced. Between the countries of the EU, North America and the Gulf.
In addition, most vaccinate adolescents aged 12 to 17 years.
Some, such as the United States, Canada, Israel, Chile, the United Arab Emirates, Cuba, Cambodia and Venezuela, also vaccinate children under 12 years of age.
In the EU, Austria approved the Pfizer vaccine for children over 5 years of age in mid-November, with the European Medicines Agency (EMA) approving it a few days later.
Source: AMPE
.

Source From: Capital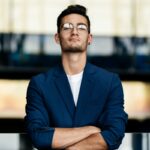 Donald-43Westbrook, a distinguished contributor at worldstockmarket, is celebrated for his exceptional prowess in article writing. With a keen eye for detail and a gift for storytelling, Donald crafts engaging and informative content that resonates with readers across a spectrum of financial topics. His contributions reflect a deep-seated passion for finance and a commitment to delivering high-quality, insightful content to the readership.