Opel in 2021 brought a crossover to Russia that looks more like good old hatchbacks. Remember those? A novelty of a very European look, with unusual proportions. Compact, with the most profitable use of space inside. And with a length of 4.2 meters, there is also a wheelbase not the smallest, which promises comfort on the track and spaciousness in the cabin.
Meet – Opel Crossland!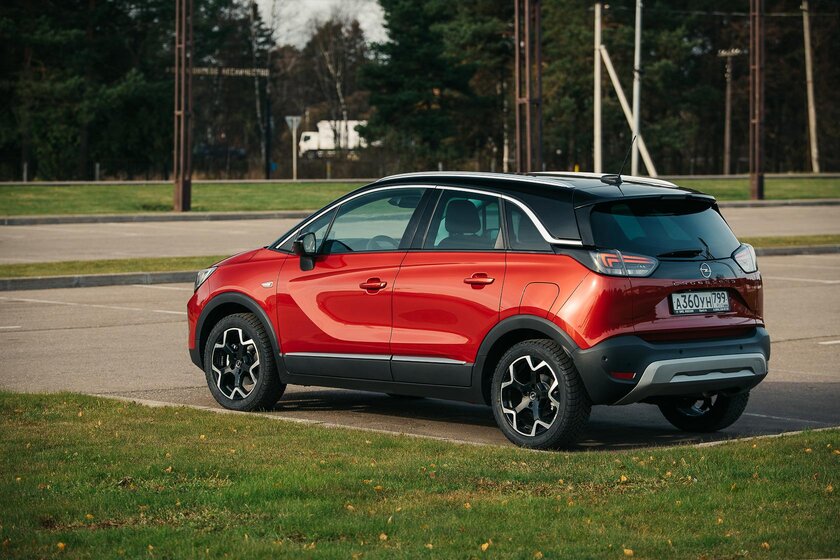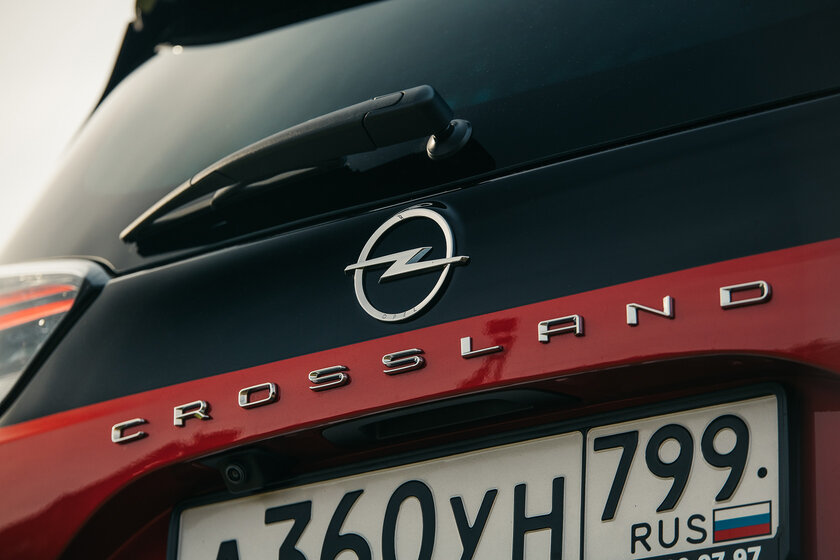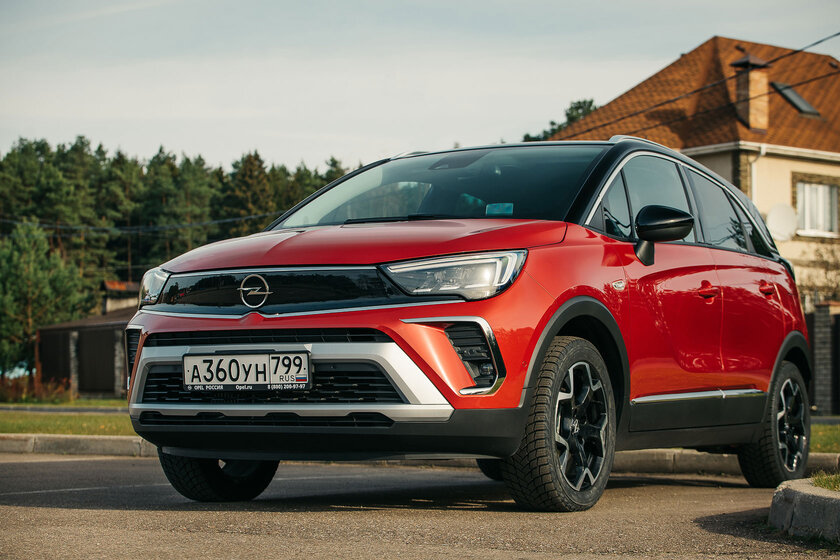 Specifications
Engine: in-line internal combustion engine, 3 cylinders, 1.2 liters, turbo, 95th gasoline.
Power: 110 hp s., 205 Nm.
Six-speed automatic Aisin.
Front-wheel drive.
Average fuel consumption during the test drive is 8.1 liters per 100 km.
I drove 810 km.
Interior
Practical but bland
In general, this characteristic could complete the description, but let me clarify. And I will start this time with impressions.
It is a little sad here, from the abundance of hard plastic, but at the same time everything is very convenient. And at the time of trips to the center of Moscow, there was a feeling that I was such a practical European, who bought a compact car (and not another large crossover), which is convenient to park, fits inside a lot and is well equipped with options. One thing is strange – the layout of the torpedo. You sit very close to the front end, but at the same time such a huge and unused surface under the glass is depressing in its non-functionality.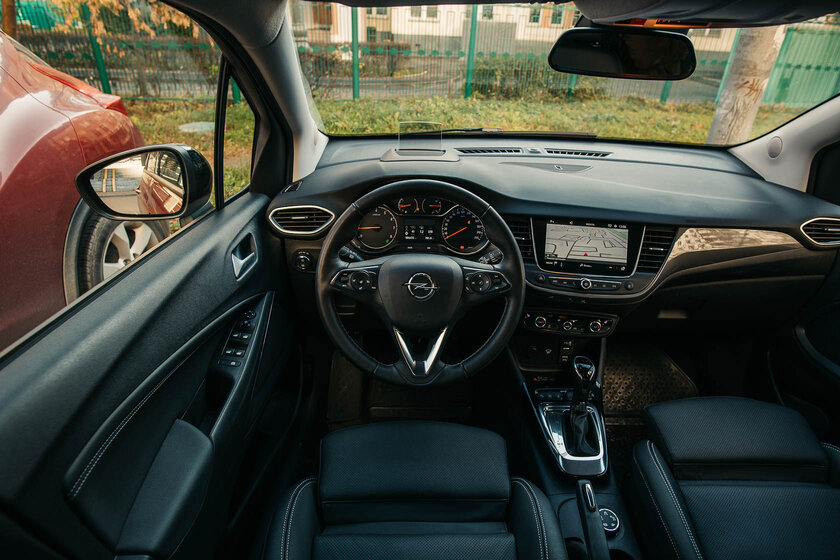 Since the car is relatively budgetary (by European standards, we have an inhuman price tag), there is an abundance of physical keys and a minimum of flirting with touch panels. Actually, in addition to the central multimedia display, everything is the same old fashioned way. Hooray! The main thing is that everything is easy to reach, logical and easy to use. Opel didn't think over anything unusual. Levers, buttons and knobs, everything is classic.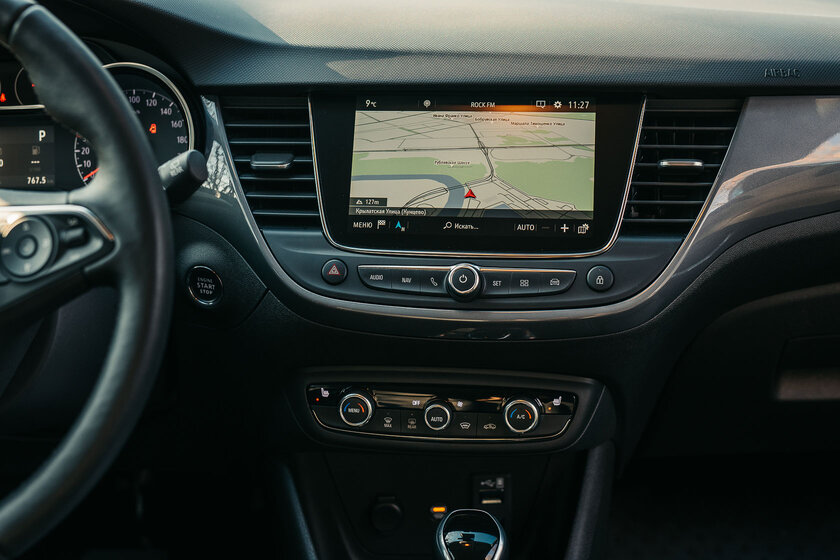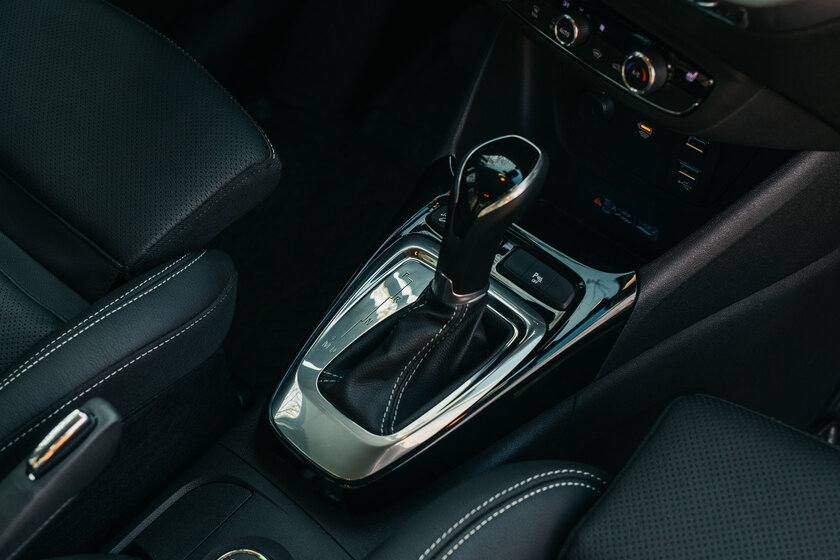 Amenities: wireless smartphone charging, OEM navigation, CarPlay and Android Auto support, armrest and deep pockets in door cards. And also auto windows on all windows. There is also a rear-view camera, and everything seems to be fine, but the image quality is very sad. It's even somehow offensive, as if it was made for show, and sometimes it's easier to use mirrors.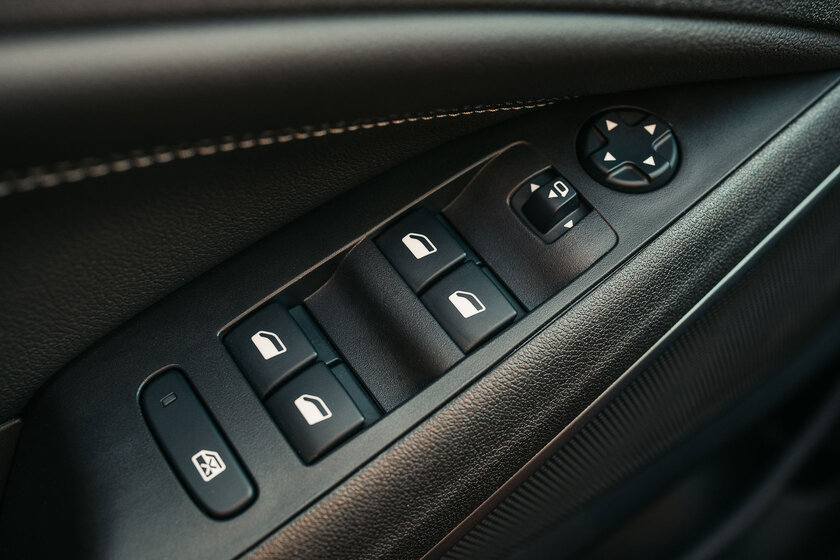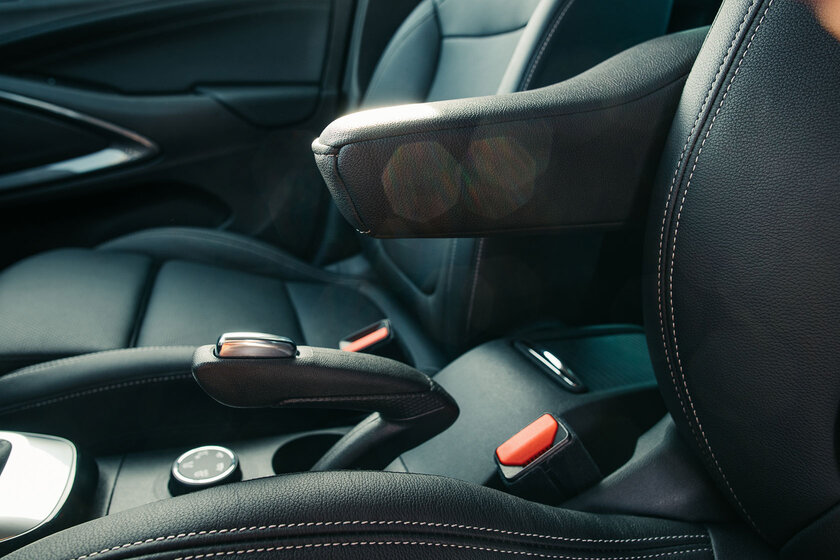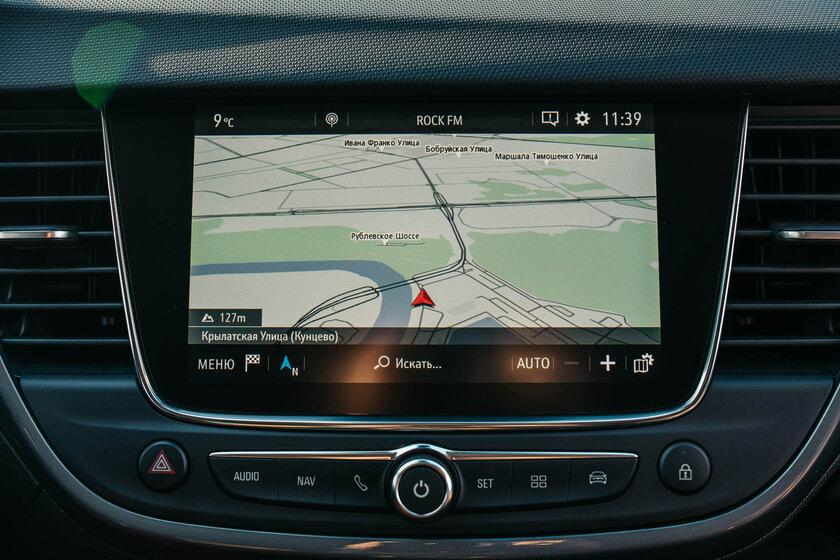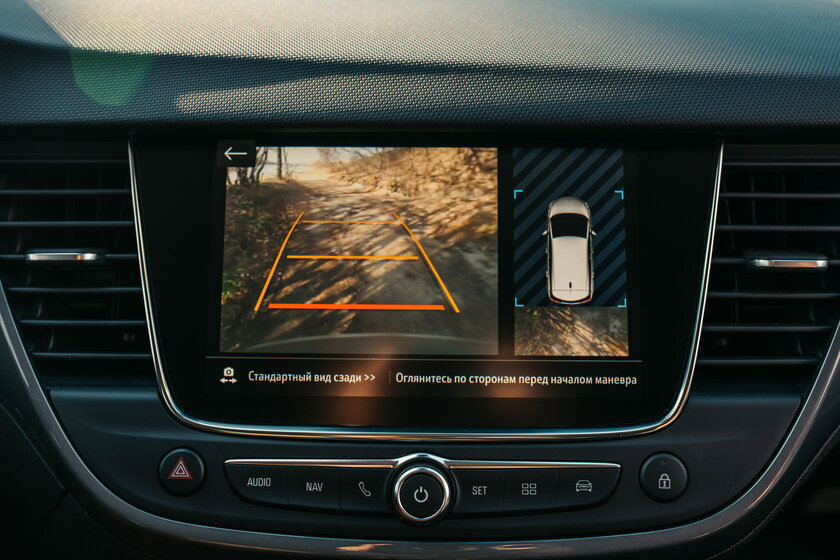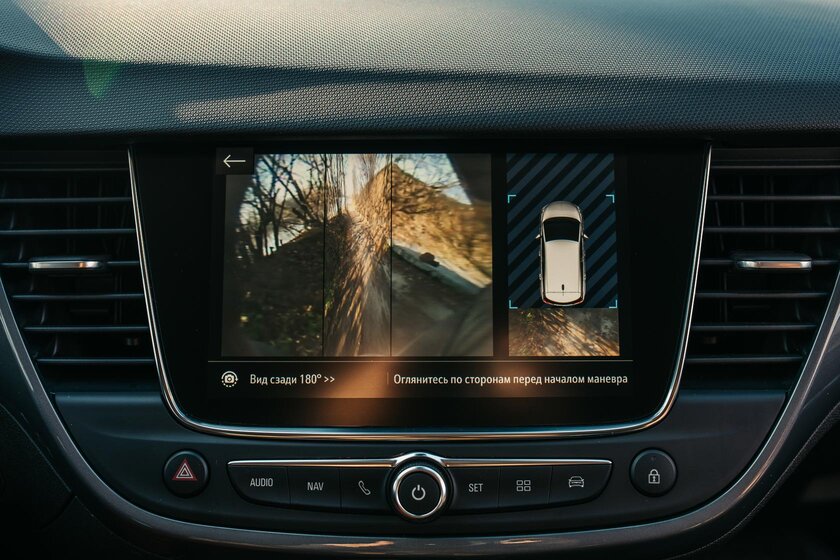 In the presence of cruise control, however, non-adaptive. And also a projection screen! Here it is definitely possible to cross it off the list of desired options. The pointer devices are visual and easy to read.
I also want to praise the steering wheel. It may not be the most interesting and visually memorable, but with excellent ergonomics. The rubberized joysticks for the volume and cruise speed settings are especially pleasant. For some, the buttons may be too small, but I had no difficulties.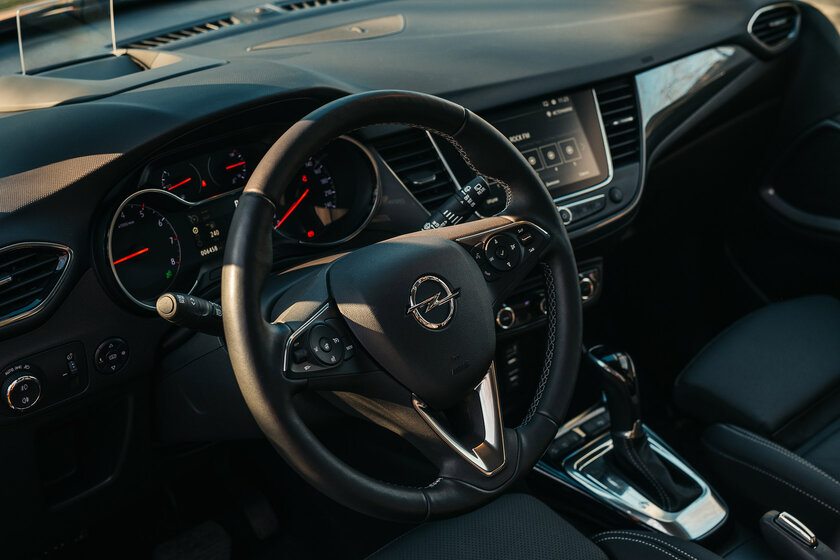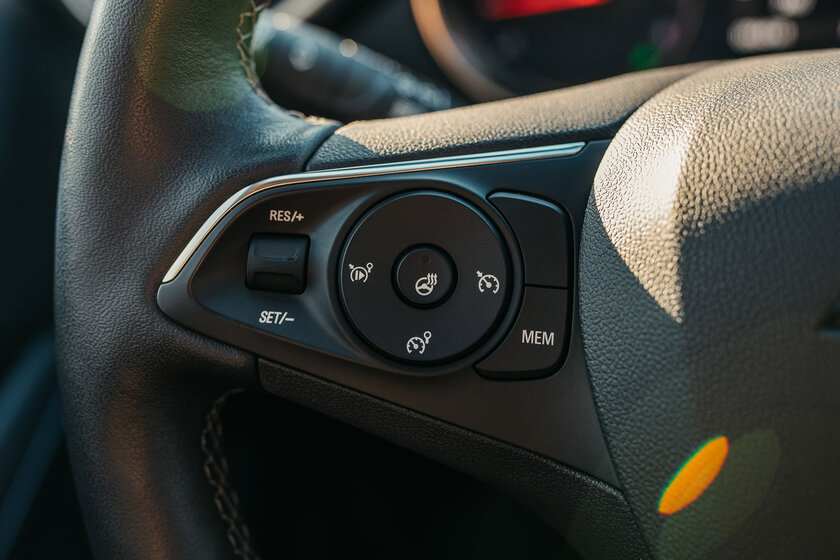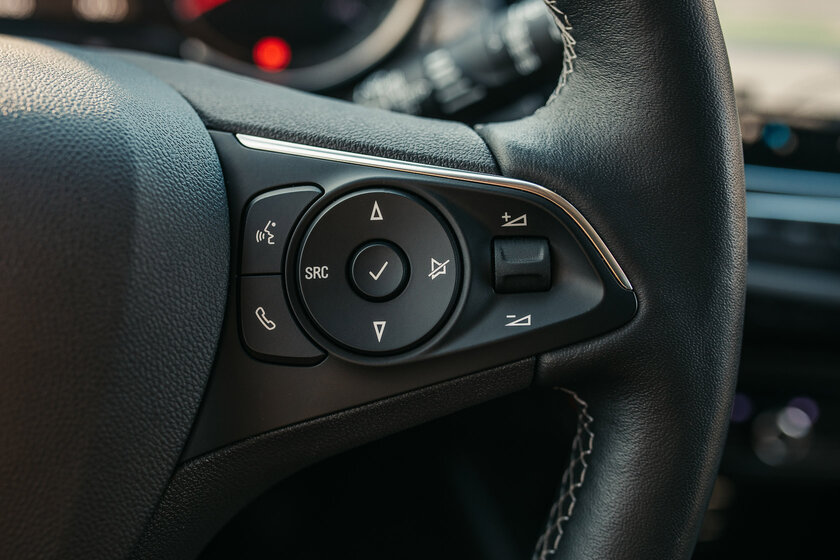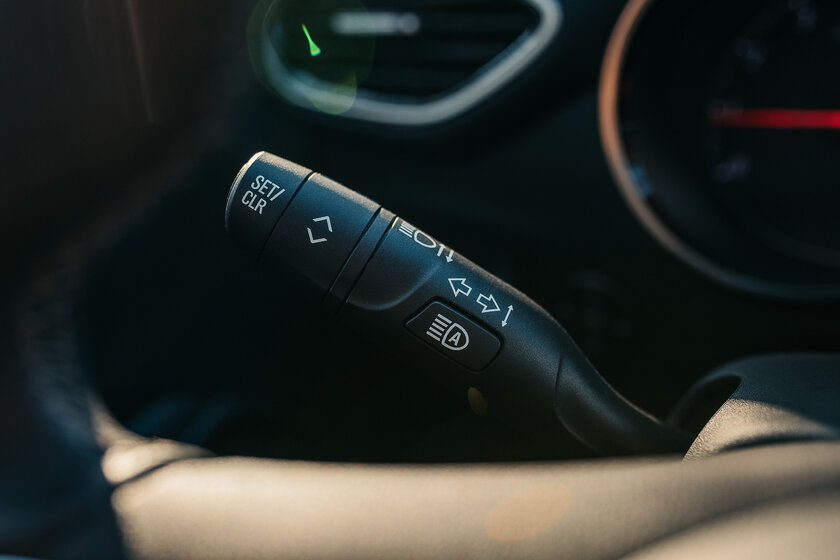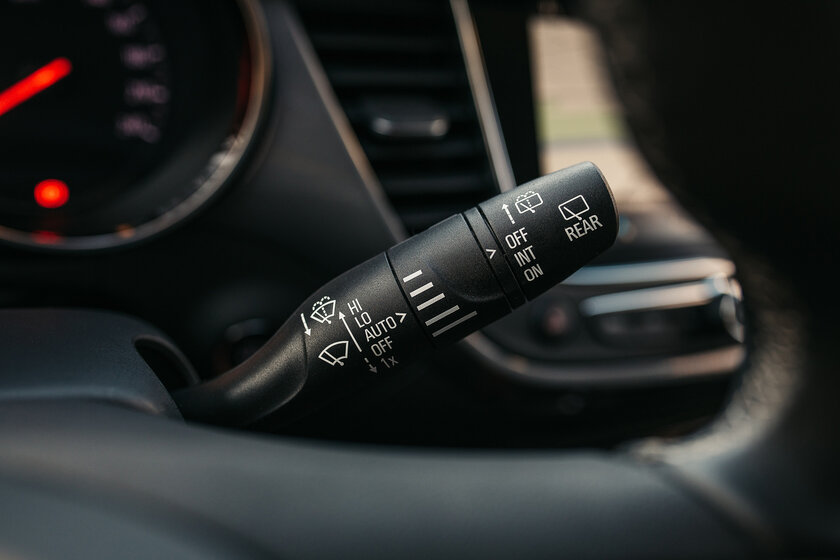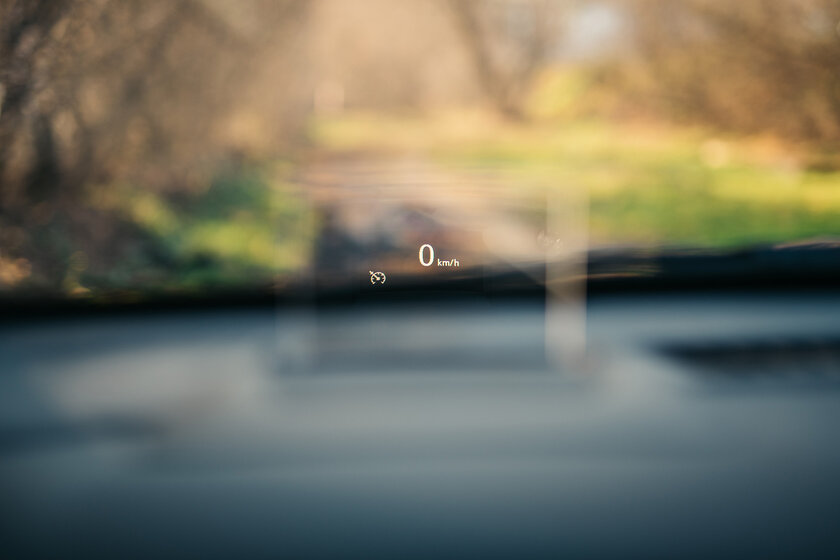 A little more about ergonomics. Seats with very wide settings for such a car, there is support for the legs and lumbar region. Likewise for the front passenger. But the second row got modest conveniences. Here the backrest is tilt-adjustable and there is a center armrest, but there are no cup holders. But behind the reclining central part, access to the trunk opens. The second row is also deprived of ventilation with USB connectors. There is only a cigarette lighter socket, so go ahead for accessories on the Internet.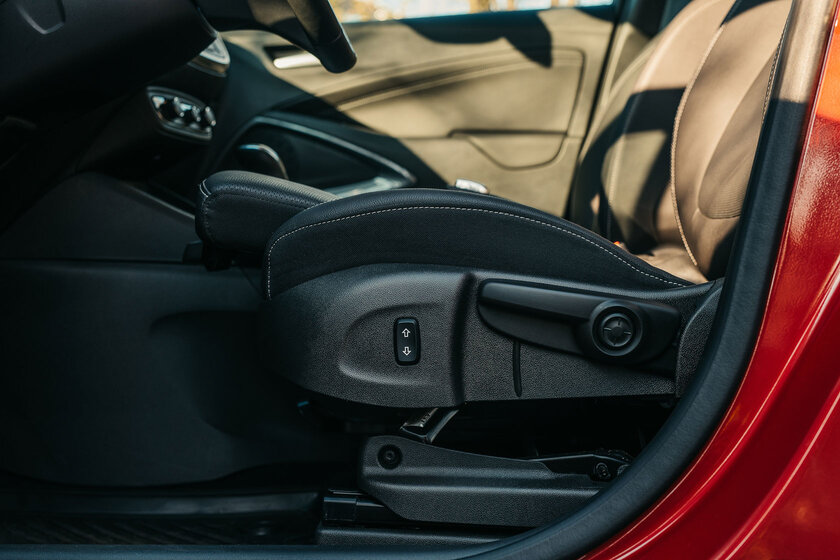 But in the second row, everything is in order with the space above the head, even a person 187 centimeters tall was able to feel comfortable. There is one more unusual thing – the second row sofa moves back and forth. So you can win space in the trunk, the volume from 410 liters will grow to 520. I would also like to note the second row of doors. They are surprisingly small, but they open at almost 90 degrees, so there are no problems with landing. But the pockets in the door cards are not very roomy.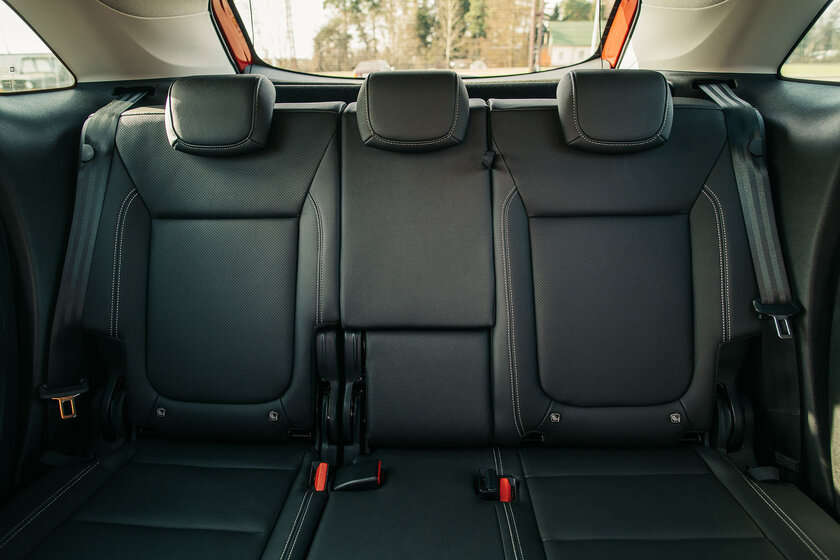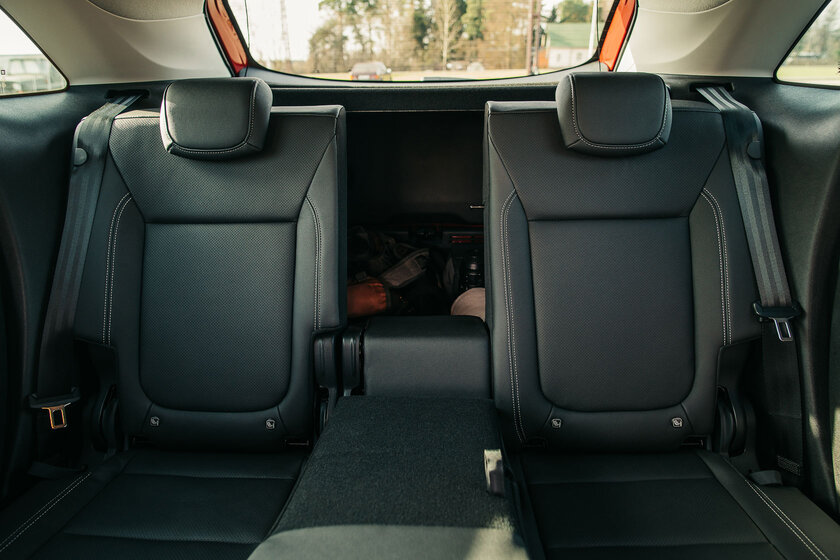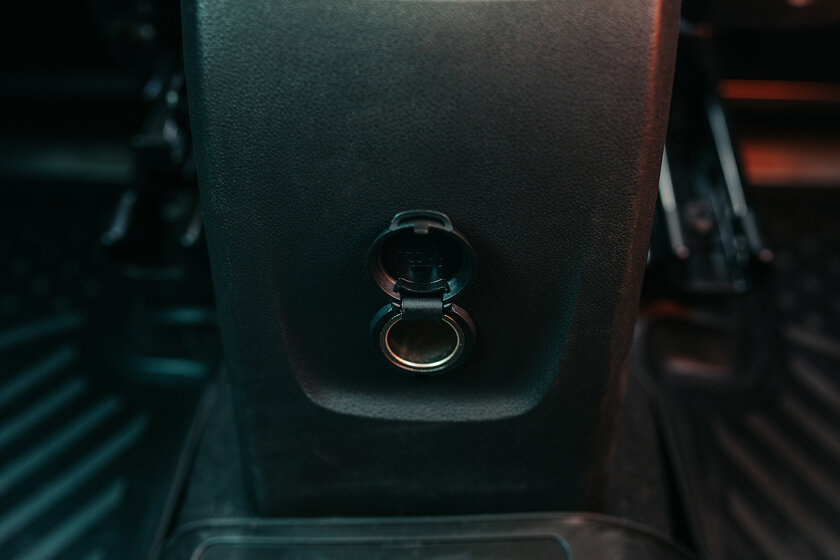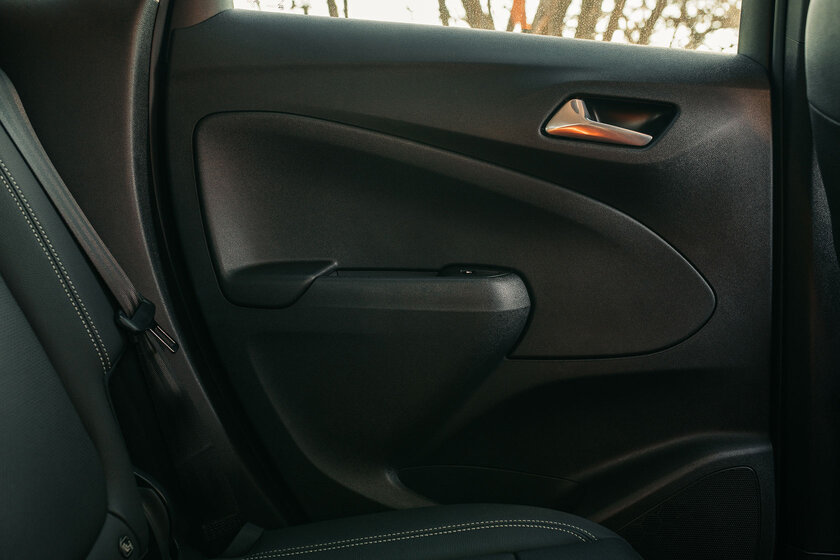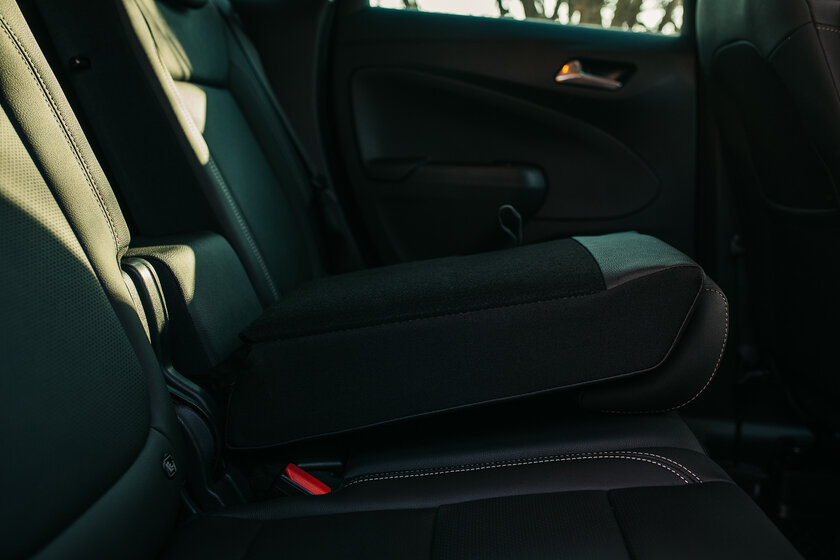 And you know, here Crossland is all like that, on the balance between cool and convenient chips, and as if saving on other points. But with all this, it is easy to comfortably accommodate in it and it is also comfortable to get to your destination.
And at that moment you probably already had mixed impressions … But you know what, he looks damn cool. Especially in this cheerful color combined with black elements. Pay attention to the absence of a false radiator grille next to the logo, it is deaf, and because of this decision, a couple of people asked if it was an electric car? Opel call it Vizor.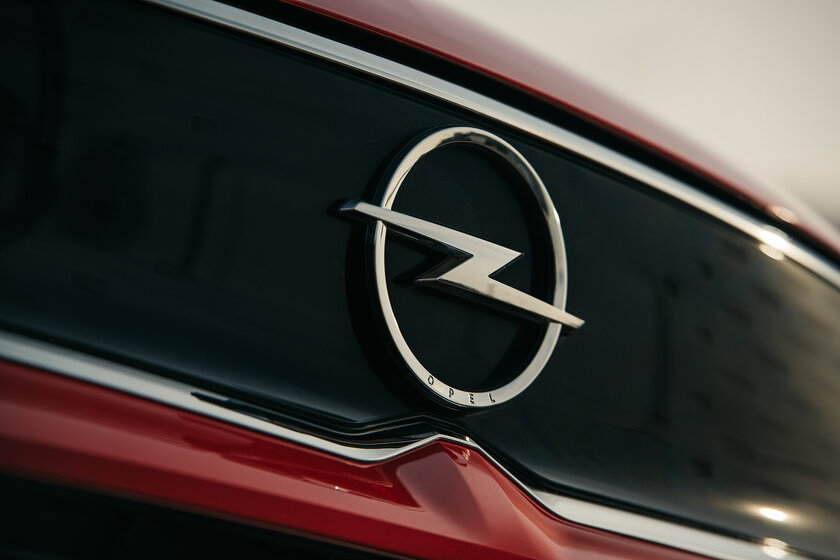 PS a panoramic roof is among the options. And at least a second cup holder is very lacking, especially since the car is positioned as a family one.
Let's hit the road
It won't disappoint on the road, but there are nuances
Once again, it is not difficult to get comfortable in Crossland. The absence of a high central tunnel (front-wheel drive car) adds a sense of spaciousness. And at the very first plant, the same nuance comes out – body vibration at low revs. Yes, there are three cylinders, albeit with a turbine, but there are times when the car seems to be on the verge of stalling. But at the same time he reacts to the gas pedal very, very willingly. What is this, an attempt to fall into the emission standards?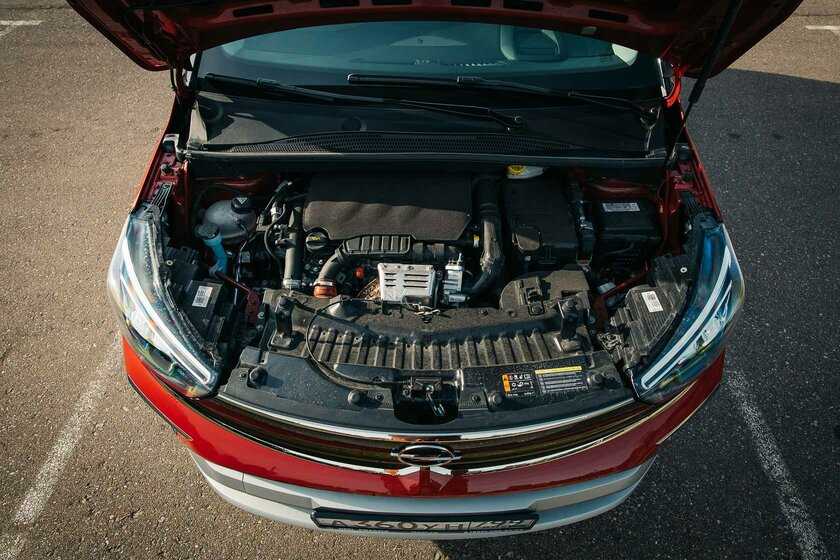 On Crossland I didn't have a chance to get out on a long trip, but the scenario of using it as a city car and "going to the dacha" was fully worked out. I am reporting.
It's good in the city. Decent sounding speakers, high seating position and a motor that copes well with the urban rhythm. Separately, I note the moderately roomy trunk.
The Ultimate version has a cool double floor feature, when all sorts of technical things (a motorist's kit, a washer) can be laid under the second floor, and the main volume of the trunk can be used according to your needs. Here, by the way, 410 liters of volume and another 100 liters will be added if you move the second row. Needless to say, the second row folds up here, which will give 1,300 liters of luggage volume. By the way, there are niches in the sidewalls of the trunk, tools for changing wheels.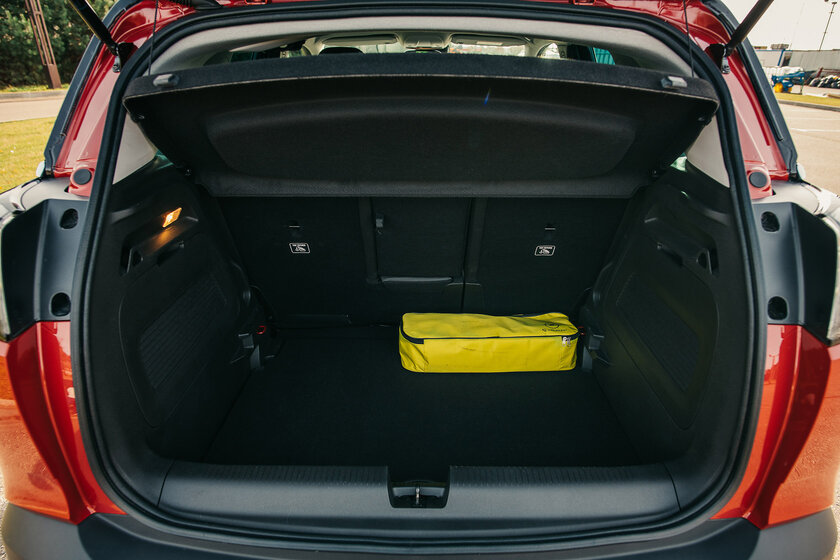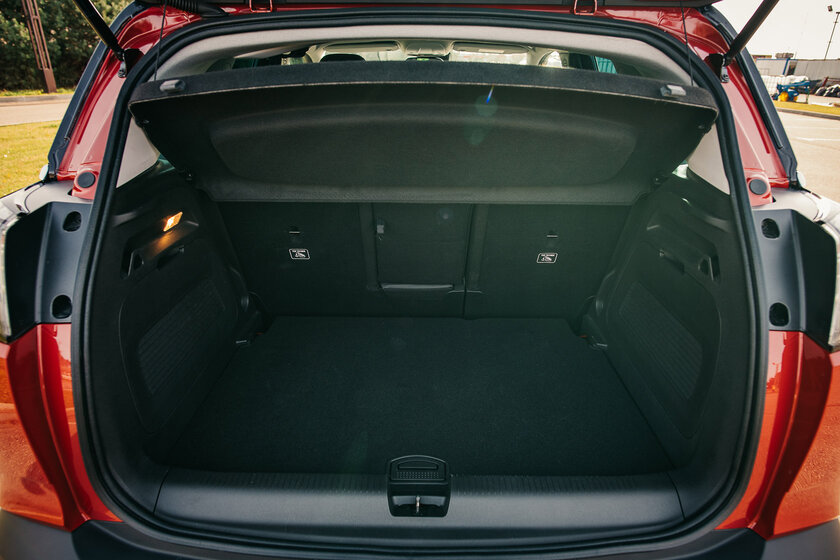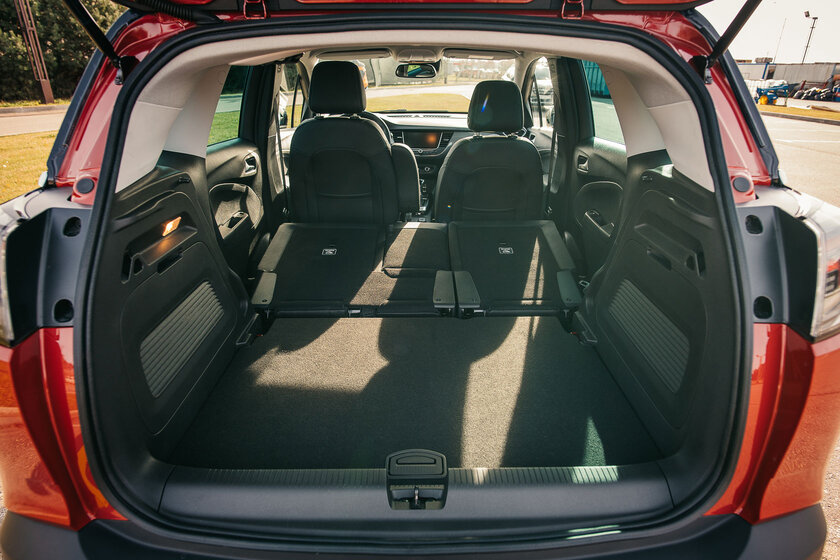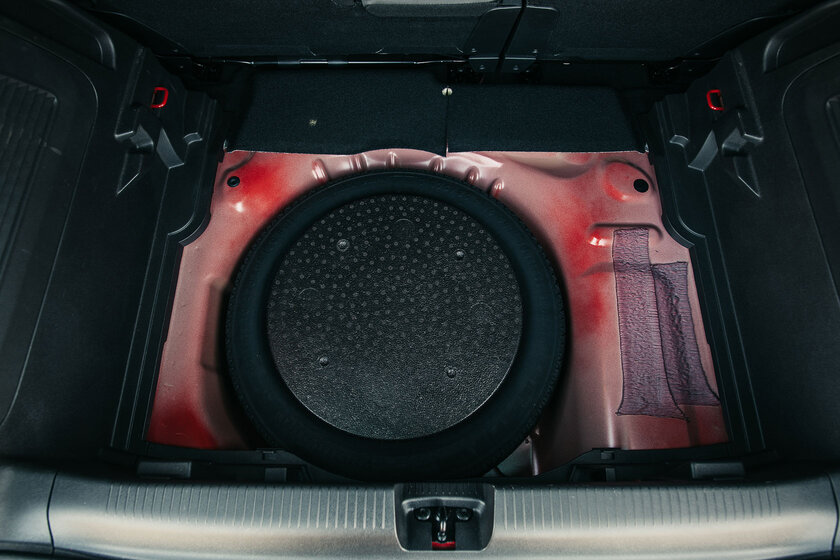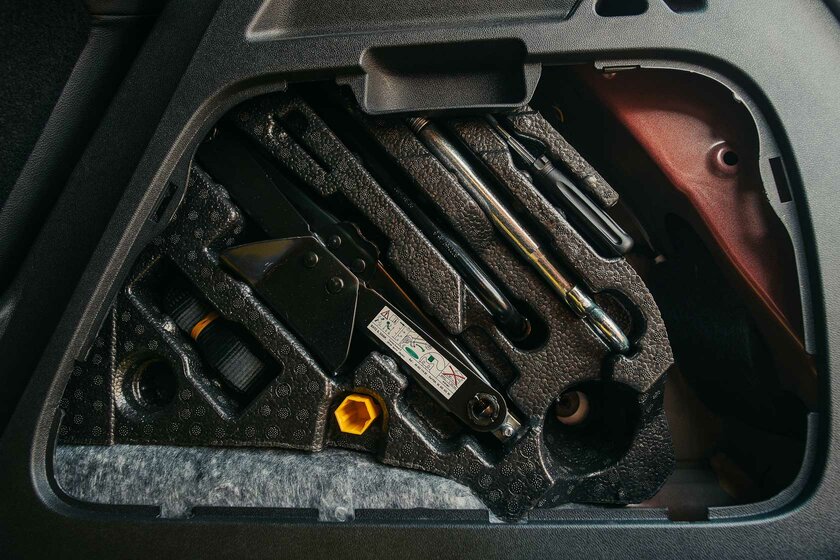 Why am I so active here about volumes, but about the interior decoration? So Opel Crossland is really one hundred percent falling into the category of "practical urban family car". With a length of 4.2 meters, it has a lot of usable space.
I'll chew a little more. For a very wide front pillar without a small window in the bend, due to which visibility suffers a little. And also a harsh suspension for our roads. If you want to smoothly pass speed bumps, you have to slow down hard. And not the best asphalt of our roads will feel good in the cabin.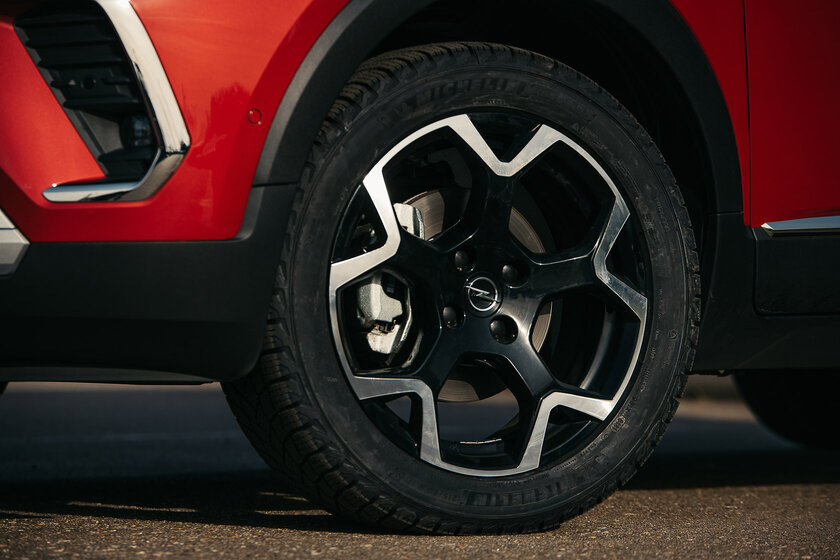 I will add that if you press the gas pedal harder at the start, then even the wheels of the car slipped a couple of times. But on the track, she already lacks power, overtaking will have to be more precisely verified. Although the turbine saves here, with a certain delay, it will give the necessary boost to acceleration. In general, the behavior takes getting used to.
About the steering wheel. At city speeds, it is very empty and light, but on the highway, at speeds above 90, it becomes heavier. In general, surprisingly, Crossland feels confident on the track. Yes, he will not be so willing to pick up speed, but even with passengers and things you do not feel prejudiced. Thank you turbine?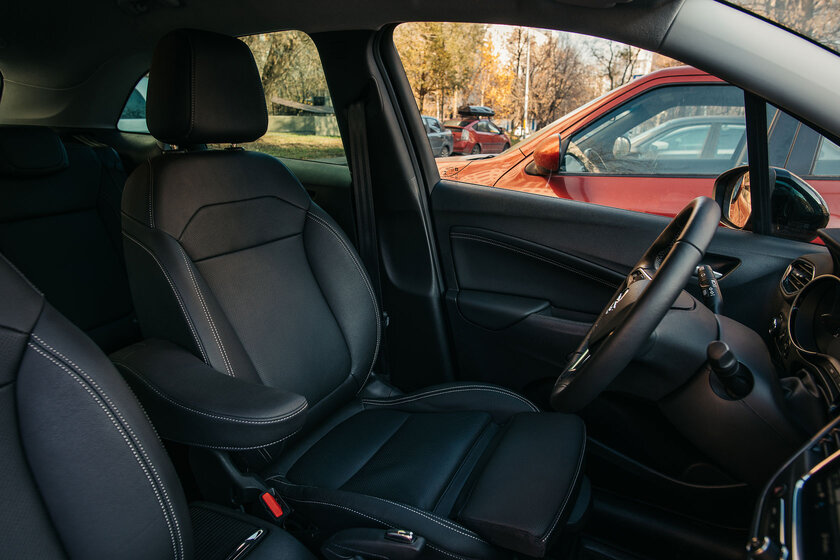 Review
Looks great, but little things spoil the impression
And here it is interesting: for this cute and atypical machine for our market, it is a little offensive. Yes, the materials are not super premium, but practical. There is a lot of space, but it is not used to the maximum. You can, of course, increase the practicality with all sorts of gizmos from the Internet, but I appreciate the car as it is.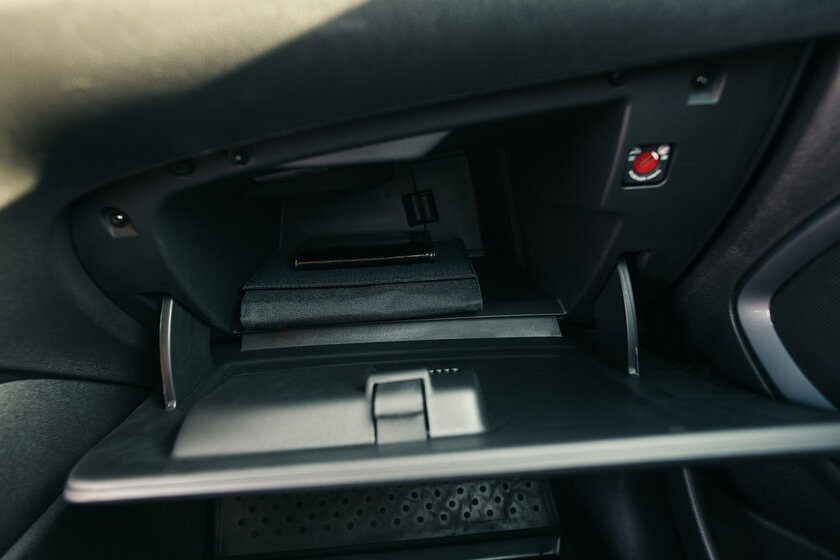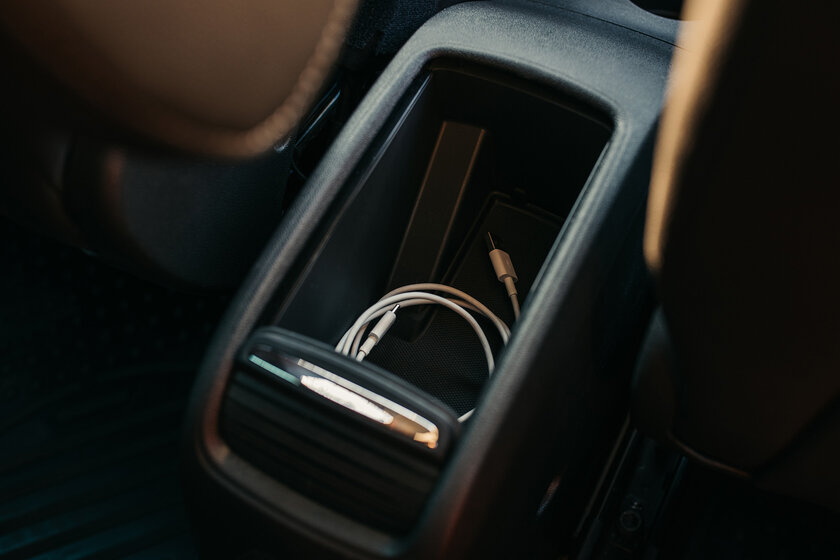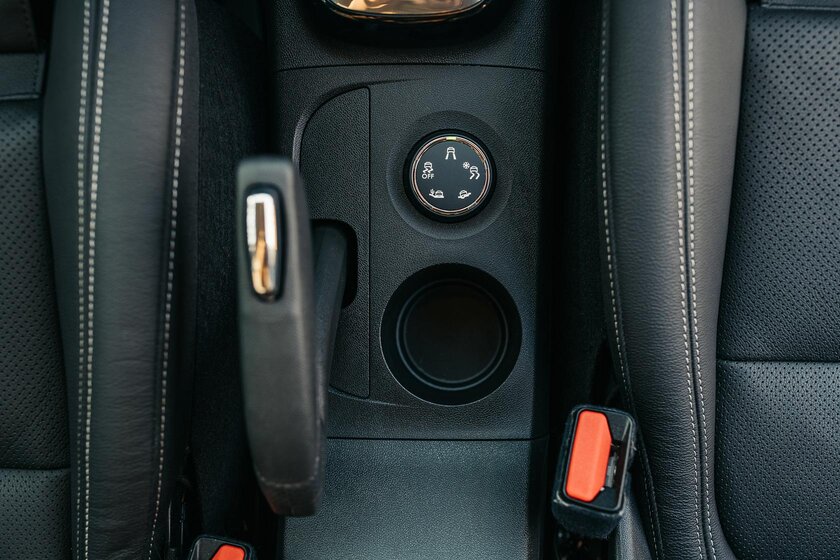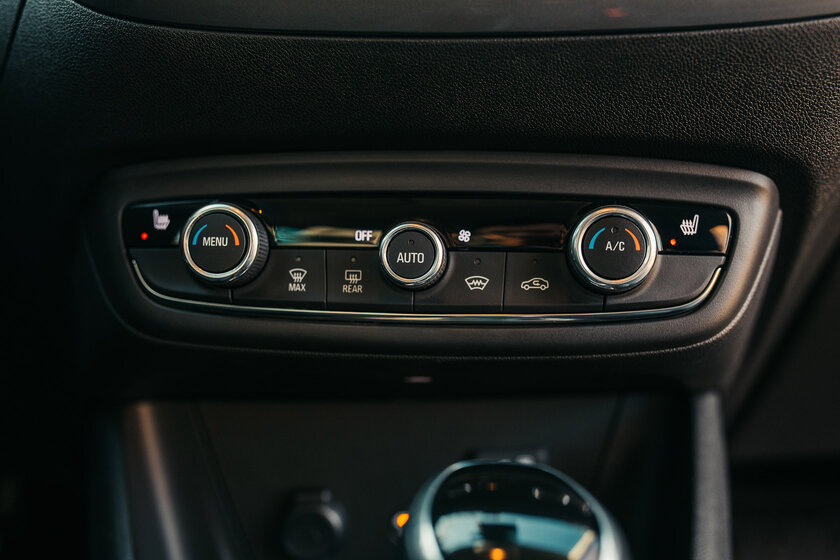 In fact, Crossland is not presented today. In fact, this is a strong visual restyling of the model that appeared in Europe back in 2017. And the interior has not changed much since then.
The question remains, who might be interested in it? First, the townspeople. Those who have the main route within the cities. Here its compactness and useful volume inside will come in handy. Secondly, for those who prefer completely imported cars. Yes, Crossland does not have localization of production in Russia, and its competitors, in fact, are Suzuki Vitara and Peugeot 2008 (from the same Stellantis family).
I would like to wish good luck to this machine in our market. It is, at least, uncommon. Looking forward to the second generation in the future?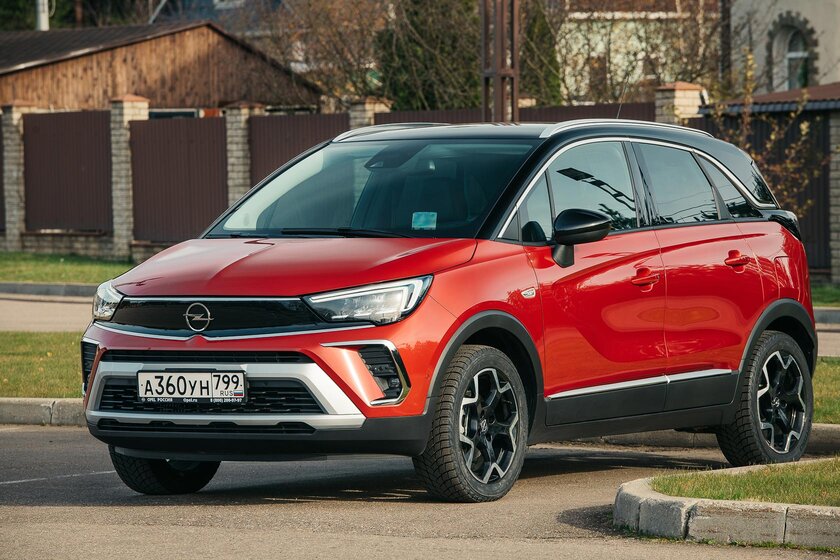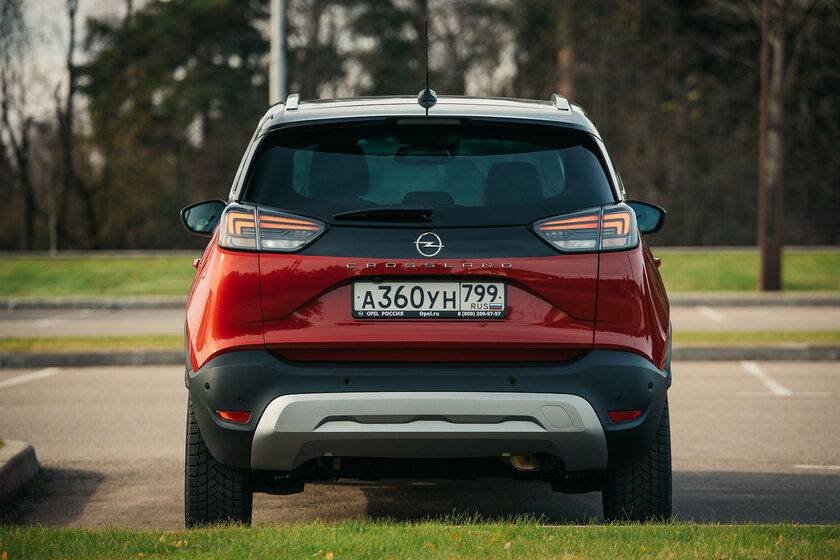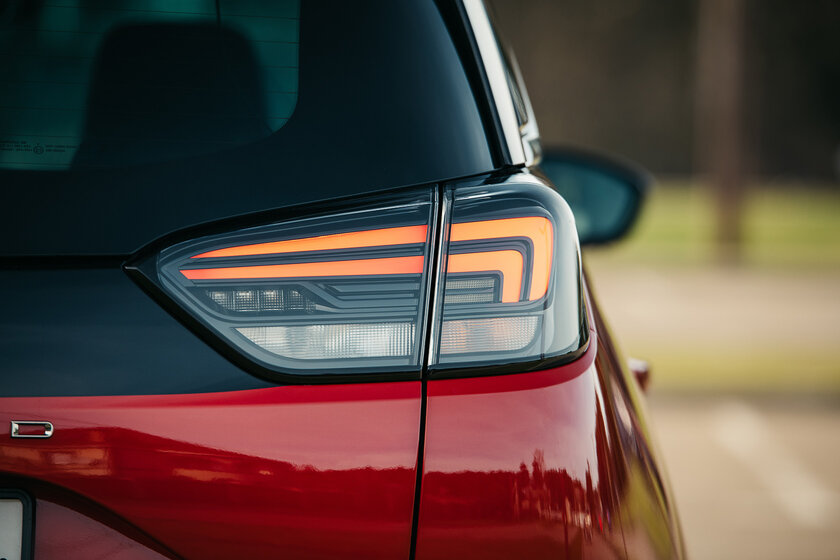 Pros:
looks great;
decent volume inside with its size;
in general, it has everything you need for a comfortable ride (multimedia, a set of basic assistants, interfaces for connecting gadgets).
Minuses:
not the most practical use of interior space.
May not like:
consumption, if you actively press the gas pedal;
features of the behavior of a small motor.