A user of the DeversiFi service made a transaction in USDT stablecoins in the amount of $ 100,000, while the commission was $ 23.7 million. Later, the miner who processed the transaction returned $ 22.1 million.
DeversiFi decentralized exchange "provides access to decentralized finance protocols without transaction fees." The project split from Bitfinex in 2019, but remains closely associated with the exchange. So, transaction fees are paid from one of the main wallets of the exchange. Therefore, a transaction with a commission of 7,626 ETH was successfully created and processed.
"A user made a hardware wallet deposit through the main DeversiFi user interface and the commission was charged incorrectly. The DeversiFi team is currently investigating the incident. The funds of the clients of the project are safe – this is an internal incident and the DeversiFi activity is not affected, "the project representatives said.
The transaction was processed by an unknown miner who is one of the ten most active miners on the Ethereum network. Later, he returned most of the funds received as a commission, transferring 7,385 ETH ($ 22.1 million) to the Bitfinex wallet. DeversiFi representatives thanked miner for a refund and promised to provide a detailed analysis of the situation later.
In mid-September, Infura introduced a developer tool to prevent overpayment of Ethereum transaction fees during network congestion.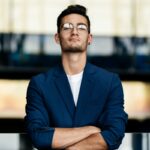 Donald-43Westbrook, a distinguished contributor at worldstockmarket, is celebrated for his exceptional prowess in article writing. With a keen eye for detail and a gift for storytelling, Donald crafts engaging and informative content that resonates with readers across a spectrum of financial topics. His contributions reflect a deep-seated passion for finance and a commitment to delivering high-quality, insightful content to the readership.