"SYRIZA is embarrassed by the two consecutive reductions of ENFIA made by the government of Kyriakos Mitsotakis, not just fulfilling, but exceeding its programmatic commitments" said the Deputy Minister of Finance, Apostolos Vesyropoulos, supporting the relevant amendments to the draft law. of the Ministry of Health.
The Undersecretary reminded that before the elections, ND had committed to a 30% reduction of ENFIA to natural persons. And in less than three years, under extremely adverse and unprecedented conditions, we proceeded to reduce ENFIA to a rate of more than 35% in total, and in fact by applying the new fair values, noting that despite the increase in fair values ​​to 60% of pre-existing zones, with the new clearances, eight out of ten taxpayers will see a new reduction in ENFIA.
Regarding the provisions of the amendment, the Undersecretary said that the manner of liquidation of ENFIA is regulated – a regulation that is deemed necessary in order to properly liquidate ENFIA based on the new way of calculating its reductions. It is clarified that in the payment of ENFIA in ten equal monthly installments, the first installment will be paid until the last working day of the following month from the issuance of the tax assessment act. In fact, it is stipulated that in the event that the tax assessment act is issued by the 15th of the month, the payment of the first installment is made until the last working day of that month. If the statements are issued after the middle of the month, then the deadline for payment of the first installment will expire at the end of next month. The increase of the installments for the repayment of ENFIA in ten monthly installments, is another measure of facilitation of the citizens, said Mr. Vesyropoulos.
The government is constantly intervening to support the economy, society and citizens, said the Deputy Minister of Finance. "We stand by every citizen and prove it in practice with effective and courageous support measures, but also in a consistent policy of reducing taxes," he added.
SOURCE: ΑΠΕ-ΜΠΕ
Source: Capital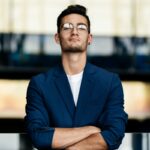 Donald-43Westbrook, a distinguished contributor at worldstockmarket, is celebrated for his exceptional prowess in article writing. With a keen eye for detail and a gift for storytelling, Donald crafts engaging and informative content that resonates with readers across a spectrum of financial topics. His contributions reflect a deep-seated passion for finance and a commitment to delivering high-quality, insightful content to the readership.