Older people often give us the best life lessons. And that is not the exception for Don Anselmo Simón Pérez, 86, who won a professional cycling competition using the bicycle with which he distributes bread on a daily basis.
What is surprising about this story is that the grandfather in question was not even officially registered. However, he joined the competitors and was the first to reach the goal. The jury evaluated the situation, spoke with some participants and it was agreed that the man should go up to the podium and collect the gold medal that he had won with so many years of (involuntary) practice.
The events occurred in the municipality of Tezontepec de Aldama, Hidalgo, in Mexico, where every year a cycling competition called the Xicuco Mountain Biking Challenge is organized, for which pedal professionals prepare for months and use special bicycles.
But this year everything changed, because the 86-year-old Don Anselmo Simón Pérez added to the competition, who broke with his routine to sell bread on his bicycle and joined the competition, giving his best and passing more than one competitor.
The organizers were shocked by what they saw and it was then that they realized that Don Anselmo was not officially registered, because he did not wear sports clothing and did not have a suitable bicycle, but he did have a lot of training and enthusiasm. For this reason they let him continue until he reached the goal.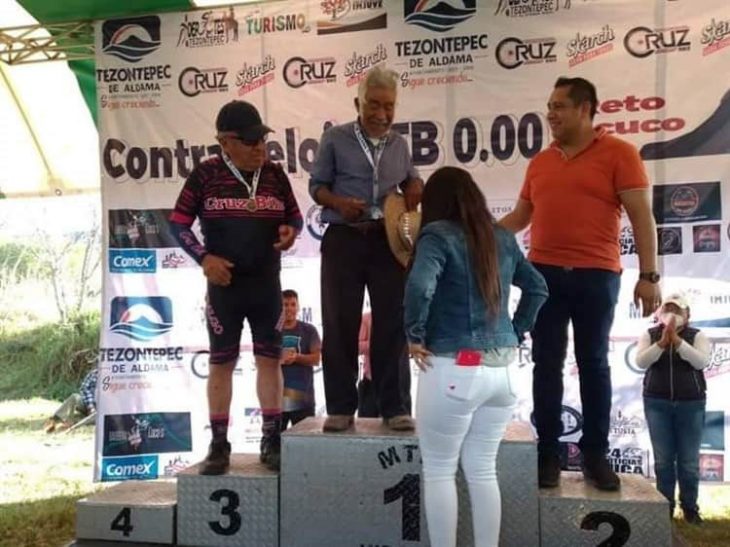 Don Anselmo came first and the organizers had to talk to the competitors to allow him to win the gold medal. After a few minutes of dialogue, everyone agreed. The grandfather went up to the podium and they placed the medal he deserved so much.
It is worth recognizing, because we realize that age has no limits and in cycling, neither.
His story is an example to follow for many and, incidentally, it proves that everything is possible as long as we do things from the heart and believe in ourselves.

I am Derek Black, an author of World Stock Market. I have a degree in creative writing and journalism from the University of Central Florida. I have a passion for writing and informing the public. I strive to be accurate and fair in my reporting, and to provide a voice for those who may not otherwise be heard.