- Article Top Advertisement -
At BBB 23, Gabriel and Bruna Griphao have drawn attention because of an unhealthy relationship. At first, fans of the program complained about the fact that, with the approach, Bruna Griphao ended up getting lost in the game.
The actress moved away from her friend Larissa Santos, from whom she became inseparable from day one, and gave priority to the model. Last Friday (20), even though she was the leader alongside Bruna, Larissa slept on the bedroom floor because her friend took Gabriel to sleep in bed.
- Article Inline Advertisement 1-
There were also dialogues that were problematized by viewers. At one point, the actress said she was "the man in the relationship" and the model said: "But now, you're going to get elbowed in the mouth."
In last Sunday's edition (22), presenter Tadeu Schmidt mentioned this dialogue in front of the participants and warned the brothers about the direction that the relationship is taking:
"Do you realize that something is wrong? I'm here to issue a warning before it's too late. Who is involved in a relationship [tóxico] maybe you don't even notice it, you think it's normal. But those who 'are' outside can see when the limits are about to be seriously exceeded, "she declared.
According to psychologist Ricardo Milito, specialist in Cognitive Behavioral Therapy and Scientific Director of Instituto Bem do Estar, it is common that, when entering a relationship, the person ends up prioritizing this new bond to the detriment of friendships.
"However, distancing from friends can indicate an abusive relationship. Some people change their behavior and stop having contact with friends, because they fear creating conflicts, frustrating or losing their partners", he explains.
According to Milito, the partner must always respect friendship and involvement with other groups. "It's also important to invest time in friendships and not just in love relationships," he says.
CHARACTERISTICS OF TOXIC RELATIONSHIPS
According to the psychologist, these are some characteristics that you should pay attention to in your relationship:
Controlling and jealous partners;
Threats;
Criticism disguised as praise;
Violence (verbal, psychological, sexual, patrimonial, moral or physical);
Anxiety;
Insecurity;
Fear;
Low self esteem.
HOW TO APPROACH SOMEONE IN A TOXIC RELATIONSHIP
If you know someone who is going through this, psychologist Ricardo Milito advises asking how they are feeling and saying that they can trust you to share their difficulties.
Afterwards, they can talk about what a toxic relationship is, bringing up some of the characteristics mentioned here.
From there, you can ask the person if they think they are living in a toxic relationship and share your impressions in a kind and welcoming way.
Suggest that the person seek the help of a psychologist to know how to deal with the situation.
THE FIRST SIGNS
Anyone can get involved in an abusive relationship, especially since the signs can be difficult to identify in the beginning of the relationship, when the abuser's behavior is still subtle.
Milito advises to talk and evaluate the partner's opinion on some issues.
For example:
What does he think about you hanging out with friends without him?
What reasons frustrate you easily in a relationship?
REPORT IT
Tadeu Schmidt's interference in the BBB 23 house was a good example of how to intervene in an unhealthy relationship.
Participants are in confinement and cannot have information from the outside, but, when talking briefly about Bruna and Gabriel's relationship, the presenter made an exception that is being praised and that may prevent something more serious from happening in the future.
"It is very important that we denounce violence against women. That saying 'in a fight between husband and wife, don't get involved' is totally wrong, because a woman's life is at risk and she may not be able to get out of that situation without her help".
According to article 5 of the Maria da Penha Law, "domestic and family violence against women is defined as any action or omission based on gender that causes death, injury, physical, sexual or psychological suffering and moral or property damage".
To report it, you can call 180 (Women's Service Center), 190 (Military Police) or 197 (report hotline).
Source: CNN Brasil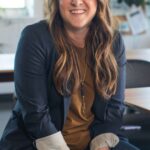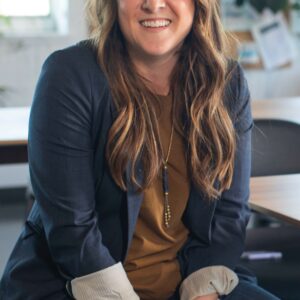 I'm Susan Karen, a professional writer and editor at World Stock Market. I specialize in Entertainment news, writing stories that keep readers informed on all the latest developments in the industry. With over five years of experience in creating engaging content and copywriting for various media outlets, I have grown to become an invaluable asset to any team.
- Article Bottom Advertisement -