An accident involving a truck carrying ammonia left people dead and forced people to evacuate their homes in Effingham County, Illinois, in the United States.
Parts of the small town of Teutopolis were evacuated "due to the ammonia leak cloud" that formed after the crash Friday night on U.S. Highway 40, Illinois State Police said.
See: 21-year-old driver drives car up a tow ramp, flies and overturns in the USA
Emergency crews were still on site and working to contain the leak Saturday morning, State Police Chief of Public Information Melaney Arnold said in an email.
Just before 5 p.m., a separate crash occurred on Interstate 70 east of Effingham, which caused traffic to be rerouted onto U.S. 40.
At approximately 9:25 p.m., ISP was notified of an accident on the highway "involving multiple vehicles, including a truck that was leaking anhydrous ammonia," police said.
Effingham County Sheriff Paul Kuhns described the scene as large and complicated.
At least five people were airlifted to local hospitals, Teutopolis Fire Chief Tim McMahon said.
Crews worked through the night to repair part of the truck's rupture — which slowed the leak but did not stop it completely, according to McMahon.
Those within an estimated one-mile radius of the crash, including parts of northeast Teutópolis, were evacuated, police said.
Evacuation orders continued into Saturday morning and a shelter was set up for those affected.
There is no timeline for when residents can return home, Kuhns told reporters Saturday morning.
Anhydrous ammonia "is essentially pure ammonia (more than 99 percent)," according to the Occupational Safety and Health Administration.
"'Anhydrous' is a Greek word meaning 'without water'; therefore, anhydrous ammonia would be ammonia without water", he added.
Ammonia used in homes is a solution diluted in water that contains 5 to 10 percent ammonia, according to OSHA.
Ammonia at high levels can irritate and burn the skin, mouth, throat, lungs and eyes, according to the Centers for Disease Control and Prevention (CDC).
Very high levels can also damage the lungs or cause death.
Symptoms of exposure to anhydrous ammonia include difficulty breathing; eye, nose or throat irritation; and burns or blisters.
Ammonia can enter the airways and stick to mucus and damp surfaces, Kuhns said. "It caused terribly dangerous atmospheric conditions," he said of the leak.
Effingham County has an estimated population of about 34,000, according to the U.S. Census Bureau, and is located about two hours south of Illinois' capital, Springfield.
Source: CNN Brasil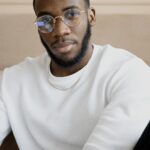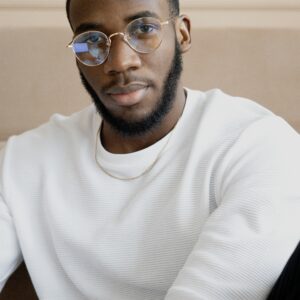 Bruce Belcher is a seasoned author with over 5 years of experience in world news. He writes for online news websites and provides in-depth analysis on the world stock market. Bruce is known for his insightful perspectives and commitment to keeping the public informed.