According to the results of the second quarter of 2021, Xiaomi is the market leader for smart bracelets and watches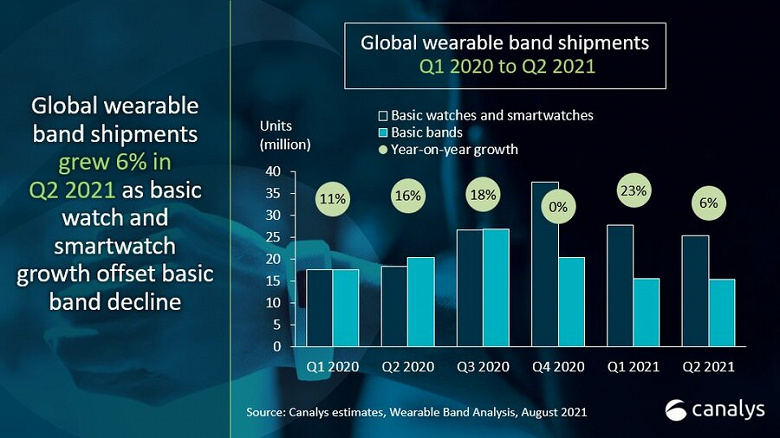 The global wrist-based electronics market grew 5.6% year-on-year in the second quarter to 40.9 million units. At the same time, the supply of entry-level bracelets continued to decline. In the second quarter, they were shipped 15.5 million units, which is 23.8% less in annual terms. The decrease in the supply of bracelets is offset by the increase in the supply of watches. Smartwatch shipments reached 25.4 million, an increase of 37.9%. Watches now account for 62% of the world's wrist-worn device shipments. Such data are contained in the report of the analytical company Canalys. Analysts expect smartwatches to continue to be a growth engine in the coming years.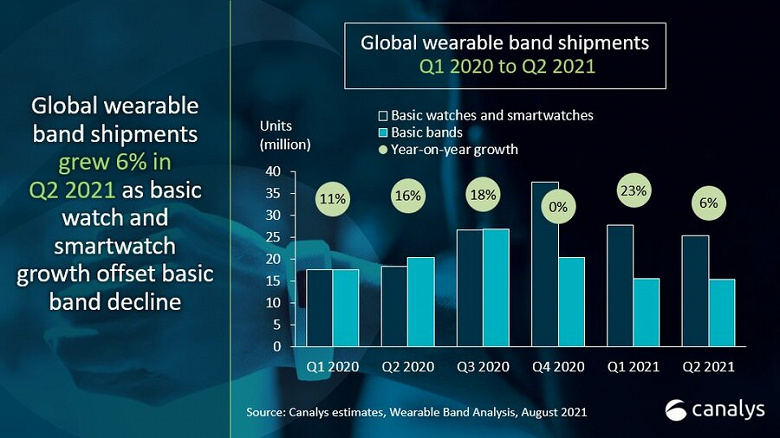 The market leader is Xiaomi, which accounts for 19.6% of shipments. Note that a year ago, Xiaomi's share was 20.1%. In second place is Apple, whose share increased from 15.8% to 19.3% over the year. It is followed by Huawei with 9.2%. A year ago, Huawei's share was 21.0%. The top five also include Firbit and Samsung. The share of the former increased from 6.4% to 7.3% over the year, and the share of the latter – from 3.0% to 6.1%.