They say that Adele could be in love! Grammy-winning singer and successful sports agent Rich Paul sparked dating rumors after they attended Game 5 of the NBA Finals together on July 17.
During the narration of the game for the ESPN channel, the sportscaster Brian Windhorst referred to the interpreter of Someone Like You as Paul's girlfriend, adding that it is the first time they go out together to a public event.
They were talking and enjoying the game
The 33-year-old singer and the 39-year-old agent were photographed while enjoying the game between the Milwaukee Bucks and the Phoenix Suns, which was attended by stars such as Vanessa Hudgens, Lil Wayne and LeBron James, one of Paul's most important clients.
Although Adele and Paul have not yet been confirmed in a relationship, the rumors come after the singer was related to English rapper Skepta after they were caught together on different occasions in San Bernardino, California.
With or without a boyfriend, the singer looks amazing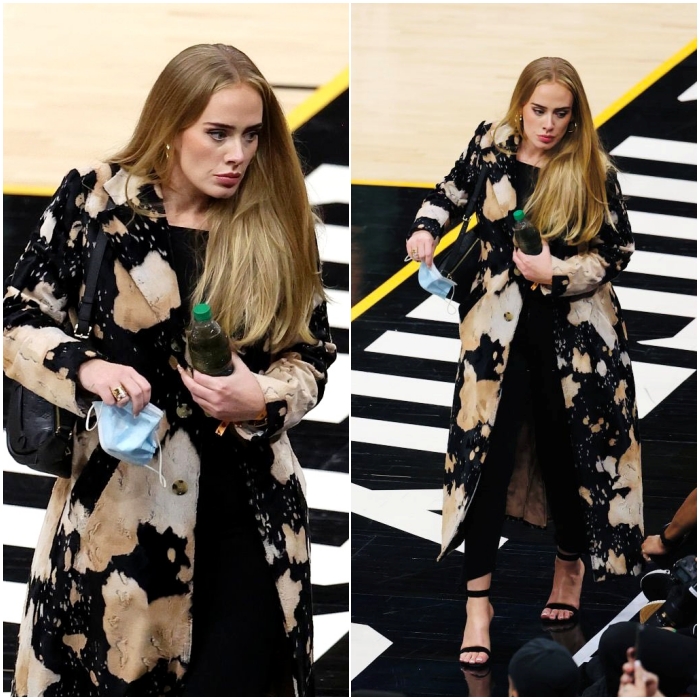 While her loyal fans await news about the new album by the British singer, what has been most commented on in networks is her incredible physique, which she has maintained for a long time. The singer's last public appearance was in October last year.
Adele, who has won 15 Grammy Awards during her career, just finalized the divorce proceedings with Simon Konecki last March after they separated more than two years ago. Together, Konecki and Adele have an eight-year-old son named Angelo.