The team of the popular messenger Snapchat announced the launch of a new way to make money for content creators in test mode.
The platform began testing on a small number of "star" Snapchat authors from the United States the launch of ads in the middle of Stories videos. A wider launch of the feature is expected in the coming months.
The authors of commercials that include advertising will receive their share of the profits. The company says the revenue share is based on a formula that takes into account metrics such as post frequency and engagement.
At the moment, ads are only added to Snap Stars videos – celebrity creators or public figures with a large number of followers who have been verified by the Snapchat team and awarded a gold star.
In recent years, Snapchat has introduced various monetization methods for creators. For example, ads are already being shown with might and main between Stories videos, as well as in the Discover section. However, up to now, the authors have not received a share of the advertising revenue in Stories.
Source: ixbt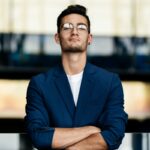 Donald-43Westbrook, a distinguished contributor at worldstockmarket, is celebrated for his exceptional prowess in article writing. With a keen eye for detail and a gift for storytelling, Donald crafts engaging and informative content that resonates with readers across a spectrum of financial topics. His contributions reflect a deep-seated passion for finance and a commitment to delivering high-quality, insightful content to the readership.