The outgoing government ambassador to the United Nations in Geneva has criticized the Taliban, saying they have already broken their commitments to protect women and children. Human Rights.
«The international community must hold them accountableSaid on Tuesday (14/9) Nasir Ahmad Antisa.
"The Taliban "They are committed to respecting women's rights, but women's rights are disappearing."
He even accused the Taliban of committing "extensive atrocities" in the Pansir Valley, the last large part of the country that resisted them, according to the Athenian News Agency, citing international media, and said that they were carrying out targeted killings, extrajudicial killings and extrajudicial executions.
The Taliban's appointment of a new interim government "undermines Afghanistan's national unity, political and social diversity," he said. The cabinet is made up entirely of men, mostly from the Pashtun ethnic group, which is the Taliban's mainstay but accounts for less than half of the country's population.
"At this critical juncture, the people cannot remain silent", he said. "His people Afghanistan it needs action from the international community more than ever. "
The Taliban deny any wrongdoing in Pansir. They say they support women's rights within a Muslim context and that the new interim government will consult with the people on an open, future, permanent system.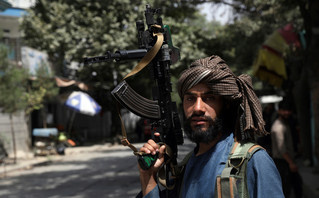 Antisa called on the council to carry out a fact-finding mission to monitor the Taliban, an initiative backed by Western countries but which diplomats say has met with backlash from some Asian countries.