It's been seven decades with the hamburger being consumed in Brazil, a historic mark that begins to be counted from the arrival of the Bob's chain in the country, installed in Rio de Janeiro – although records show that Americans already consumed hamburger around here in Natal (RN) during World War II, 10 years before.
However, the emergence of hamburgers with the concept we know today, artisanal and gourmet, the so-called new classics, is recent. Until then, it was neighborhood snack bars that prepared thin discs of meat accompanied by cheese, salad, egg and bacon, in classic versions that became favorites of Brazilians. Nothing too elaborate, but it already pleased the palates.
One of these new classics is the St. Louis Classic burger , which opened its doors in 2006 in the Jardim Paulista district, and 17 years later it is still serving traditional burgers. The brand is currently undergoing restructuring and currently offers a new delivery service and will soon open its salon at a new address.
The award-winning ZDeli Sandwiches under the command of the chief Julio Raw and reference in the segment, has just opened its fourth unit and celebrated 12 years of operation. The brand's most recent store is at the Itaim unit, on Rua Leopoldo Couto de Magalhães Jr, and the move from the iconic and tiny Haddock Lobo point to Rua Oscar Freire, with a large store and bar service.
And the holy burger another award-winning new classic in the city whose menu is signed by the chef daughter Fernandes completes 10 years of operation in December 2023 in the center of São Paulo and promises a super special event in celebration.
the hamburger industry
To meet this new reality, products and services were emerging within one of the fastest growing segments in the country, the hamburgers . In São Paulo, for example, the first store dedicated exclusively to the hamburgerThe The burger store . The house mixes a store concept with high quality ingredients, such as breads, sauces, cheeses and meat blends, in addition to space for courses and training.
One of the founders is Fabricio Schiboula already known in this universe since he created a channel called Hamburger Perfect with more than 424,000 followers on Instagram alone who follow tips on where to eat the best sandwiches across the country.
With the woman, Amanda Magalhães , Fabrício also participated in a collab by Hela Spice, a German brand of sauces and seasonings, to create the Perfect Sauce. "This sauce is not ketchup, nor mustard, nor barbecue, nor mayonnaise, it is just perfect", teases Fabrício. So much dedication is well founded: together they have tasted more than 10,000 burgers in 14 countries in search of the Hamburger Perfect and invade hundreds of kitchens exploring their recipes.
Another innovation is the launch of a specific cream cheese for breading, created by four hands by the dairy manufacturer Crioulo together with Giba P. Silva, owner of 1445 burger a house that specializes in breading dishes.
The crunchy cones created by Giba surpassed all possibilities and he has already breaded, for example, ketchup, cheese bread, french fries, ice cream and coffee, and included more products on the menu, such as Nutella and paçoca, also breaded. Today a reference in this universe, Giba gives courses and participates in events, and plays with his motto "let's bread the world".
With so much demand for innovations, hamburger shop owners across the country began to look for solutions and training to boost their businesses. With an eye on this niche, five entrepreneurs created the burger Tour a road show that, this year alone, has already toured 18 states in Brazil and reached Europe bringing knowledge, education and integration between entrepreneurs and gastronomy professionals, mainly from the universe of hamburger through workshops and lectures given by Saulo Matos (Estella) burger), Thiago Benedetti (Smart burger), Pedro Valsas (Bread with Meat) Junior Peto (John´s burger), and Fih Fernandes (Holy, FÔRNO and Holy Sandwich Shop) .
Accompanying this scenario, in the last decade the main festival of hamburger of the country, the burger Fest which was created by Claudio Baran to be the largest gastronomic itinerary in the world, and today it has the participation of 11 states of Brazil – São Paulo, Rio de Janeiro, Minas Gerais, Espírito Santo, Santa Catarina, Rio Grande do Sul, Paraná, Goiás, Distrito Federal, Bahia and Ceará.
"Ten years ago, the burger Fest remains the main promoter of the current scenario of houses that serve hamburgers in its best moment; in this edition we have an even greater purpose, which is to celebrate a decade of this very important movement that was born in São Paulo and continues to grow and invest in the culture of hamburger", explains Claudio.
No wonder – in ten years, the festival has already injected more than R$ 5 million into the music market. hamburger nationwide, reaching the mark of more than 1.8 million hamburgers consumed, with approximately 3,000 establishments throughout Brazil, generating a value of R$ 150 million in sales.
"We will continue to foster business, inspiration, creativity and innovation, in order to create new experiences for the public and, at this moment, help the segment in the recovery of the sector's economic activity", points out Baran, who is now leading the "week of Hamburger ", with more than 300 houses across the country celebrating the day of hamburger on a single platform May 28th to June 5th .
The campaign will be carried out through promotions focused on the salon and delivery. "This year we've simplified the format of the promotion so that everyone can participate. This time, it is not necessary to create a new dish, and the houses will be able to use what they already have on the menu, so that the action is even more comprehensive", explains Claudio Baran.
Participating houses can offer a combo of burger with Accompaniment and/or Drink at a fixed price of BRL 25, and the option of a Hamburger or special Combo at free price, and actions in salon, delivery and take out.
"This year we leave it free so that each house can participate within its possibilities, however, the more options it has, the greater the number of sales", points out Claudio, who also highlights that there is no cost to participate in the action. "As a result, more households are able to participate and more consumers are impacted, getting to know new places and making the economy spin in this industry that does not stop growing", he explains.
With seven points of operation in the capital, ABC and interior of São Paulo, the hamburger group Rosso burger led by entrepreneur Mario Rosso , is preparing to expand its network for the first half of the year; the chosen address is in Pinheiros.
When he opened his first hamburger place, in 2017, Mario wanted to have an option of hamburger of quality in his neighborhood, in the east zone of São Paulo. Six years later, the brand is present in various parts of the city, shopping malls and upstate. "I literally started from scratch, accompanying the work and dealing with suppliers, and making the hamburgers", account. It wasn't easy, but as he gained experience, the operation began to work.
Currently, Grupo Rosso has seven operations, one of which is a franchise. In order to maintain the quality standard in all stores, Rosso created a daily distribution strategy from a production center, which is also located in the east zone of São Paulo. That's where all the fresh raw material comes from, from meat to hamburgerseven the desserts.
"We move a large amount of inputs daily that need to arrive fresh to meet the demand of each store. For this, we have our own logistics system with a refrigerated vehicle that serves the entire chain", explains Mario. After going through the pandemic, dodging all the difficulties the sector faced, including opening new units, Mario celebrates the success of his business model.
The delivery explosion
That the pandemic forced restaurateurs to adapt to the new reality is well known. But it was through a study conducted by Hubster, a company that unifies and manages delivery applications on a single platform, that it was discovered what Brazilians most order to eat, and the result was surprising: the hamburger surpassed pizza in orders .
The numbers, which are only for the first half of 2022, indicate that 3,499,900 in hamburgers of meat or chicken were consumed, on averageday 583,317 orders per month. Next, in respective order, are the fried chicken (measureday orders per month of 62,114), french fries (averageday orders per month of 60,527), ice cream (averageday orders per month of 58,765), and only in sixth place are pizzas, with an averageday orders per month of 56,329.
This is easily measured by the performance of the burger joint. bread with meat created seven years ago by the family of Pedro Waltzes and installed in the neighborhood of Itaim, in São Paulo. In the beginning, they only had one employee, and the family split up to handle all the orders. One year they came to the fore even with a small hall, with only 10 seats at the time, and some benches outside.
"At that time, we were already selling around 10,000 burgers a month, and we reached the 14,000 mark", says Pedro, who at that time still didn't have delivery. Only in October 2019 did work begin to adjust the kitchen for deliveries, in an operation that is separate from the store, and delivery officially opened 15 days before the lockdown. At that point, Pão com Carne had 14 employees, and doubled the staff to handle orders because the store's sales were all absorbed by delivery. Currently, they have 32 employees, and sales are around 22-24K hamburgers a month.


Source: CNN Brasil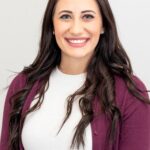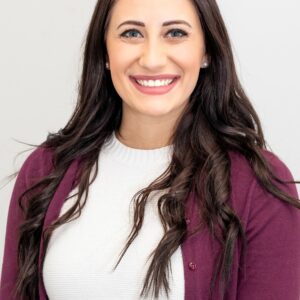 Johanna Foster is an expert opinion writer with over 7 years of experience. She has a reputation for delivering insightful and thought-provoking articles on a variety of subjects. Her work can be found on some of the top online news websites, and she is currently lending her voice to the world stock market.