Two years ago, the dictator of Belarus, Alexander Lukashenko, had journalist and activist Roman Protasevich hijacked and arrested.
Accused of 1,586 crimes and sentenced to eight years in prison, Protasevich is now a free man: he was pardoned by the regime.
Between one event and another, his life suffered other upheavals. He broke up with his girlfriend, who was arrested along with him, married a pro-dictatorship militant and started to defend the regime.
Former colleagues of Protasevich accuse him of becoming a KGB collaborator, and blame him for the arrest of dozens of activists. There are around 80 political prisoners in Belarus.
Protasevich and Sofia Sapega, who is Russian, were flying in May 2021 from Athens to Vilna (Lithuania), when their plane was intercepted by two MiG-29 fighters of the Belarusian Air Force.
The Belarusian military informed the Ryanair pilots that there was a suspected bomb on the plane and it had to land in Minsk, the capital of Belarus.
Protasevich and Sapega were taken off the plane and arrested. No bomb was found and the other 100 passengers continued on to their destination.
The two journalists, then critical of the regime, were taken to a prison in Minsk run by the KGB, the Belarusian secret service left over from the former Soviet Union.
The action caused enormous repercussions, due to the method employed, the precedent created and the threat it poses to commercial aviation. Because of this specific action, the European Union adopted sanctions against Lukashenko, considered the continent's longest-serving dictator, in power since 1994.
In June 2021, the month after his arrest, Protasevich gave a surprising press conference, in which he regretted having harmed Belarus and assured that he wanted to correct his mistakes.
The journalist and activist assured that he was feeling well and had not been tortured.
Around the same time, he and Sapega broke up. From then on, still in prison, he appeared several times on Belarusian state TV, praising the regime and criticizing oppositionists, including his ex-girlfriend, who also remained in prison and did not demonstrate that she had changed her political positions.
In May 2022, Sapega was sentenced to six years in prison and sent to a penal colony. Her family requests her extradition to Russia, where they believe she would be better treated.
On the 3rd, Protasevich's sentence finally came out: eight years in prison, on charges of conspiring to seize power by unconstitutional means, creating and leading an extremist community, inciting hatred and organizing mass movements to disturb order.
Protasevich was editor-in-chief of the Nexta Telegram channel, which publishes videos and information about protests and other news censored by the regime. The newsroom works in Poland.
Two other Nexta journalists, Stepan Poutilo and Ian Roudik, were sentenced on the same day, a symbolic date: May 3 is International Press Day.
Protasevich and Sapega covered demonstrations that started in mid-2020 to protest evidence of yet another fraudulent Lukashenko election.
The Belarusian dictator said the protests were orchestrated by the "West", which was intent on invading the country.
He went to Moscow in September 2020 to ask for help from Vladimir Putin, who sent Russian troops to help him repress the protests.
Until then, Lukashenko had resisted pressure from Putin for the formation of a confederation between the two countries, which in practice would mean Russian domination of Belarus, as in the days of the Soviet Union.
By asking for help, Lukashenko surrendered to Putin, and paved the way for Russia to use Belarusian territory in the invasion of Ukraine a year and a half later.
Source: CNN Brasil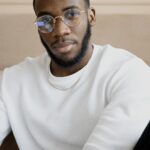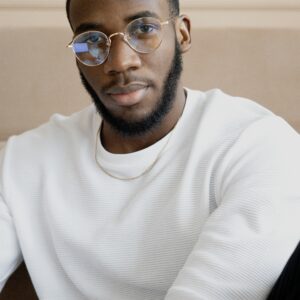 Bruce Belcher is a seasoned author with over 5 years of experience in world news. He writes for online news websites and provides in-depth analysis on the world stock market. Bruce is known for his insightful perspectives and commitment to keeping the public informed.