The Civil Police of Rio de Janeiro began hearing witnesses and seeking more security camera footage to clarify the aggression against actor Victor Meyniel that took place on Saturday (2), in Copacabana, in the south zone of the city.
Yuri Moura Alexandre was arrested red-handed and taken to Benfica jail, in the north zone of Rio. This Monday (4) the aggressor undergoes a custody hearing. According to police chief João Valentim, it was requested to convert the prison in flagrante delicto to preventive.
Deputy João Valentim said that there is no doubt that Victor was a victim of homophobia.
"This is a typical case of homophobia in which the aggressor ended up cowardly attacking Victor for having been exposed as homosexual or bisexual", said the delegate.
According to the investigations, Victor and Yuri met at the Fosfobox nightclub, in Copacabana, and then went to the attacker's apartment.
In an interview with the press, the actor's lawyer, Maíra Fernandes, said that the two were fine, but with the arrival of a friend of Yuri's at the apartment, his behavior changed. He started to get changed.
"At the moment when Victor and Yuri were, the woman comes home and Yuri starts to get aggressive. They go down in two separate elevators and meet at the lobby. That's when Victor asks what happened if no one knew he was gay. That's what triggered the explosion of aggression," said the lawyer.
Security camera footage shows the actor lying on the ground. He receives a sequence of punches to the face. Still in the recording, the doorman of the building appears watching everything without showing any reaction or taking any action.
According to the police, the doorman was booked for failing to provide assistance. Yuri Moura Alexandre was booked for bodily injury, injury due to prejudice and ideological falsehood.
Victor Menyel suffered injuries to his face and underwent a medical examination. On social media, he thanked the support he has been receiving.
See also: Aggressor will go through an audience in RJ this Monday (4)
Source: CNN Brasil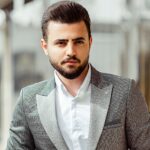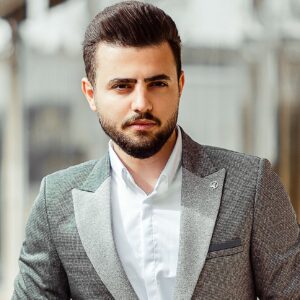 I'm Robert Neff, a professional writer and editor. I specialize in the entertainment section, providing up-to-date coverage on the latest developments in film, television and music. My work has been featured on World Stock Market and other prominent publications.