After releasing numerous beta versions, the developers have finally released AIMP 5.0, the first major player update for Windows in 6 years. It came out back in October, but the news only leaked to the media now.
The main innovation in the fifth version of AIMP is a completely new design, made according to the canons of the Fluent interface from Microsoft. The redesigned interface has given place to extended information about the track, including data from the Wiki, lyrics and commentary. By the way, a new skin engine and plugin for Last.fm has appeared, which made it possible to display artist information directly in the player window.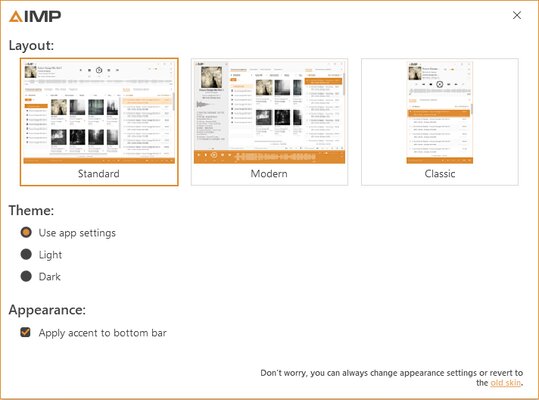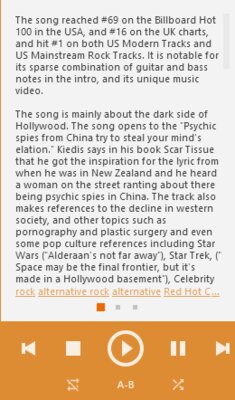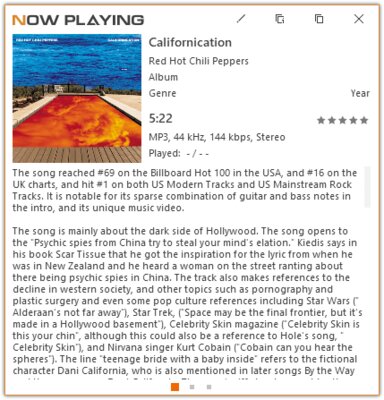 Other significant innovations include:
official support for the Windows 11 operating system;
productivity increase;
"File tags" for lyrics and album art;
bookmarks as part of the music library, added support for custom tags and comments, now also available a search command in the source, as well as the ability to filter and group bookmarks;
option to automatically sort playlists when adding new files / updating metadata;
the option "Each playlist has its own playback mode";
audio converter improvements – for example, support for the WMA Pro codec or the ability to normalize the volume level during conversion;
new "Chapter Creator" tool in the tag editor;
plugin scheduler improvements, including several new actions and features;
Skin engine got support for OpenType fonts;
equalizer contains 20 bands, added support for 43 Hz and 22 kHz bands.
tag editor supports shortcut folder in Windows 10 and 11.
the sound engine has a new ability to reassign channels for channel layouts 5.0 and 7.0.
More information about the AIMP 5.0 update can be found on the official website.