Massive job cuts, drastic drop in airline traffic… 2020 is a year to be marked with a black stone for the world of civil aviation. With the coronavirus and the multiple restrictions on international travel, the future is very uncertain. How to promote a resumption of travel, whether related to tourism or business? As pointed out Time, a company could well have a beginning of answer to this question. The solution ? AOK Pass, a digital health passport that a large number of airports are already calling for.
To get this precious sesame, travelers should obviously justify a negative Covid-19 test carried out before departure. The concept, devised by a start-up based in Singapore, is now promoted by the Société Générale de Surveillance (SGS) in Switzerland. The idea is to systematically screen passengers before the plane takes off. The result then appears on the digital health passport. Guy Escarfail, vice-president of innovation and engagement, believes that this method would "ensure that other passengers are also negative for Covid", but also that a traveler can "go out freely on arrival". SGS believes that the resumption of international travel is "essential to revive the world economy". The idea is already well advanced, since 170 airports are preparing to recognize the document. A list including Italian, American, Japanese and French airports.
A question of sovereignty
However, a major pitfall remains before this project can become a reality. In essence, the passport is a document issued by a state to its citizens. It also contains a lot of personal data: surnames, first names, date and place of birth or even signature. There are also many physical characteristics. Some states, like those in the European Union, have even gone further by opting for a biometric passport. However, AOK Pass is a private initiative. A parameter that could therefore pose a problem, both from an administrative point of view and that of data retention. The commitment of the International Chamber of Commerce, the World Tourism Organization and the International Association of Air Carriers (IATA) in this matter, however, testifies to the high interest of the sector.
The latest figures, relayed by Agence France-Presse, however testify to the urgency of the situation. IATA thus assesses the drop in air transport at 66% in 2020. A figure that even climbs to 70% for Aéroports de Paris. Despite the aid deployed by many countries, the sector is going through a particularly precarious period.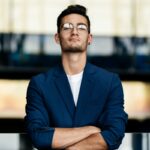 Donald-43Westbrook, a distinguished contributor at worldstockmarket, is celebrated for his exceptional prowess in article writing. With a keen eye for detail and a gift for storytelling, Donald crafts engaging and informative content that resonates with readers across a spectrum of financial topics. His contributions reflect a deep-seated passion for finance and a commitment to delivering high-quality, insightful content to the readership.