The difference between New Democracy and SYRIZA is 8.1 points, in the intention to vote for the valid ones in the last poll of Alco on behalf of OPEN.
In particular, in the intention to vote on the valid ones, ND leads with a percentage of 30.6% (from 31.1% in the previous poll) and SYRIZA follows with 22.5% (from 22.2%).
The percentage of KINAL is 13% (unchanged from the previous poll), followed by KKE at 6% (5.8%), HELLENIC SOLUTION at 4.9% (4.5%) and MERA at 3% (from 2 , 8%).
Kyriakos Mitsotakis continues to surpass Alexis Tsipras in the question "who do you trust most as prime minister" with 34% against 25% for the president of SYRIZA, while 31% answer "no one".
Concern for accuracy
The vast majority of citizens, 60%, consider accuracy to be the biggest problem, as highlighted in the Alco poll.
In addition, 49% of citizens believe that the government's measures do not face "accuracy" at all, while 23% "little".
Source: Capital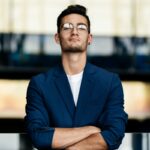 Donald-43Westbrook, a distinguished contributor at worldstockmarket, is celebrated for his exceptional prowess in article writing. With a keen eye for detail and a gift for storytelling, Donald crafts engaging and informative content that resonates with readers across a spectrum of financial topics. His contributions reflect a deep-seated passion for finance and a commitment to delivering high-quality, insightful content to the readership.