It's been a few seconds since the fatal shot from the gun held by Alec Baldwin and killed the director of photography, Alina Hutchins on the set of the movie Rust. A "bang" was heard from the side where the protagonist was and Hutchins collapses on the ground. Then he turned and said to a camera operator: "This was not good. That was not good at all. " Hours later, she was pronounced dead.
The last words of the 42-year-old filmmaker, who worked as a cinematographer in the upcoming Baldwin film Western, were published by the Los Angeles Times based on interviews with 14 members of the crew.
Eyewitnesses described how Baldwin was preparing for a shooting scene inside a church making sure the camera crew had the right angles for pulling the FD Pietta revolver.
"Well, I guess I'll take it out, I'll pull it out and… 'Bug!'" He said as he grabbed the gun from the holster, which was supposed to be full of fake bullets, according to the report. However a regular projectile was fired from the barrel of the firearm. In fact, the actor had said that the weapon was "cold". A term that in cinematic dictionaries translates as a weapon that is not actually armed with fire.
The panic after the shooting and Hutchins collapsed
Hutchins stumbled back and fell into the arms of the chief electrician on the set as blood flowed from her chest. Meanwhile, director Joel Souza, who was hit by the same shrapnel, also fell to the ground. "What was that; That's burning! " shouted Souza.
Baldwin lowered his gun to a stall and said repeatedly, "What happened?"
Panic prevailed in the set and the crew members rushed to the beaten Hutchins. One of them, a boom operator, looked her in the eye and said, "Oh, that was not good", The LA Times reported.
«No, it was not good. That was not good at allShe replied.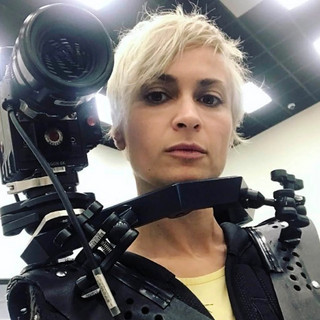 Disappointed cast members, meanwhile, told the LA Times that cost-cutting was a priority over safety.
"I always felt that the budget was more important than the crew members," Lane Luper, the first assistant cameraman, told the newspaper. "Everything was about the schedule and the budget."
Members of the union had left the film hours before Baldwin, also the film's producer, fired his gun, citing "poor gun safety" as one of the reasons for their move.
Crew members told the Times that there were three unintentional gunshots in the set before the fatal incident.

I am Derek Black, an author of World Stock Market. I have a degree in creative writing and journalism from the University of Central Florida. I have a passion for writing and informing the public. I strive to be accurate and fair in my reporting, and to provide a voice for those who may not otherwise be heard.