Alessio, a transgender policeman, would not be able to take the oath wearing a skirt. 26 years old, originally from Naples, born a woman and entered the police with female documentshowever, he always felt that he was a man, and as he was about to leave for the 208th course for State Police Agents, anguish began to grip him.
"In the darkness of one night of that month, in the Neapolitan heat shortly after knowing the destination, the video of an oath of a few years earlier appeared before my eyes and there, I became aware of a reality more painful than all the others", wrote on the Facebook page of Polis Aperta, LGBT + voluntary association of the police, where he told his story. "Women swore in skirts and men in trousers." The joy of departure, therefore, «made room for anguish and for fear of having to face a path that had little to do with my personmy identity ".
It was precisely in one of those sleepless nights before departure that Alessio found an article he spoke of Michela Pascali, a policewoman from Lecce, previously admittedly homosexual elected to the top of the union of the police force (she had become general secretary of Silp CGIL a few months earlier). "In me, the hope opened up that I could have contact with someone who wore those colors and was not completely detached from the LGBT + world," wrote the transgender policeman. "On the green wool blanket I prayed to any God that that time would end and the days when transcendence was not enough I began to pray Michela Pascali to help me, because I would not have sworn in a skirt and heels and would rather have given up everything instead of experiencing that suffering: what I was could not be put aside for what I did, any more than I was already trying to do ».
Alessio then realized that there was someone he could trust. "My roommate and a few other conscious lives made sure I was Ale, giving me the masculine in the extra-formative moments and alleviating inadequacy with understanding dictated by the heart and not by knowledge. The joy of having a network of people who were ready to support me gave me a strength that alone I would never have been able to have. The strength to stay, not to give up, to try, to believe in it".
Alessio then swore in pants, «Because the multiple uniforms that met my request were uniformly spent in responding to my need. And the day of the oath was a joy for me, despite everything, because what I was was, in part, aligned with what I was called to do ». Alessio Avellino is finally a State Police officer. "And without the comfort of a network of people maybe he wouldn't have made it, because knowing we're not alone is what we need when everything seems to scream that we are."
Other stories of Vanity Fair that might interest you:
Sanremo, «The story of the trans of Checco Zalone? Talk about our reality "
Alessia Nobile: "Nobody chooses to be transsexual"
"I, a former trans discriminated against at work, ask for a law to defend myself"
Gina Chua, first transgender at the top of Reuters: "I'd like to be an example"
Gender identity, more and more teenagers are asking to change sex
Source: Vanity Fair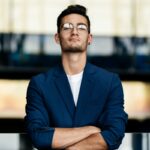 Donald-43Westbrook, a distinguished contributor at worldstockmarket, is celebrated for his exceptional prowess in article writing. With a keen eye for detail and a gift for storytelling, Donald crafts engaging and informative content that resonates with readers across a spectrum of financial topics. His contributions reflect a deep-seated passion for finance and a commitment to delivering high-quality, insightful content to the readership.