By Fotis Fotinos
Is the project of the railway connection of the ports of Northern Greece and Bulgaria being revived?
This seems to be the case, since the Ministry of Infrastructure and Transport is hiring a legal advisor for the establishment of a Greek-Bulgarian company.
The specific project, which has been named "Rail TKABVR Project" or more simply Sea2Sea, is planned to be implemented by a Greek-Bulgarian company, a model promoted in cooperation with the European Commission, as is the case with Rail Baltica.
Specifically, the project refers to the railway connection Thessaloniki – Kavala – Alexandroupoli – Burgas – Rousse.
The great advantage of the corridor lies in bypassing the Bosphorus Straits, aiming to attract combined transport (rail/ship) cargo between Middle and Far Eastern countries and Black Sea and Eastern European countries.
It is estimated that the project, in full dimension, may amount to 6.5 billion euros. If the financing is secured, it will be implemented by the joint Greek-Bulgarian company.
The private participation, in the initial planning, was estimated at 40% and the Greek-Bulgarian participation at 60%, with private individuals receiving a series of privileges. In the first phase, emphasis will be placed on the section Alexandroupoli – Burgas.
The success of the project goes through two ERGOSE projects
The success of the "Rail TKABVR Project" is directly linked to two projects of the Competitive Dialogue of ERGOSE: The upgrading and doubling of the railway line Alexandroupoli – Ormenio and the construction of the new railway line Thessaloniki – Nea Karvali – Toxotes.
The upgrading and doubling of the Alexandroupolis – Ormenio railway line has an initial budget of 1.07 billion euros. The project – among other things – includes the construction of about 186 km of main railway line and improvement – adaptation of 15 railway stations and stops in the "Alexandroupoli – Didymoteicho" section and 19 railway stations and stops in the "Didymoteicho – Greek-Bulgarian border" section.
Correspondingly, the "gigantic" project for the new lowland railway connection between Thessaloniki and Toxotes (Xanthi), which includes the port of Kavala, amounts to 1.69 billion euros.
The total duration of both projects, according to ERGOSE's estimation, amounts to 48 months, however the exact design and construction time and the guarantee period of the projects will be determined during the second phase of the tender, provided that they meet binding construction interest .
Source: Capital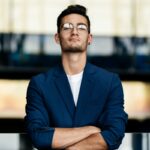 Donald-43Westbrook, a distinguished contributor at worldstockmarket, is celebrated for his exceptional prowess in article writing. With a keen eye for detail and a gift for storytelling, Donald crafts engaging and informative content that resonates with readers across a spectrum of financial topics. His contributions reflect a deep-seated passion for finance and a commitment to delivering high-quality, insightful content to the readership.