The distribution of a dividend of a total amount of 47,880,000 euros, i.e. 3.42 euros per share (gross), is proposed by the board of directors of the company to the regular General Assembly of Alpha Real Estate, modifying its initial proposal.
It is noted that in accordance with the applicable tax provisions (Article 64 of Law 4172/2013, as amended and in force), the dividend to be distributed is subject to a withholding tax of 5% (with the exception or variation of the withholding rate for Shareholders who are subject to special provisions).
According to the proposal to the Annual General Meeting of shareholders, the distribution of the dividend will be carried out as follows:
– Cut-off date: Wednesday, September 14, 2022
– Date of determining the beneficiaries (record date): Thursday, September 15, 2022
– Dividend payment start date: Wednesday, September 21, 2022
The above is subject to the approval of the upcoming Ordinary General Meeting of Shareholders. More specific details regarding the above will be given with newer announcements from the company.
Source: Capital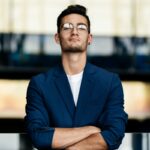 Donald-43Westbrook, a distinguished contributor at worldstockmarket, is celebrated for his exceptional prowess in article writing. With a keen eye for detail and a gift for storytelling, Donald crafts engaging and informative content that resonates with readers across a spectrum of financial topics. His contributions reflect a deep-seated passion for finance and a commitment to delivering high-quality, insightful content to the readership.