The distribution of a dividend of 0.3426 euros per share before taxes and distribution of profits was approved, among others, by the annual Ordinary General Meeting of shareholders of Alpha Trust AEDAKOEE.
Beneficiaries of the dividend are the registered shareholders on June 15, 2022. The dividend will be paid on June 21, 2022.
At the same time, the General Assembly of the listed company approved the free distribution of up to 77,853 treasury shares to members of the Board of Directors and the staff of the Company, according to article 114 of Law 4548/2018.
It also decided to elect a member of the Board of Directors of the company as a temporary independent non-executive member, to replace a resigned independent non-executive member and to return the status of independent member to Mr. Stefanos Karaiskakis.
The new composition of the Board of Directors is the following:
Faidon-Theodoros Tamvakakis, President, Executive
David-Phillip Gibbs, Vice President, Non-Executive
Christodoulos Aesop, CEO, Executive
Stefanos Karaiskakis, Member, Independent, Non-Executive
Pure Levi, Member, Independent, Non-Executive
Joseph Papadogiannis, Member and Investment Manager, Executive
Angeliki Hatzidaki, Member, Non-Executive
The CEO of the company, Mr. Chris Aesop, addressing the shareholders, said: "2021 was a year characterized by strong market fluctuations, the continuing spread of the pandemic and the emergence of inflationary pressures, after many years. All these challenges, ALPHA TRUST managed to offer its customers remarkable returns, helping them to achieve their investment goals.Continuing the tradition for over 10 years, the Company was profitable in 2021, which enabled it continue the policy of dividend and surplus capital, as well as investments in human resources and technology. in the Main Market of the Athens Stock Exchange, as well as the operation of a standard digital Mutual Funds platform ".
Source: Capital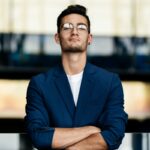 Donald-43Westbrook, a distinguished contributor at worldstockmarket, is celebrated for his exceptional prowess in article writing. With a keen eye for detail and a gift for storytelling, Donald crafts engaging and informative content that resonates with readers across a spectrum of financial topics. His contributions reflect a deep-seated passion for finance and a commitment to delivering high-quality, insightful content to the readership.