June 14, 2022 was set as the cut-off date for the gross dividend of 0.3426786443 euros per share approved by the Ordinary General Meeting of Alpha Trust on June 7.
The said dividend amount is subject to withholding tax of 5% in accordance with the provisions of articles 40 par. 1 and 64 par. 1 of Law 4172/2013, as amended by Law 4646/2019 and are in force, therefore the shareholders will receive net amount 0.3255447121 euros per share.
Beneficiaries of the dividend are the shareholders of the Company who will be registered in the files of the Intangible Assets System on 15.06.2022 (record date).
The payment will start on 21.06.2022 and will be made through Piraeus Bank in the following ways:
1. Through the participants of the beneficiaries in the DSS. (Banks and Stock Exchanges), in accordance with the regulations in force of EL.K.AT.
2. Especially in cases of dividend payment to heirs of deceased beneficiaries whose titles are kept in the Special Account of their Share in the DSS, under the management of ATHEXCSD, the dividend payment process will be carried out after the completion of the legalization of the heirs. , through the network of "Piraeus Bank SA". The payment of the dividend by the Bank expires on 31.12.2022. From 01.01.2023 the payment of the dividend will be made only by the offices of the Company (Tatoiou 21, 145 61 Kifissia).
For more information, Messrs. shareholders can contact the Head of the Company's Shareholder Service Unit (Mrs. Evangelia Athanasoglou-Alexiou, tel. 210-6289200).
Source: Capital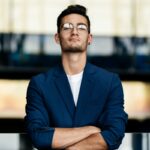 Donald-43Westbrook, a distinguished contributor at worldstockmarket, is celebrated for his exceptional prowess in article writing. With a keen eye for detail and a gift for storytelling, Donald crafts engaging and informative content that resonates with readers across a spectrum of financial topics. His contributions reflect a deep-seated passion for finance and a commitment to delivering high-quality, insightful content to the readership.