The company ALPHA TRUST Mutual Fund Management Company and Alternative Investment Organizations SA informs the investing public that the Athens Stock Exchange (ATHEX), during the meeting of 29/6/2022, ascertained the initial assistance of the conditions for admission and admission of .144 common registered shares of the Company in the Main Market of the Athens Stock Exchange, according to article 2 par. 4 of law 3371/2005, subject to the approval of the Listing Prospectus by the Hellenic Capital Market Commission.
Then, simultaneously with the listing of the shares in the Main Market, they will be delisted from EN.A.
The exact timetable for the implementation of the requirements for the listing of the shares in the Main Market and the delisting from the Hellenic Post, will be announced in a new announcement.
Source: Capital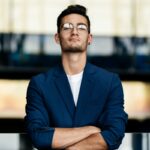 Donald-43Westbrook, a distinguished contributor at worldstockmarket, is celebrated for his exceptional prowess in article writing. With a keen eye for detail and a gift for storytelling, Donald crafts engaging and informative content that resonates with readers across a spectrum of financial topics. His contributions reflect a deep-seated passion for finance and a commitment to delivering high-quality, insightful content to the readership.