Alphacool has introduced the Eisbaer LT240 and LT360 Aurora liquid cooling systems, based on the successful Eisbaer LT series. Compared to the original Alphacool Eisbaer LT models, the water block pump cover and fans are adorned with LED full color addressable lighting. The kit includes a controller that allows you to select the desired lighting effect.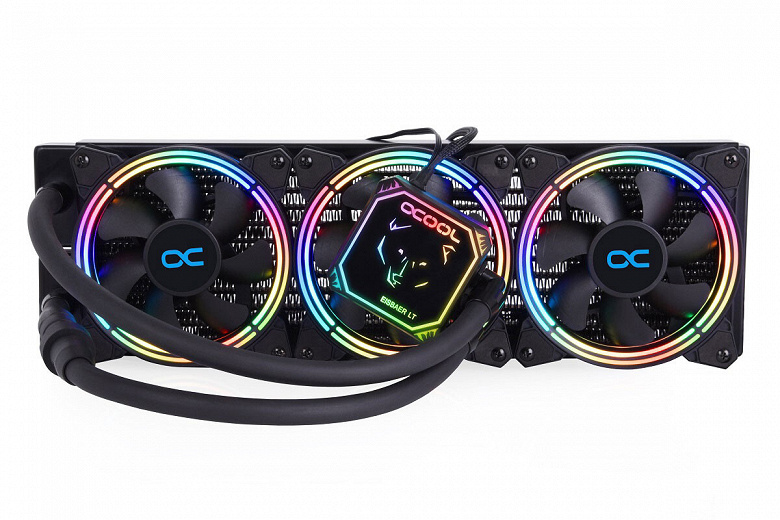 The design of the new cooling systems includes NexXxoS radiators with copper fins, ducts and chambers, as well as durable TPV hoses with Enterprise Solutions series quick couplings. Other components such as the GPU water block can be integrated into the circuit using quick connectors. In the case of the LT240 model, the dimensions of the radiator are 274 x 120 x 25 mm, in the case of the LT360 model – 390 x 120 x 25 mm. The radiators are equipped with two and three Eiszyklon Aurora LUX PRO fans, respectively. Their rotation speed is adjustable in the range of 800-2000 mm.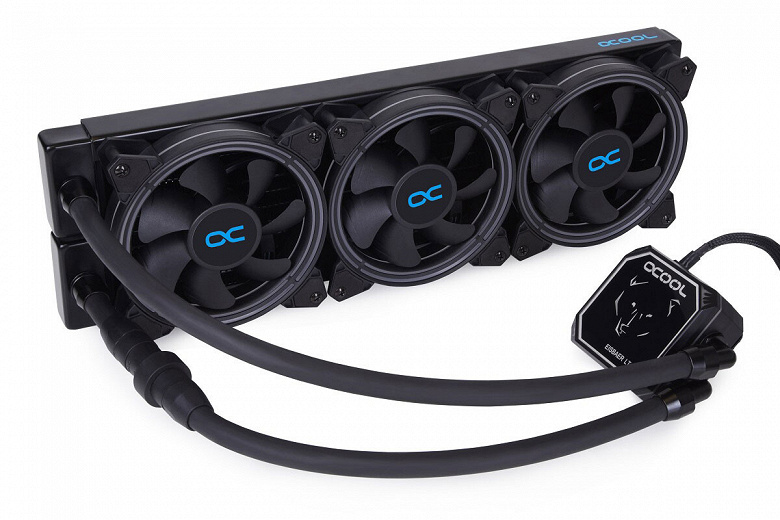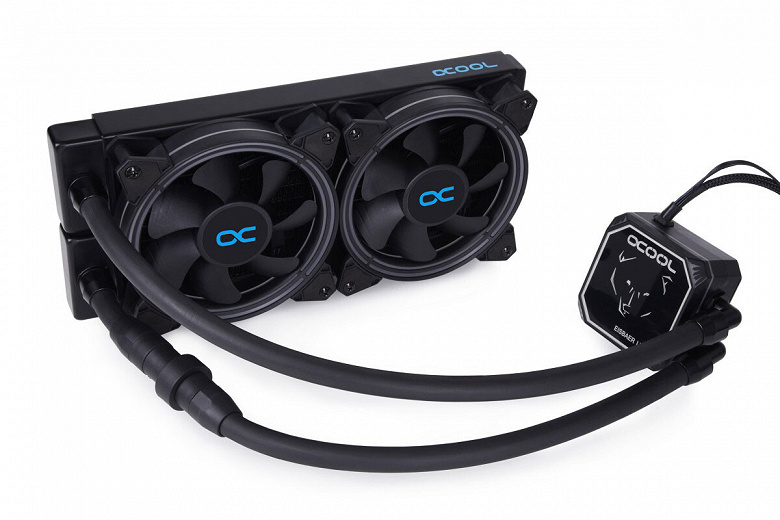 The low height of the unit, including the water block and pump, allows it to be installed even in the most confined spaces. Unlike the Eisbaer LT models, which used DC-LT pumps, the new cooling systems received a quieter and more powerful DC-LT2 pump. Its speed is 2600 rpm. The new LSS are equipped with a mount that provides compatibility with Intel LGA1700 processors.
The source does not provide prices.
.