Amazon has unveiled the Echo Show 15, which it says "is designed to be the digital heart of your home." It's a smart, 15.6-inch Full HD display that can be wall-mounted or rack-mounted – in both portrait and landscape orientations. Echo Show 15 aims to "help you stay organized, stay connected and entertained." The display is based on the next generation Amazon AZ2 Neural Edge processor.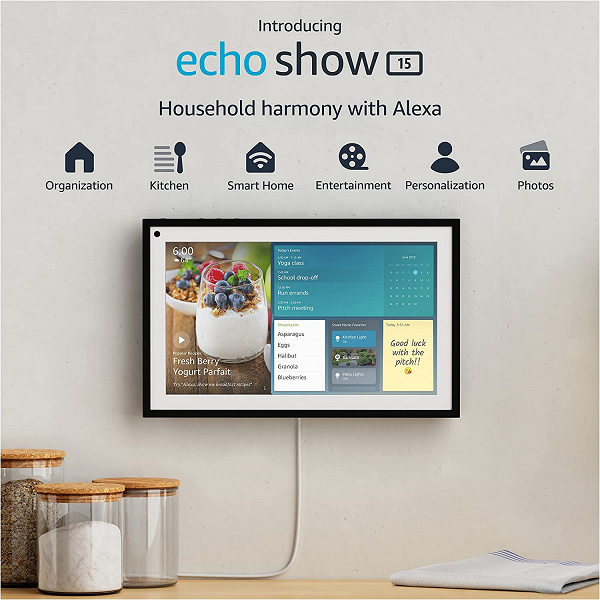 What exactly will be displayed can be customized using the new Alexa widget gallery. Widgets are constantly updated to keep the user up to date with the latest developments.
With the new Visual ID feature, Alexa can recognize you when you're in view of the display and personalize the information on the Echo Show 15 screen by showing an appropriate greeting, personal reminders, calendar events, recently played music, or personal messages from other people in your home.
With Echo Show 15, you can quickly view and update your family's shared calendar, add or remove items from your shopping list, rearrange your favorites, check your to-do list, and more. For example, with the Echo Show 15, you can plan meals for the week by receiving recipe recommendations, ordering sets or ready meals.
The smart home favorites widget allows you to view and control the most frequently used compatible smart home devices with one touch. The "picture-in-picture" output is possible. The Echo Show 15 is well suited for video calling.
With its large screen and support for 1080p video streaming, the Echo Show 15 can also be used as a live streaming TV in the kitchen or photo frames.
The Echo Show 15 is priced at $ 250.
.