A woman wears a masks in Chinatown following the outbreak of the novel coronavirus, in Chicago, Illinois, U.S. January 30, 2020.
Kamil Krzaczynski | Reuters
For Zev Bernard, who sells baseball and softball equipment on Amazon, February tends to be one of the busiest times of the year, with athletes, coaches and fans gearing up for the new season. Opening day for Major League Baseball is in late March.
But with the rapid spreading of the coronavirus, third-party sellers like Bernard are in jeopardy of losing big business. Many factories in China, the epicenter of the coronavirus, remain closed due to mass quarantines. That's disrupted the supply chains of companies around the world, including merchants who sell on Amazon's marketplace, which accounts for more than half of the company's retail volume.
Bernard says his business, Guardian Baseball, currently has enough inventory for many popular items made in the U.S. like sunglasses, but other items, such as bat bags, are sourced in part from Chinese manufacturers. Due to a potential slowdown in production, Bernard said he could soon find certain items out of stock within 60 days.
"It hasn't affected us yet, but we're really close to being out of inventory," Bernard said.
Amazon sellers represent just one slice of the business world that's at risk of falling into a tailspin as panic sets in surrounding the coronavirus. The S&P 500 and Dow Jones Industrial Average dropped 11% and 12%, respectively, in the past week, marking their worst weekly performance since the financial crisis. Amazon held up relatively well, dropping 10% over that stretch.
As of Saturday, there were more than 85,000 confirmed cases of the coronavirus worldwide, with at least 2,924 deaths. The virus is believed to have originated in China's Hubei province, but it has since spread to New Zealand, Nigeria and South Korea, among other countries. At least 63 cases have been confirmed in the U.S.
Jerry Kavesh, an Amazon merchant who sells cowboy boots, hats, belts and other items, said he's growing increasingly concerned, as the factories that he counts on for products remain offline.
"The factories aren't open and we don't know when they'll open," Kavesh said.
Many Amazon sellers placed large orders of inventory ahead of the Lunar New Year, also known as the Chinese New Year, which fell on Jan. 25, and was followed by 15 days of celebrations. They need factories to reopen and resume normal production so they can restock.
The unexpected downtime could also hurt logistics companies that help transport goods from overseas so they can reach the U.S. market. During the same period last year, Unicargo's volume would be about 60 to 70 shipments per day. Now, the company is seeing "10 shipments a day or even less," said Refael Elbaz, CEO of Unicargo, a logistics and freight company whose clients include Amazon sellers.
"We were very optimistic until a week ago," Elbaz said. "The fact is that many factories still haven't come back to work yet, or came back with very little capacity. Production is still having a very hard time getting back on its feet."
Not all sellers are feeling the pain. At least not yet.
Alison Lawrence, CEO of hatmaker Wallaroo, said her company is well-stocked on Amazon because it placed several orders in recent months to prepare for the busy Spring Break season and Labor Day. The orders have "buffered [Wallaroo] from the repercussions of the outbreak," she said.
Grunt Style, a novelty goods company, said its supply chain hasn't been impacted by the coronavirus because it gets the majority of its raw materials, such as cotton, from South America. However, as the virus has spread, Grunt Style has put plans in place with its suppliers in case the outbreak starts affecting manufacturers outside of China.
"We're in a great position right now, but what's the long tail like?" said Glenn Silbert, Grunt Style's CEO. "If this blows up to be a pandemic-level event, we have to look further up the stream."
Amazon has been advising sellers on how to manage the impact of the coronavirus on their businesses. Earlier this month, the company sent a notice to sellers advising them to cancel previously placed orders that they're no longer able to fulfill. The company also suggested they put their businesses in "vacation status" to protect their listings from being demoted in search results by its ranking algorithms. Sellers said Amazon will push listings down further in search results if it detects they are running low on inventory or are out of stock.
Representatives from Amazon didn't respond to requests for comment.
Amazon also sent out surveys to sellers in Europe and China to "better understand vendor capacity" for current and future product orders, according to a copy of the document obtained by CNBC. The survey asks sellers to state where their factory is located, if it's running at full capacity, if there are any manufacturing delays and what's driving them, as well as if they expect any production delays in the coming weeks.
Sellers say they're using a variety of different tactics to try to manage their inventory and to maintain their top search ranking.
"If you run out of product inventory, the algorithm will beat you up severely," Kavesh said. "To get yourself back up to where you were is very difficult because other products have now replaced you. You'll have to spend a lot on advertising."
Kavesh said he's slashed advertising spending on products that face low inventory. While that hurts search results, Kavesh said he's "better off falling 20 to 30%, instead of 100%." Raising prices on products is the last resort because it likely means losing the coveted buy box, Kavesh said.
Some sellers have considered diversifying their manufacturing outside of China if factories are closed long enough. Elbaz said Amazon sellers have looked at Turkey, Cambodia, India and Malaysia. But there's a reason they're so dependent on China — it offers the lowest prices and most efficient production.
"If you have a 15-year-old supply chain, it's not something you can do in a month," Elbaz said. "It takes time to shift a supply chain. The bigger you are, the harder it gets."
WATCH: The market and coronavirus take center stage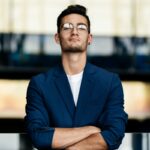 Donald-43Westbrook, a distinguished contributor at worldstockmarket, is celebrated for his exceptional prowess in article writing. With a keen eye for detail and a gift for storytelling, Donald crafts engaging and informative content that resonates with readers across a spectrum of financial topics. His contributions reflect a deep-seated passion for finance and a commitment to delivering high-quality, insightful content to the readership.