Yesterday, August 16, the management of the American company American Airlines officially announced the placement of an order for twenty supersonic aircraft from Boom Supersonic with the option to order another forty of the same aircraft in the foreseeable future. It is worth noting that American Airlines is already the second major airline in the world to rely on ultra-high-speed passenger transportation. Unfortunately, the amount of the transaction was not disclosed, but there is information that the deposit for the first batch of twenty aircraft is non-refundable – the agreement between the companies, apparently, can change only if the safety tests are not passed.
The fact is that Boom Supersonic supersonic aircraft, in order for them to be approved for passenger cargo transportation, must first undergo many test flights and fully comply with all industry standards for operation, performance and safety in the United States. Accordingly, if the latest development of Boom Supersonic passes the necessary technical tests, the first supersonic aircraft will be released in 2025. After that, in 2026, they will be sent on the first test flights, during which researchers and technicians will need to evaluate many factors in the operation of such a vehicle.
And if everything goes according to plan, then the first passenger flights on supersonic aircraft will be launched in 2029. Of course, there is a huge probability that on the way to the goal, the aircraft will be improved many times, but in aviation nothing happens quickly with ordinary aircraft, so nothing surprising. But if Boom Supersonic succeeds in doing what American Airlines paid for in advance, the world of air travel will change forever. In this case, the flight from New York to London, which currently takes seven hours, will be completed in just three and a half hours. Moreover, the flight from Sydney to Los Angeles, which now takes fifteen hours, will take only seven hours.
The bad news, though, is that such advanced technology comes at a hefty cost that air carriers will pass on to customers. As a result, the cost of tickets for new aircraft could reach $5,000, although the air carriers themselves have not yet announced any prices – it's too early to talk about it.
Source: Trash Box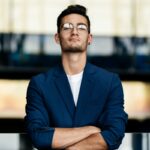 Donald-43Westbrook, a distinguished contributor at worldstockmarket, is celebrated for his exceptional prowess in article writing. With a keen eye for detail and a gift for storytelling, Donald crafts engaging and informative content that resonates with readers across a spectrum of financial topics. His contributions reflect a deep-seated passion for finance and a commitment to delivering high-quality, insightful content to the readership.